The Director Of 'Frozen' Explains Why She's Tired Of Being Asked Boring Questions About Her Gender
"Frozen" just became the first movie directed by a woman to break $1 billion in worldwide ticket sales. Jennifer Lee, one of the directors, wrote an awesome piece in the Los Angeles Times explaining her experiences as a director in a male-dominated industry and why she's tired of the question everyone always asks her. After explaining the dresses and heels and makeup she's forced to fit into, she went on to talk about the part that really matters.
03.12.14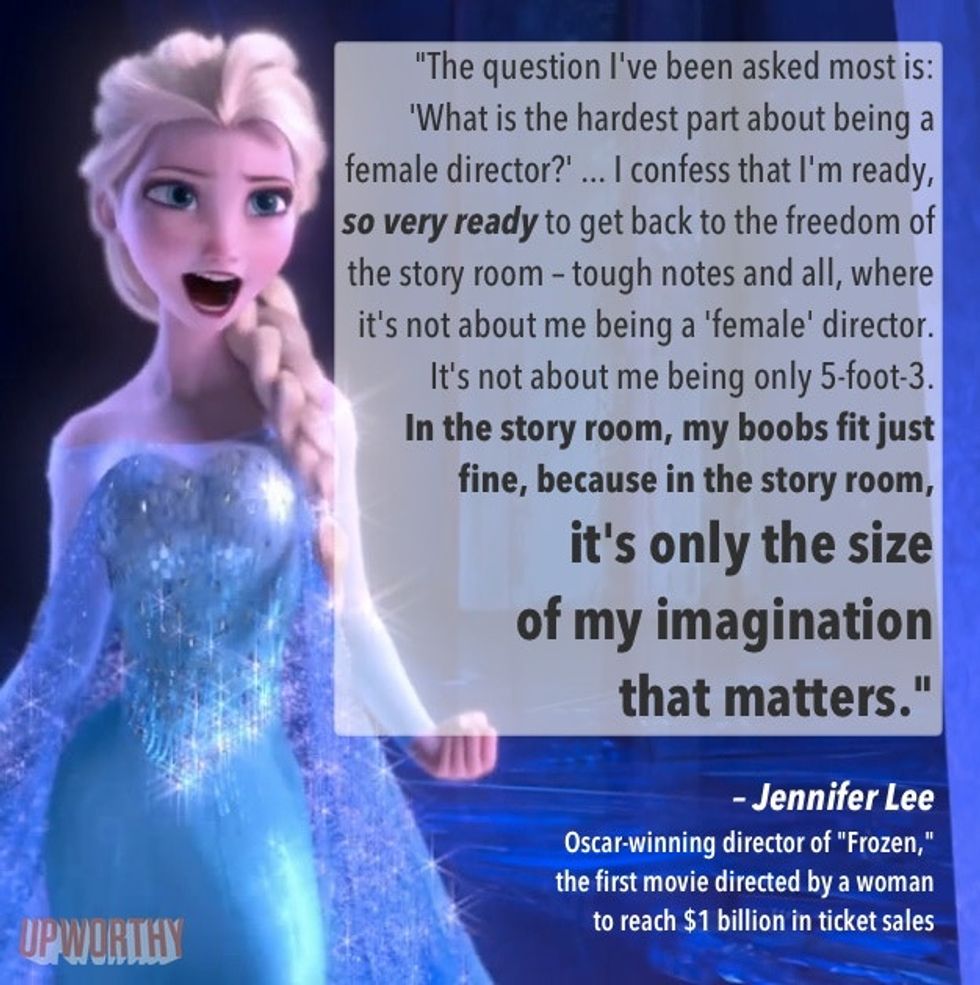 ---
You can read her amazing original piece at the Los Angeles Times. And maybe share this?
More