Joy
Texas high school swimmer beats record set by Michael Phelps
'I'm just left speechless to be compared to the GOAT.'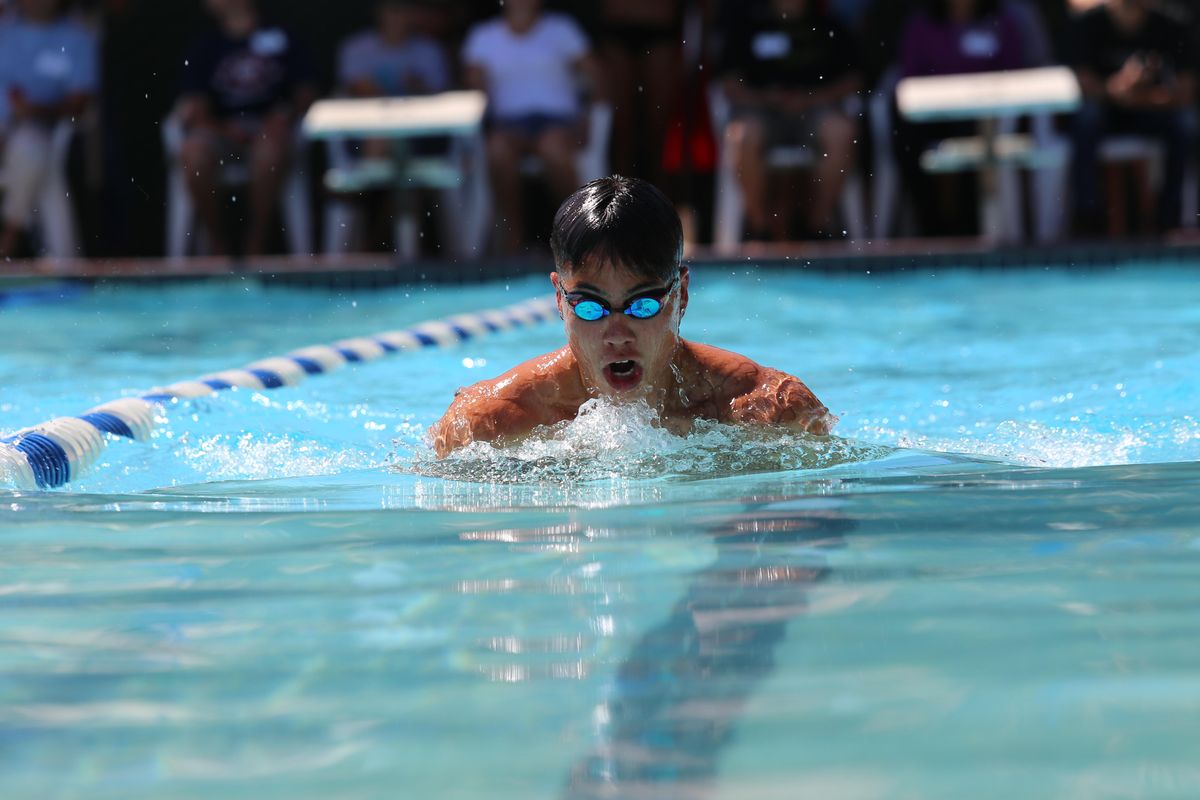 You don't have to be into the Olympics or even into swimming in general to know who Michael Phelps is. His record-shattering proclivity is well known around the globe and as the most decorated swimmer, with 28 Olympic medals, he's earned his name recognition.
Just so happens, there's a Texas teen who is eyeing Phelps' records and took a break from his studies to break one. Maximus Williamson, a sophomore at Keller High School near Fort Worth, Texas, has had his heart set on breaking the Olympian's record since 2021, but came up short that year. This year, with another strong swimmer flanking him and coming up fast, he channeled his inner fish apparently because he shattered Phelps' national age group (15-16) record in the 400-yard individual medley—one of the toughest of the swim races.
In 2002, a 16-year-old Phelps set the NAG record for 400-yard IM with a time of 3:42.08; and Williamson came in at 3:39.83, breaking the 20-year record, according to a press release from the Keller Independent School District. Williamson, who swims for the Keller High School swim team, was competing in the 2022 Winter Junior Nationals competition in Austin and swimming for the Lakeside Aquatic Club at the time. "Breaking 40 [seconds] was a goal for me. I was so close to it last year … I think that's what pushed me the most," said the 16-year-old phenom.
---
Breaking an NAG record set by Phelps is a huge accomplishment for a competitive high school swimmer, especially as the swimming legend has set a total of 39 records. A few other swimmers have broken some of Phelps' records, but this particular one stood for 20 years before someone cracked it. Swimming isn't an easy sport, especially when you're doing it competitively. It's a full body workout and you're fighting against the resistance of the water the entire time.
But it's something that Williamson has been working at for a while and his Keller High swim coach, Jamie Shults, is proud: "Michael Phelps is the most well-known swimmer of all time, so even people who don't know swimming know Phelps," said Shults. "To break a 20-year Michael Phelps record is truly an extraordinary accomplishment."
Williamson said in the press release, "It's hard to grasp the concept of what just happened. I'm just left speechless to be compared to the GOAT [Greatest of All Time]." It's amazing what determination and hard work can do.
Watch him talk about his new record below: