Heroes
You can thank puffins for the creation of the newest cuddly creatures in the 'Star Wars' universe.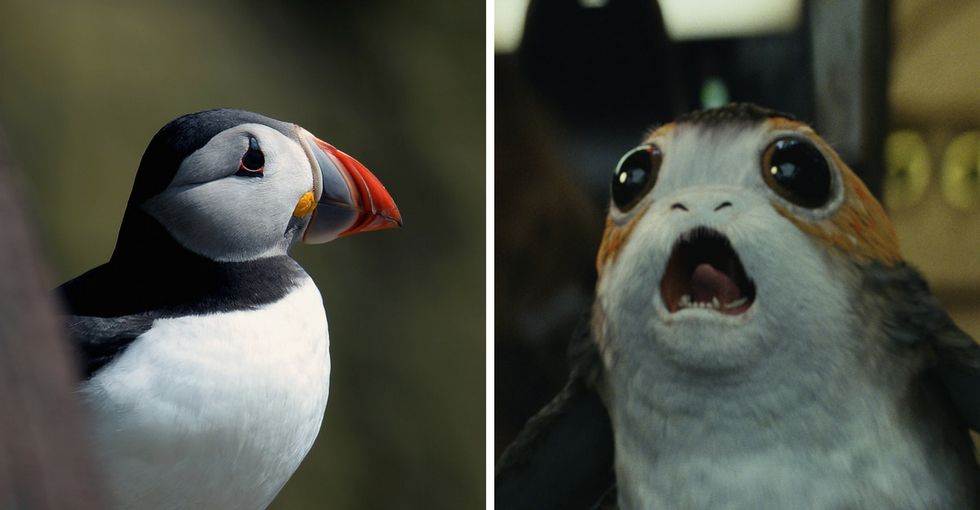 If you've seen "The Last Jedi," you probably have some strong feelings about porgs, the adorable little bird-creatures from Luke Skywalker's hideaway planet of Ahch-To.
They're super cute. Personally, I am a huge fan of porgs. I mean, look at that adorable little face and plump little body! If you're not a fan, though, that's fine (I mean, you're wrong, but it's fine).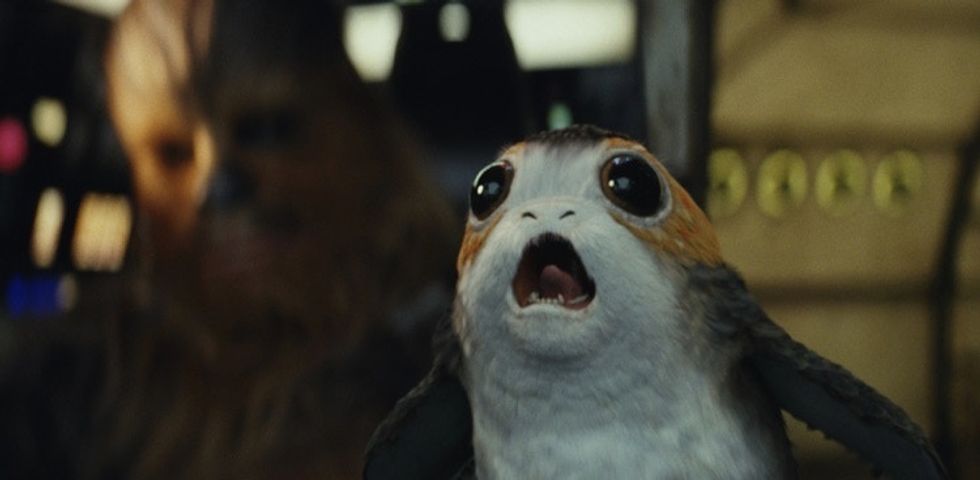 I want one. Yes, please. Image via Lucasfilm Ltd.
---
One thing you might not know about Porgs, however, is that they owe their existence to real-life conservationism. Seriously.
Ahch-To is actually the Irish island of Skellig Michael, which, as you can see, is absolutely stunning!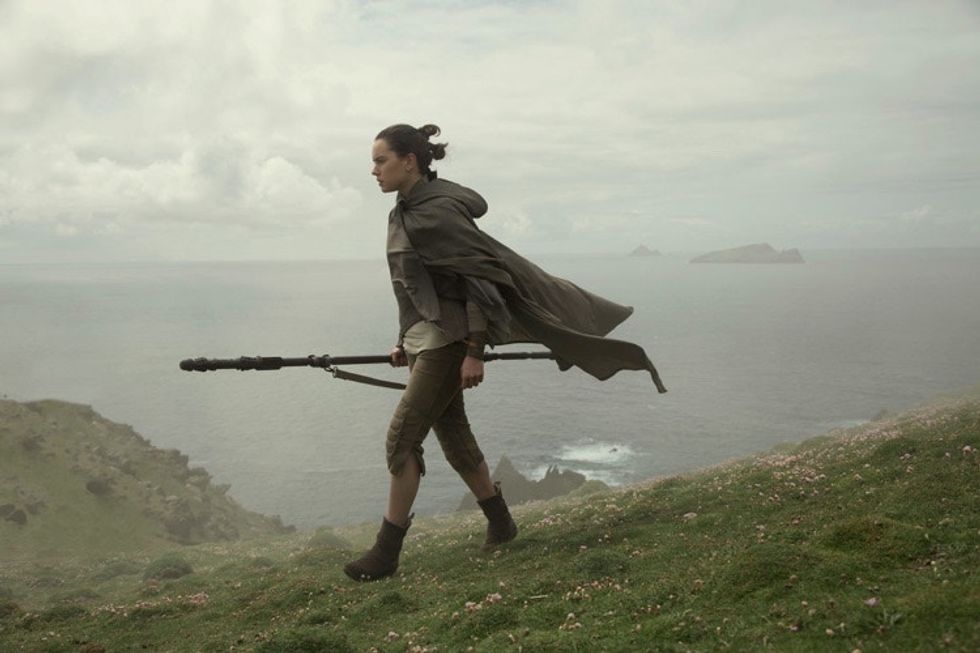 I want to go to there. Image via Lucasfilm Ltd.
There's just one issue: Skelling Michael is a UNESCO World Heritage site. In other words, it functions as an animal sanctuary of sorts, meaning that the "Star Wars" cast and crew had to be really careful about not disturbing the local wildlife.
One major challenge? It's home to a lot of puffins.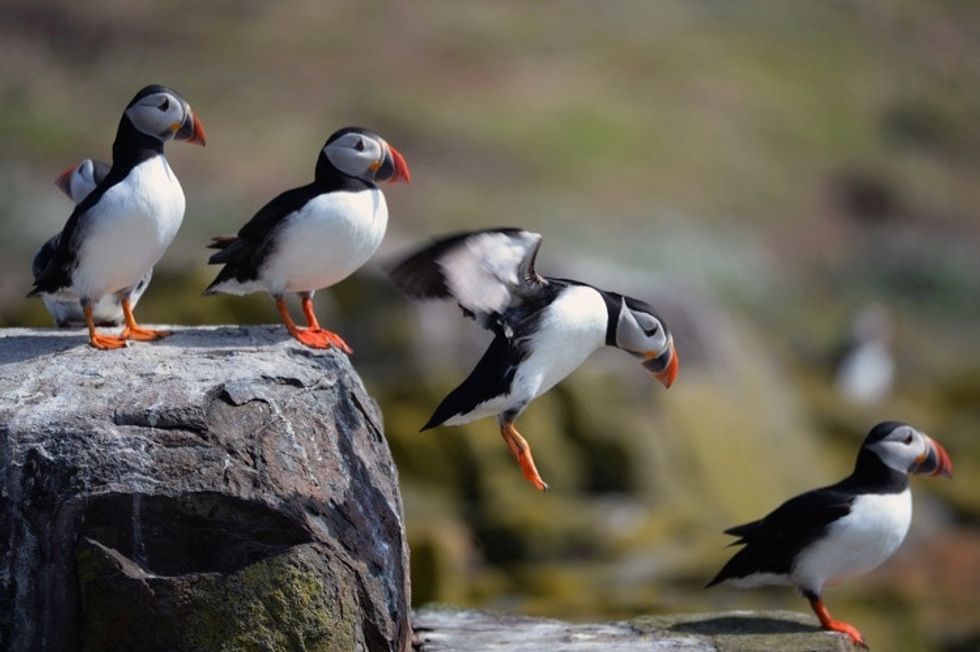 OMG they are so cute! Photo by Jeff J Mitchell/Getty Images.
"When we scouted [the island], it was covered in puffins," director Rian Johnson said in an IMDB interview, saying that he wanted to "figure out the 'Star Wars' version" of the cute creatures.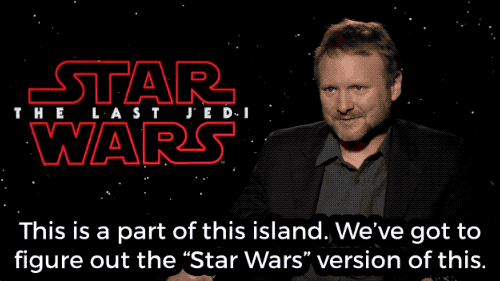 "This is part of the island. We've got to figure out the 'Star Wars' version of this." GIF from IMDB/YouTube.
As actor Mark Hamill adds in that same interview, the puffins weren't exactly known for respecting the cast and crew's boundaries.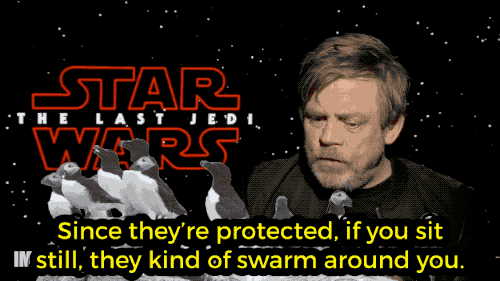 "Since they're protected, if you sit still, they kind of swarm around you." GIF from IMDB/YouTube.
Rather than trying to digitally erase dozens of puffins that could pop up in the background of a shot, Johnson decided to just roll with it, and porgs were brought into existence!
Thanks, environmentalism!
In an interview on StarWars.com, concept designer Jake Lunt Davies explains the visual inspirations behind the finished porg product. "It was influenced by a seal, and a pug dog, and the puffin," he said. "The big eyes of a seas or the big eyes of a pug dog and the sort of funny, ugly face [of a pug]." Somehow, it all works.
It's always neat when something good, like conservationism, ends up resulting in something even better, like porgs.
While there are all sorts of reasons you should care about the environment, it never hurts to have one more (especially when the new reason is adorable). Do it for the porgs!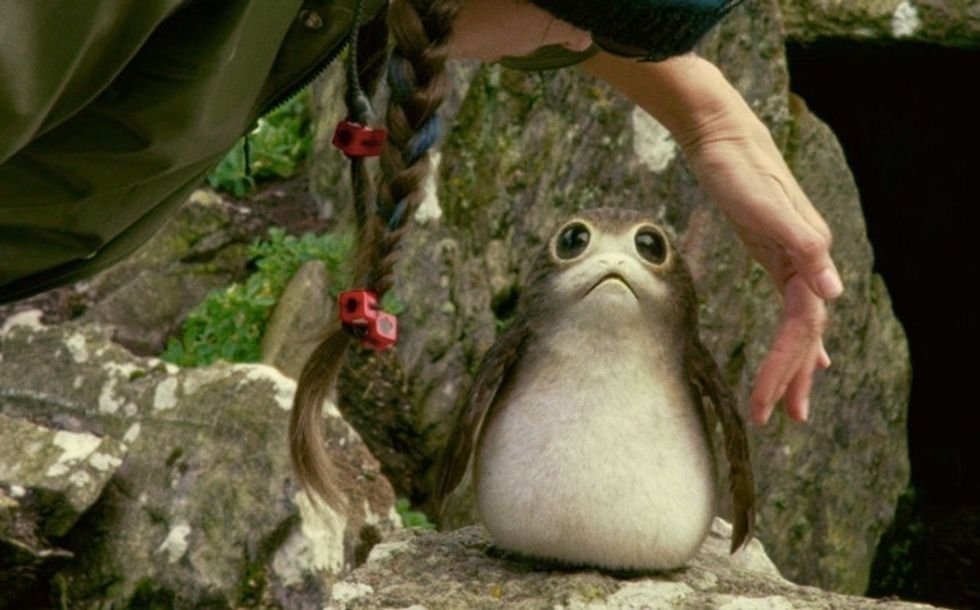 A behind-the-scenes look at a porg. Image via Lucasfilm Ltd.