Heroes
You can thank puffins for the creation of the newest cuddly creatures in the 'Star Wars' universe.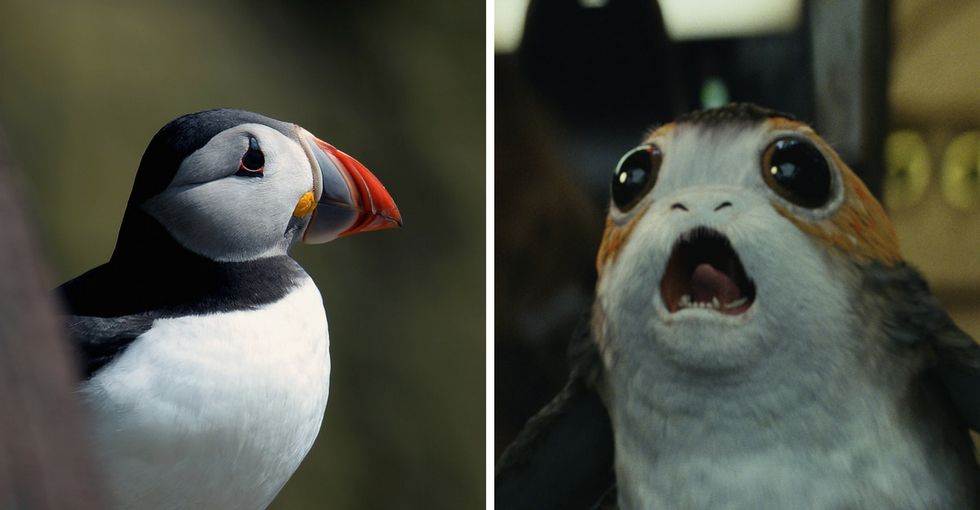 If you've seen "The Last Jedi," you probably have some strong feelings about porgs, the adorable little bird-creatures from Luke Skywalker's hideaway planet of Ahch-To.
They're super cute. Personally, I am a huge fan of porgs. I mean, look at that adorable little face and plump little body! If you're not a fan, though, that's fine (I mean, you're wrong, but it's fine).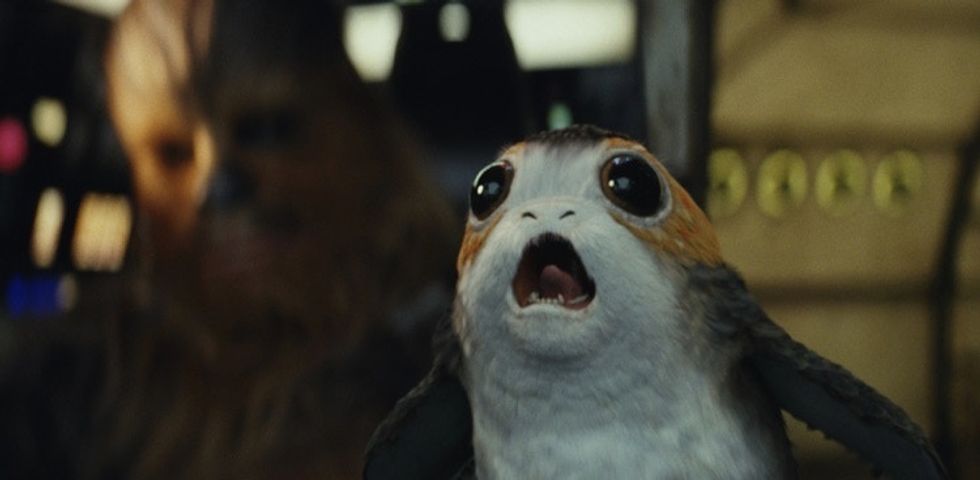 I want one. Yes, please. Image via Lucasfilm Ltd.
---
One thing you might not know about Porgs, however, is that they owe their existence to real-life conservationism. Seriously.
Ahch-To is actually the Irish island of Skellig Michael, which, as you can see, is absolutely stunning!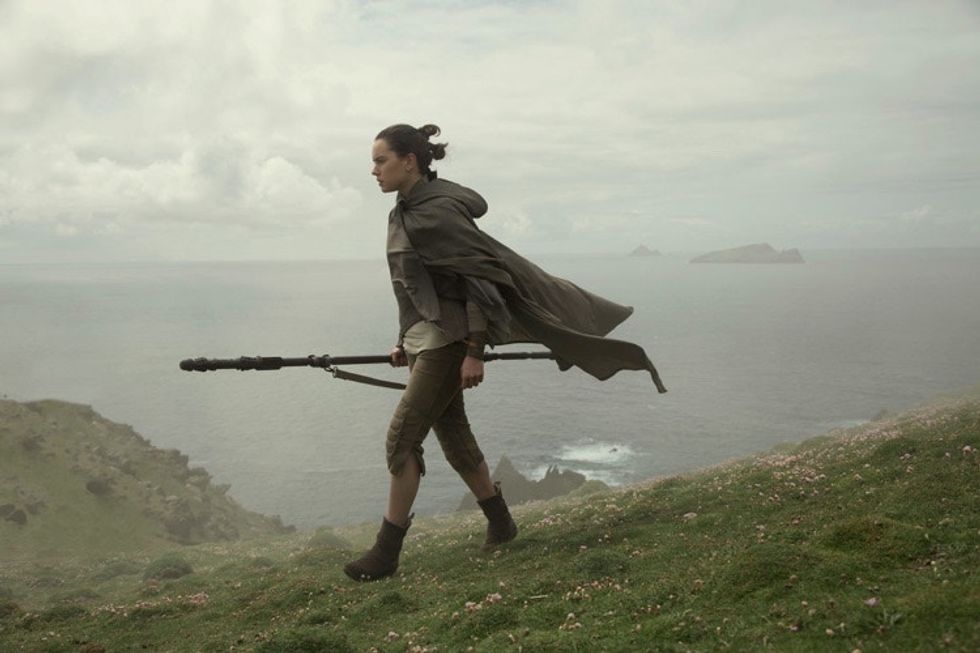 I want to go to there. Image via Lucasfilm Ltd.
There's just one issue: Skelling Michael is a UNESCO World Heritage site. In other words, it functions as an animal sanctuary of sorts, meaning that the "Star Wars" cast and crew had to be really careful about not disturbing the local wildlife.
One major challenge? It's home to a lot of puffins.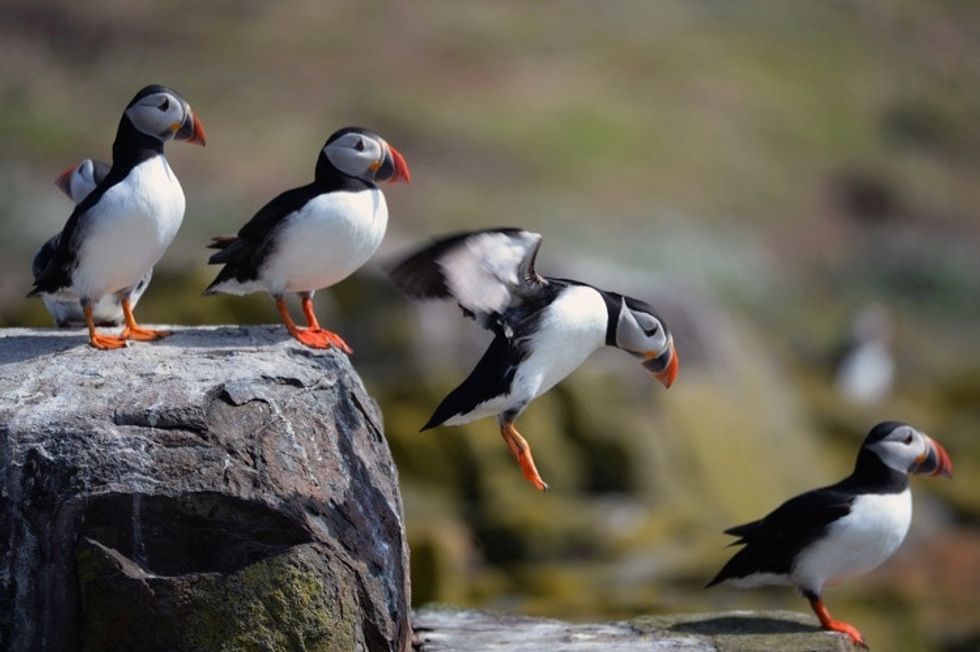 OMG they are so cute! Photo by Jeff J Mitchell/Getty Images.
"When we scouted [the island], it was covered in puffins," director Rian Johnson said in an IMDB interview, saying that he wanted to "figure out the 'Star Wars' version" of the cute creatures.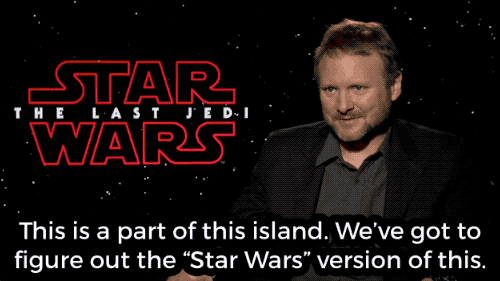 A behind-the-scenes look at a porg. Image via Lucasfilm Ltd.