Design
Self-taught artist took nearly three years to create this mindblowing timelapse painting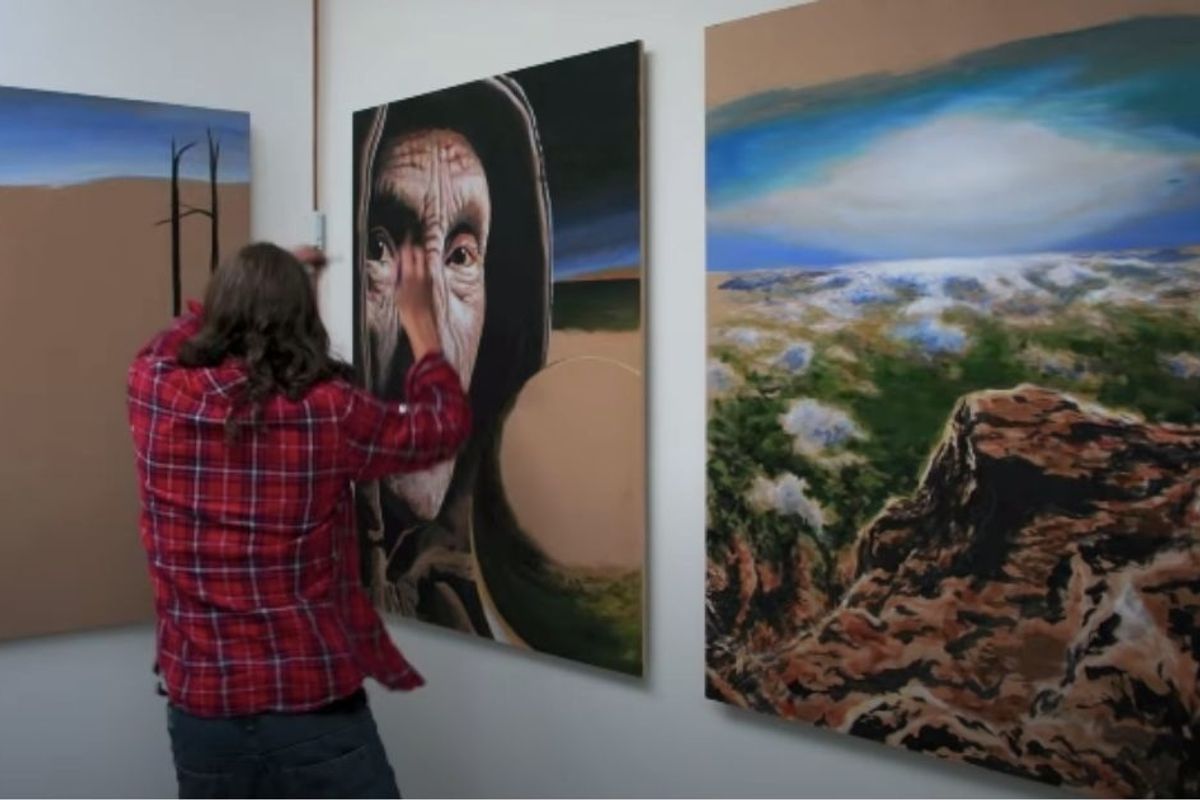 Thijme Termaat decided once that he shouldn't drive a car because his mind wandered too much. He wanted to be an artist, but dropped out of design school after two months when he realized it wasn't going to lead him to the freedom he longed for. Living at home in a small, rural town in the Netherlands, Termaat taught himself to paint—not with books or tutorials, but by "trying and experimenting."
Then he made this incredible video. At first it appears to just be a stop-motion video of him making one painting (which would be impressive to anyone who has ever tried making a stop motion video—it's a tedious, time-consuming process). But just past the minute-and-a-half mark it shifts to a whole other level and we see why Termaat might be distracted by his own mind while driving.
---
I Paint Official Thijme Termaat videowww.youtube.com
In an interview with Jonathan Zap on Reality Sandwich, Termaat described why and how he made the video.
"The inspiration to make the video directly relates back to my fascination for truth and its connection with the psyche. The whole movie is filled with illusion, imagination and manifestation. Time speeds up and slows down, paintings seem to be 3D all of a sudden and at the moment when you think you see through the illusion another layer of illusion unfolds. It is like a rollercoaster-ride through my mind. The video mimics this, blurring between psyche and 5-sense impressions.

It took me roughly three years to complete I Paint. I made it entirely alone, without any help and without a script. It is a combination of time-lapse and stop-motion, just still pictures with no digital effects. In fact, one could have made such a movie a hundred years ago. With the intention to make an inspiring video animating this blurred reality-experience, I just started working slowly towards the end of the film, frame-by-frame. Some frames took me whole days to create. If you look closely you can see my hair growing about six inches before I put it in a knot in the middle of the film."
Impressive. You can check out more of Termaat's surreal paintings on his website and on Instagram.