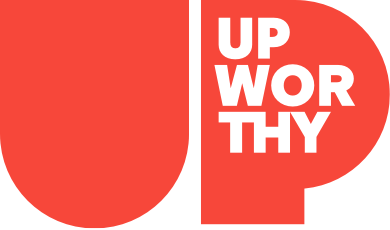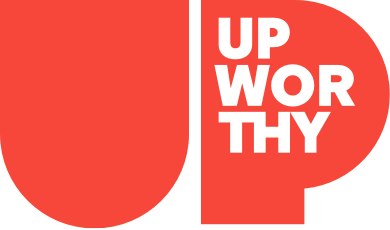 Stories Worth Sharing.

For People Who Give a Damn.
Sign up for the Upworthy newsletter:
(c) GOOD Inc. All Rights Reserved.
PS. You are doing great. Keep it up :<)
This website uses cookies in order to enhance your experience. Please review our Privacy Policy to learn how we may use cookies and how you can change your browser settings to disable cookies. By continuing to use this website without changing your settings, you consent to our use of cookies.
They say that kids say the darnedest things, and seriously, they do. Anyone who has spent any significant amount of time with young children knows that sometimes the things they say can blow your mind.
Since teachers spend more time around little kids than anyone else, they are particularly privy to their profound and hilarious thoughts. That's why NYC kindergarten teacher Alyssa Cowit started collecting kid quotes from teachers around the country and sharing them on her Instagram account, Live from Snack Time, as well as her websiteand other social media channels.
popular
Get stories worth sharing delivered to your inbox
Earlier this month, a beluga whale caught the world's attention by playing fetch with a rugby ball thrown by South African researchers off the waters of Norway.

The adorable video has been watched over 20 million times, promoting people across the globe to wonder how the whale became so comfortable around humans.
It's believed that the whale, known as Hvaldimir, was at some point, trained by the Russian military and was either released or escaped.
popular
Facebook / Veve Bee
It's incredible how many myths about the female body persist, despite all of us living in the information age. Young and old, educated or not, we're all susceptible to misinformation — especially when the same false info gets shared widely without question or correction.
Exhibit A: The female hymen.
Rapper T.I. made headlines recently with his horrific description of accompanying his 18-year-old daughter to the gynecologist to have her hymen checked. According to him and countless others like him, the hymen is a sign of virginity — a gateway of sorts that indicates whether or not a woman has had sex (or otherwise been vaginally penetrated). Popular belief has it that the hymen is a thin layer of tissue in the vagina that "breaks" the first time a woman has sex, so an "intact" hymen is proof of virginity.
The problem is that's a bunch of anatomically incorrect hogwash.
popular
Instagram / Katie Sturino
Plus-size women are in the majority. In America, 68% of women wear a size 14 or higher. Yet many plus-sized are ignored by the fashion industry. Plus-sized clothing is a $21 billion industry, however only one-fifth of clothing sales are plus-sized. On top of that, plus-sized women are often body shamed, further reinforcing that bigger body types are not mainstream despite the fact that it is common.
Plus-size fashion blogger Katie Sturino recently called out her body shamers. Sturino runs the blog, The 12ish Style, showing that plus-sized fashion isn't – and shouldn't be – limited to clothes that hide the body.
popular
Get stories worth sharing delivered to your inbox