More
'I'm not sure what exactly made this incredibly kind man share a lunch table with my son, but I'm happy to say that it will not soon be forgotten.'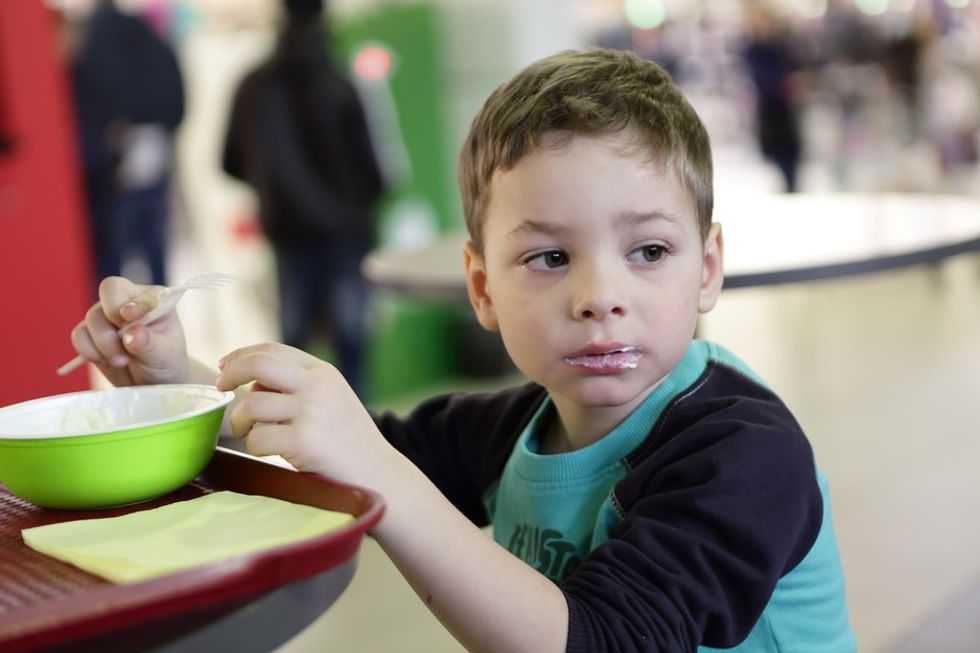 Bo Paske, a sixth-grader at Montford Middle School in Tallahassee, Florida, knows what a social minefield a school cafeteria can be.
Eating lunch at school can be the most challenging part of a kid's day, especially if they're not like other kids. Aside from entering one of the most difficult life transitions (puberty), Bo is on the autism spectrum and sometimes makes erratic movements or suddenly says strange things.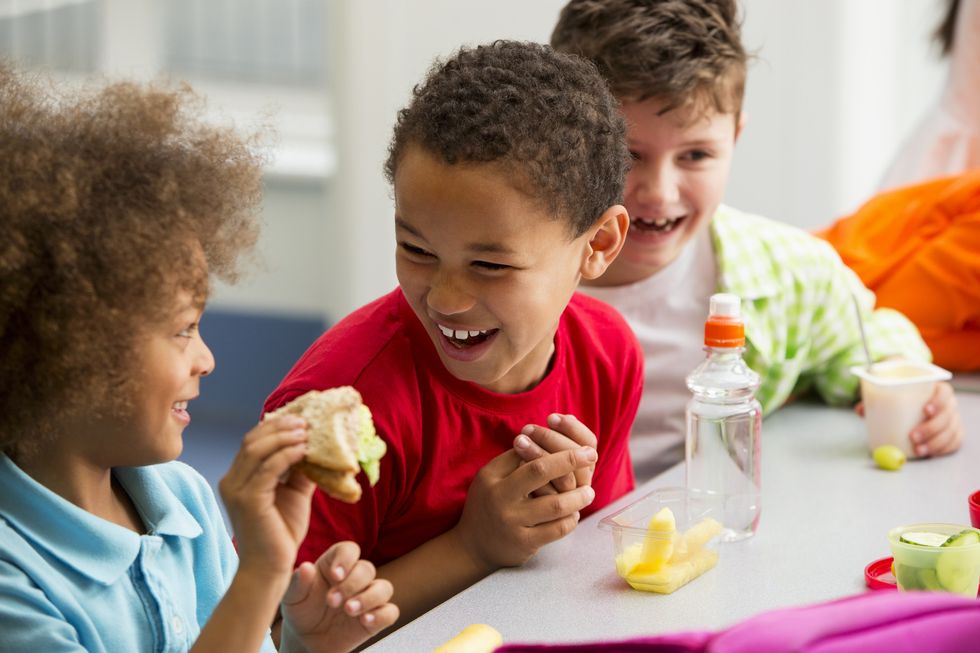 In a Facebook post by "Love What Matters," Bo's mom Leah explains that he is often teased by his classmates and tends to eat lunch by himself. She knows this because it's one of the questions she always asks him when he comes home from school.
Most days, she writes, the answer is "nobody."
Earlier this week, however, Bo had a very special lunch buddy — someone Leah never could've seen coming.
When Florida State University football players visited Montford, FSU wide receiver Travis Rudolph made a point of sitting with Bo when no one else was.
Leah was not even aware who Rudolph was, but when a friend shared the picture with her, she was overcome with joy and had to find a way to express her gratitude.
She wrote an incredibly heartfelt post on Facebook to explain how meaningful this small gesture was, and she shared it, along with the photo of Bo and Rudolph eating lunch together:
In the post, she wrote about her anxiety for Bo's happiness in middle school:
"Now that I have a child starting middle school, I have feelings of anxiety for him, and they can be overwhelming if I let them. Sometimes I'm grateful for his autism. That may sound like a terrible thing to say, but in some ways I think, I hope, it shields him. He doesn't seem to notice when people stare at him when he flaps his hands. He doesn't seem to notice that he doesn't get invited to birthday parties anymore. And he doesn't seem to mind if he eats lunch alone. It's one of my daily questions for him. Was there a time today you felt sad? Who did you eat lunch with today? Sometimes the answer is a classmate, but most days it's nobody. Those are the days I feel sad for him, but he doesn't seem to mind."
And she addresses Rudolph directly with a message of gratitude:
"I'm not sure what exactly made this incredibly kind man share a lunch table with my son, but I'm happy to say that it will not soon be forgotten. This is one day I didn't have to worry if my sweet boy ate lunch alone, because he sat across from someone who is a hero in many eyes. Travis Rudolph thank you so much, you made this momma exceedingly happy, and have made us fans for life!"
As for Rudolph's decision to sit with Bo?
"I saw him sitting there by himself and I got a plate of pizza and I asked him, can I sit with him, and he said, 'Sure, why not.'" Rudolph told People of his gesture.
As a parent, it's easy to feel powerless when your kid has trouble making friends in school. Kids can be fickle and kids can be cruel, but when one person goes out of their way to show kindness to someone who might not see much of it otherwise, it sets an example that everyone else can follow.
Does it mean that tomorrow Bo's lunch table will be filled with his classmates? Maybe. Maybe not. But if even one other kid in his class follows Rudolph's lead, that's a win.