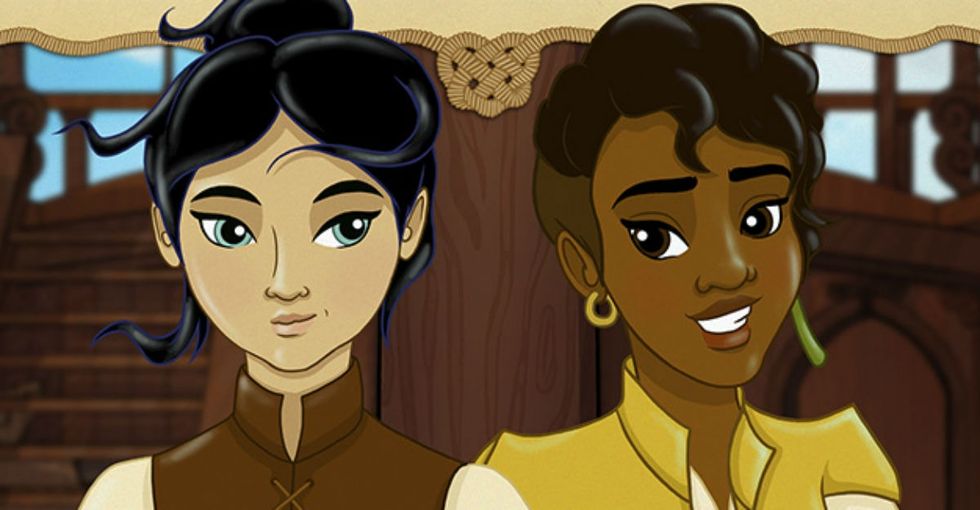 If you're a parent who's sick of the damsels-in-distress trope, a new fantasy kids' book is probably right up your alley.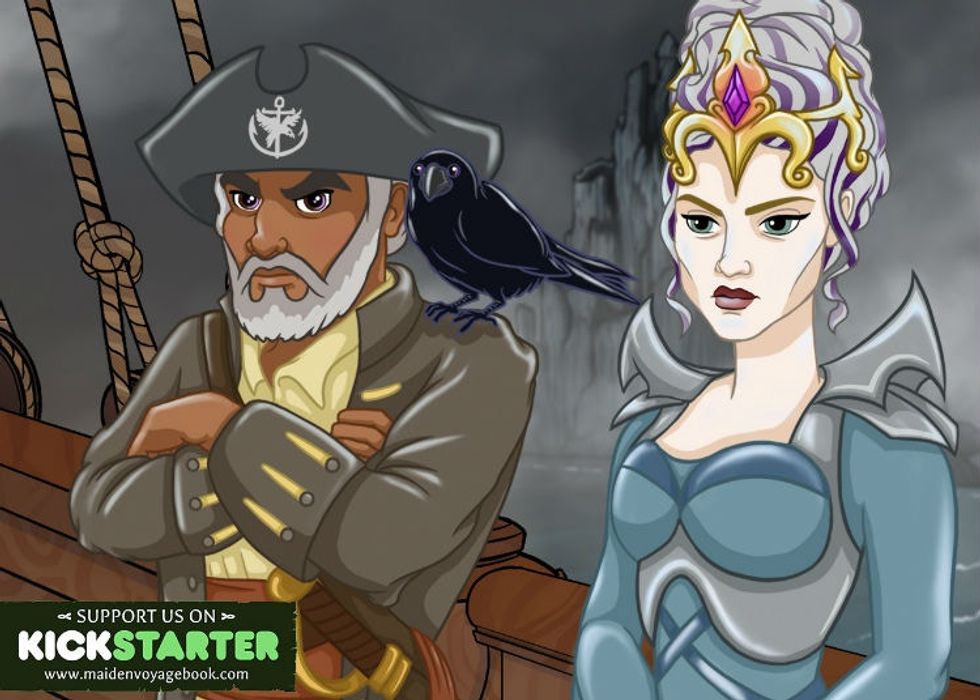 Farm boy Jack and Prince Leo; Ru and Captain Freya. Image courtesy of "Promised Land"/Kickstarter and "Maiden Voyage"/Kickstarter.
"Maiden Voyage" is currently seeking to raise $28,000 by its fundraising deadline on Nov. 14, 2017.
Once the book is published, supporters can get paperback and e-versions of the tale, as well as coloring sheets of the characters and other neat rewards.
"We invite you to step aboard and join us on this journey to bring a little more kindness and love into the world," the Kickstarter page reads. "Because love is love, and everyone deserves to live happily ever after."