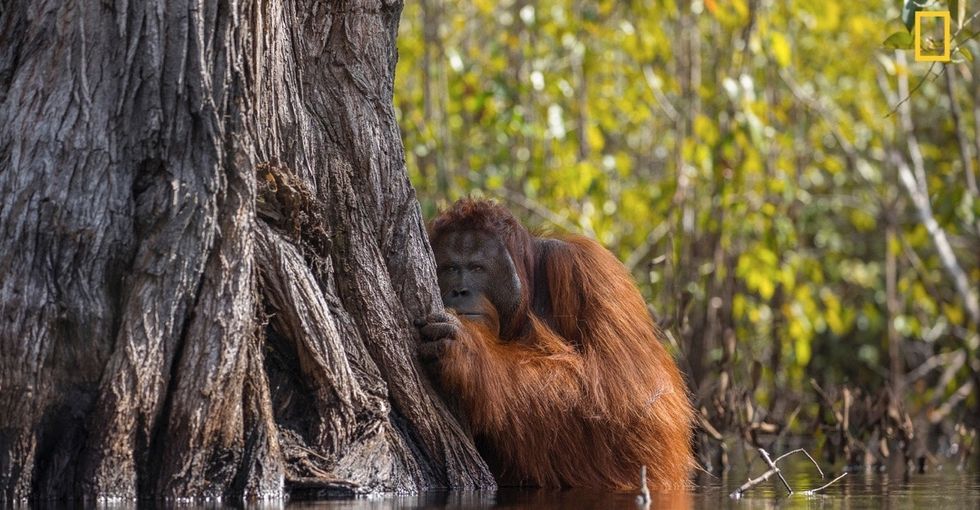 When a National Geographic photo editor calls your work "spectacular," you know you've done well.
On Dec. 12, National Geographic announced the winners of its 2017 Nature Photographer of the Year Contest.
Divided into four categories (landscapes, underwater, aerials, and wildlife) and selected from more than 11,000 entries, these winning images represent some of the most stunning, unforgettable, and, yes, spectacular visions of the natural world.
---
And, by the way, National Geographic has made all of these images available as wallpapers.
Check out this year's amazing winners below.
Landscapes, people's choice winner — Wojciech Kruczyński's "Kalsoy"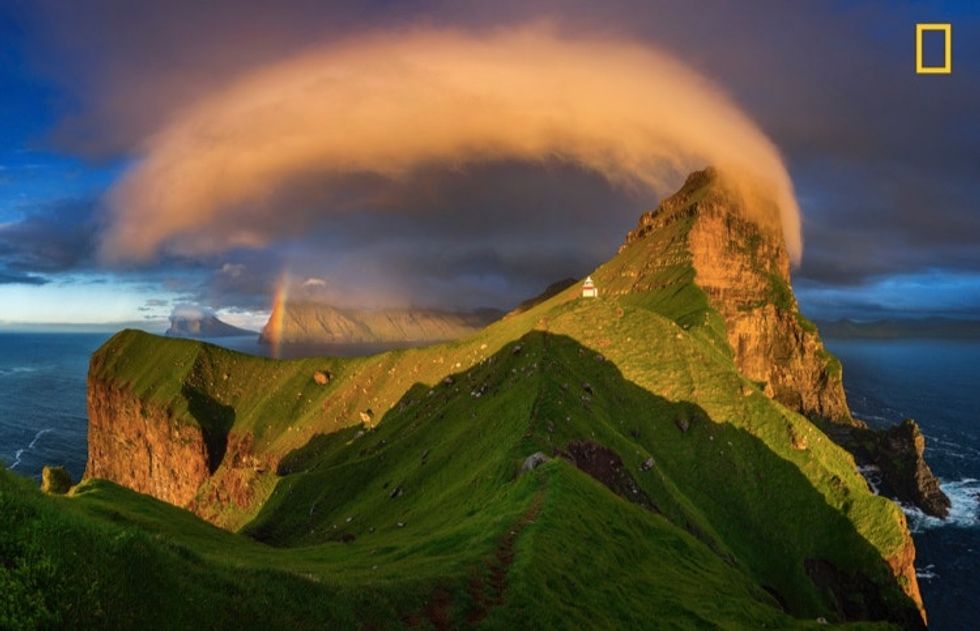 Sunset illuminates a lighthouse and rainbow in the Faroe Islands. Photo by Wojciech Kruczyński/2017 National Geographic Nature Photographer of the Year.
Landscapes, honorable mention — Gheorghe Popa's "Cold and Misty"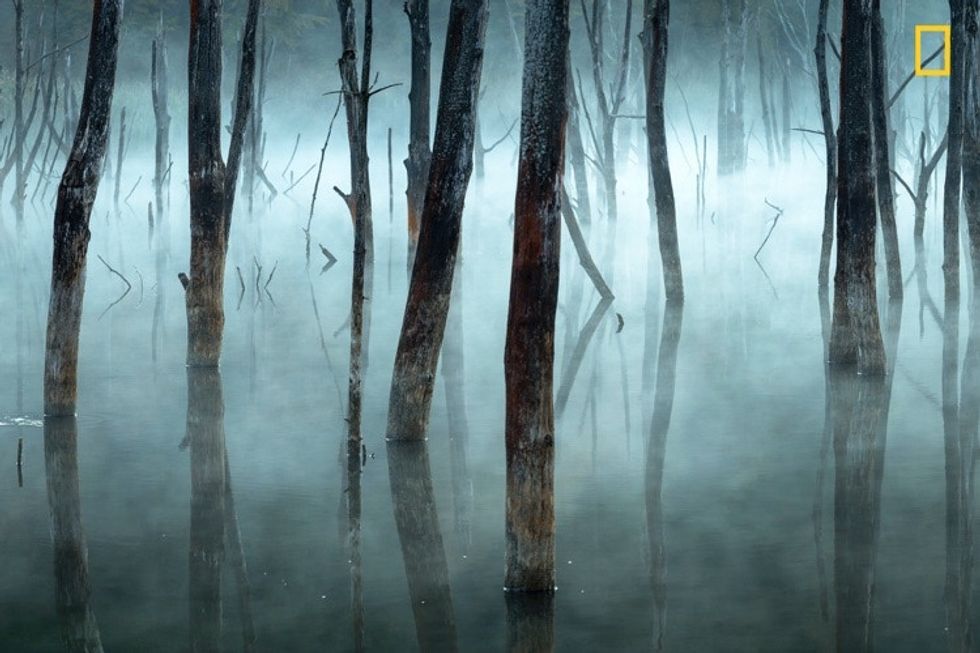 Morning fog blurs the dead trees of Romania's Lake Cuejdel, a natural reservoir created by landslides. Photo by Gheorghe Popa/2017 National Geographic Nature Photographer of the Year.
Landscapes, third place — Mike Olbinski's "Illuminate"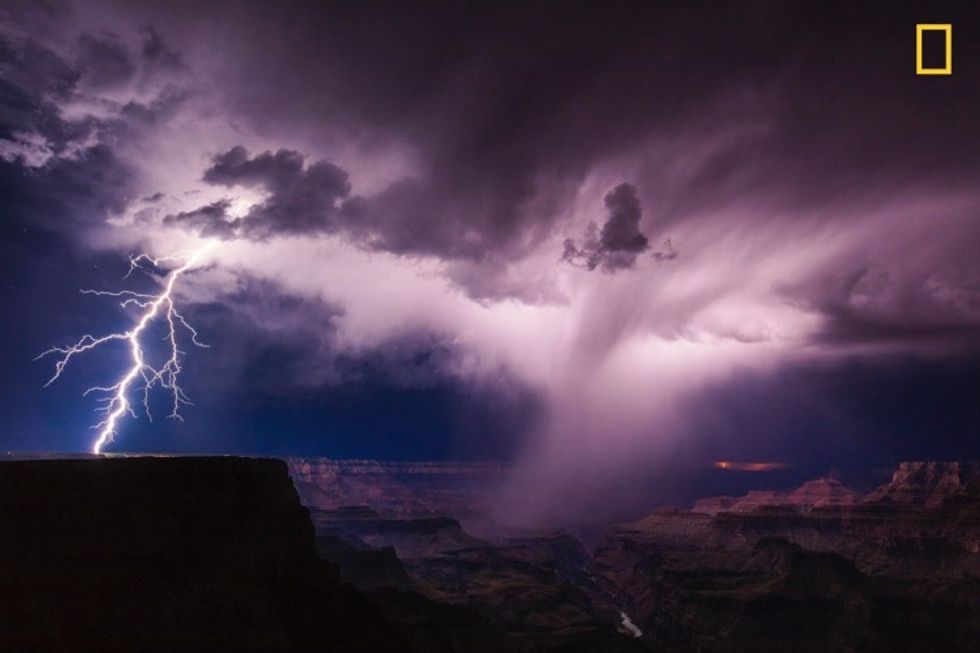 A male orangutan peers from behind a tree while crossing a river in Borneo, Indonesia. Photo by Jayaprakash Joghee Bojan/2017 National Geographic Nature Photographer of the Year.
Orangutans don't normally like wading through rivers (especially rivers inhabited by crocodiles), but sometimes the choice is unavoidable. Bojan had heard of this male orangutan's rare behavior and spent a day and night sitting near a river in Indonesian Borneo's Tanjung Puting National Park in order to see it for himself. When the ape finally appeared, Bojan actually waded into the river to get this shot.
"Honestly, sometimes you just go blind when things like this happen," said Bojan in a press release. "You're so caught up. You really don't know what's happening. You don't feel the pain, you don't feel the mosquito bites, you don't feel the cold, because your mind is completely lost in what's happening in front of you."
Thanks to Bojan, National Geographic, and all the other very talented photographers who entered this contest, we all have a chance to get lost in it too.