Pop Culture
Man tries to rob a nail salon but gets completely ignored and people are having a field day with it
The true definition of "attempted" robbery.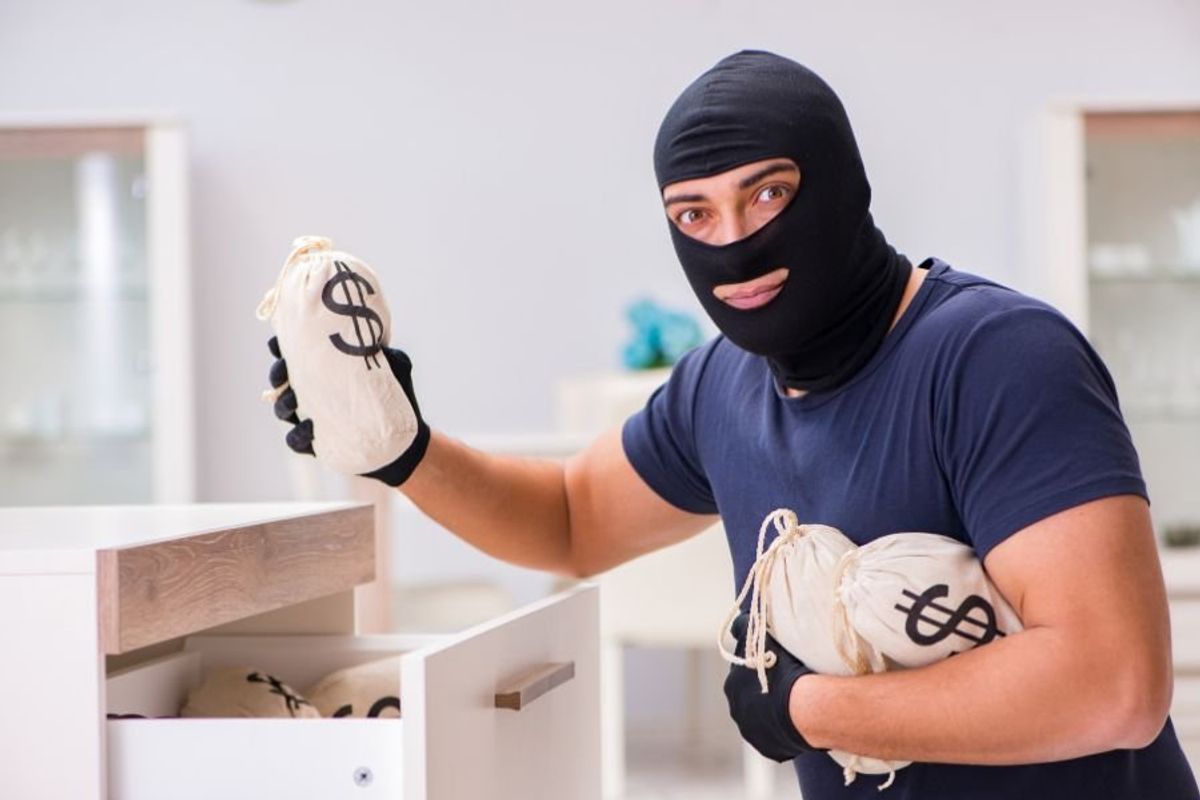 Canva
A man tried to rob a nail salon in Atlanta, Georgia. However, surveillance footage shows that things didn't go at all like he had planned. But you know what they say: one robber's tragedy is the internet's comedy.
The
video
itself is short and sweet. The man walks in and yells, "Get down! Give me all your money!" to the customers. But did the customers budge? No. Not even a little bit. Even the workers go on about their business. Maybe there's a language barrier, or maybe it's obvious the guy doesn't actually have a gun. Either way, they remain shamelessly unfazed.
---
Realizing he's already lost the fight, the robber walks out empty handed (well, save for one snatched up iPhone…so not a total wash, right?) and it wasn't long before the failed attempt began making rounds across news stations and social media.
Sure, there's something serious to be said here about how badly this could have gone and how it is normally safest to comply when a robber asks for your belongings. But since no actual harm was done (other than to the robber's ego, perhaps) people couldn't help but joke about how ridiculous the situation was.
Here are some greatest hits from the comments on YouTube:
"'No one was hurt.' I guarantee the robber's feelings were hurt.'"
"The true definition of 'attempted' robbery."
"I didn't know I would feel bad for a robber."
"They didn't even take their feet out of the pedicure water for this foolishness."
"He got third degree burns from those people."
"If you live in Atlanta long enough you start to lose your fear of death."
"Well, that's ONE way to stand up to a criminal."
And perhaps the greatest comment of all: "A nail salon filled with overwhelmed moms just getting some 'me' time. What he was doing was bad behavior and they are like 'whatever you have nothing on my 2-year-old.'" So. Very. True.
While this failed robbery attempt might not make us feel great about humanity, only a month ago a different robbery attempt had a much more touching ending when the situation was de-escalated simply by giving the robber a hug.
It just goes to show that human beings are a complex bunch, capable of both great compassion and great cruelty. So when things could have gone way, way worse, perhaps the best thing we can do is simply give ourselves a good laugh. It's a way of thanking our lucky stars that crisis was avoided for another day.