Most Shared
For the first time ever, black filmmakers with $100M+ budgets landed the top two box office spots.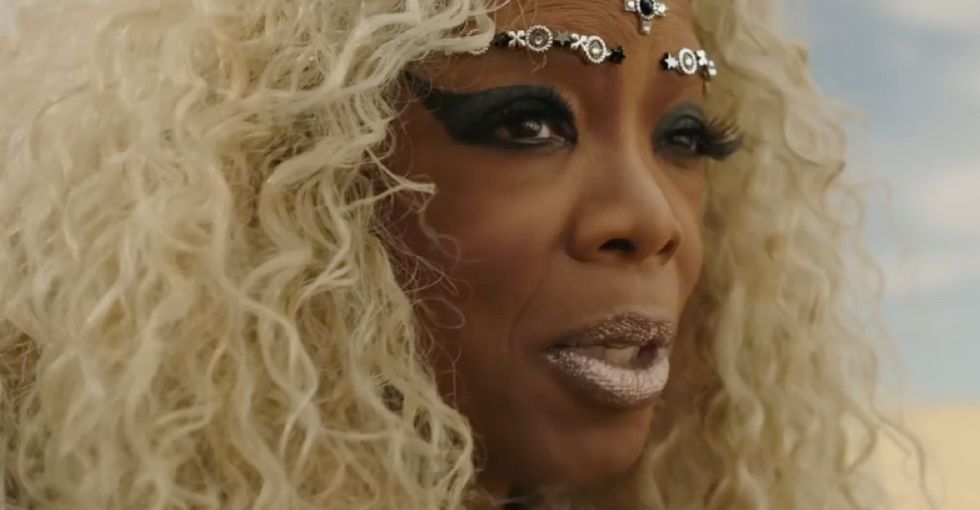 It was a great weekend at the box office for Disney — and an even better one for black filmmakers.
Director Ava DuVernay's "A Wrinkle in Time" opened at the #2 slot over the weekend, bringing in more than $33.3 million, behind the $41.6 million earned by "Black Panther."
What makes this such a big deal?
---
For one, it's the first time that two films by black directors with more than $100 million budgets took home the #1 and #2 slots at the box office — ever.
Additionally, "Black Panther" joined a very exclusive club in its fourth weekend in theaters, hitting $1 billion total in worldwide box office receipts, a feat that just 32 other films in all of cinematic history have accomplished.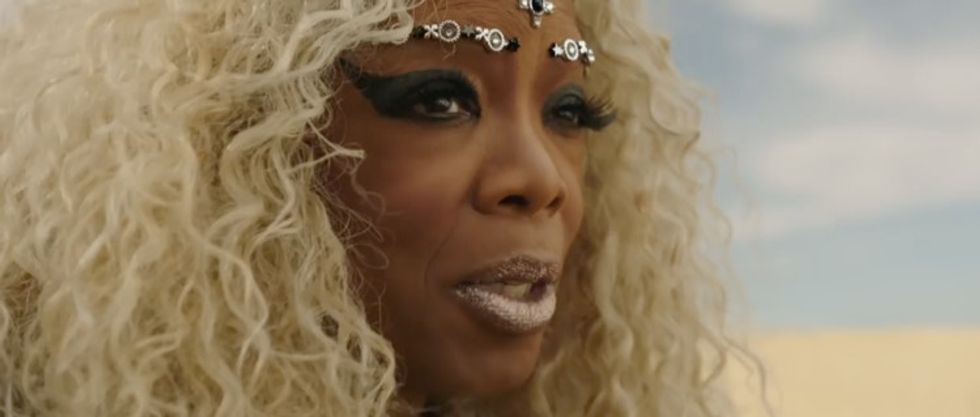 Image via "A Wrinkle in Time"/Disney/YouTube.
"Black Panther" director Ryan Coogler recently wrote an essay about "A Wrinkle in Time" and why representation matters.
"Ava is the past, present, and future," wrote Coogler in a flattering ESPNW blog post. "She is all of these things, but sometimes I forget she is human."
Heaping well-earned praise on DuVernay for "adapting a book that many people called unfilmable," Coogler touched on why it's so important for everyone to be able to see people who look like them in the movies.
"But above all, it's a film about a little black girl with glasses — like my mom, like my wife, like my big sister Ava — who refuses to accept that her dad is lost. The main character in the film, Meg, uses her love, her hope, and her kickass skills as a scientist to bring him back, and maybe she saves the universe along the way."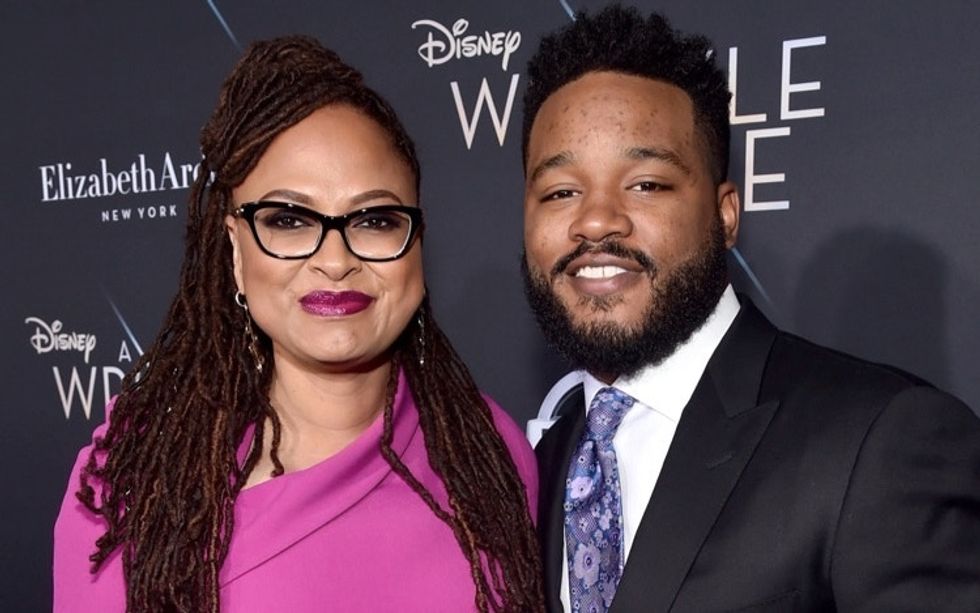 Ava DuVernay and Ryan Coogler arrive at the world premiere of "A Wrinkle in Time." Photo by Alberto E. Rodriguez/Getty Images for Disney.
For too long, marginalized filmmakers simply haven't been given a chance to helm big-budget blockbusters. DuVernay and Coogler's successes might change that.
It's interesting to see what we've determined to be the "default" in popular culture. The majority of big-name movies are written and directed by men (usually white); they also overwhelmingly star men (again, usually white). Over time, our culture has simply accepted this as the default, and anything that challenges this is viewed as suspect.
One example that comes to mind is a tweet from Grace Randolph, a film critic who runs the YouTube page Beyond the Trailer. In late February, Randolph tweeted out a photo of the "A Wrinkle in Time" poster, writing, "This is a GREAT poster — but don't they want little boys to see this too ... ?"
This is a GREAT poster - but don't they want little boys to see this too...? #AWrinkleInTime https://t.co/iAw3qbF9zO

— Grace Randolph (@Grace Randolph)1519581177.0
The poster shows a silhouette of actress Storm Reid's Meg, surrounded by a burst of colors. It's breathtaking, and as Randolph said, "a GREAT poster."
So why is the immediate reaction that a movie featuring a young girl is somehow alienating young boys? People (especially women) of color, women generally, disabled people, and LGBTQ individuals have always been expected to overcome their differences from what they see portrayed in the media, and it's fascinating to see what happens anytime that same expectation is placed on the default.
If someone can understand why a poster or a movie that doesn't center this default audience might alienate that group, then it shouldn't be too hard to understand why it's so necessary to create art that targets those outside of it.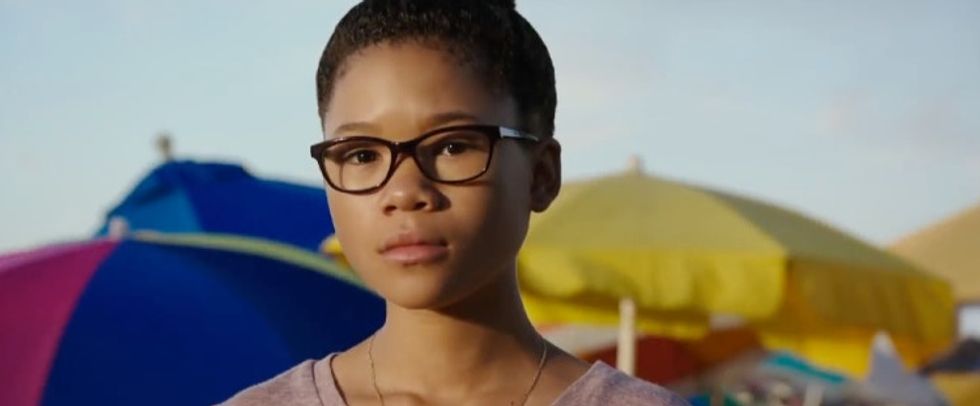 Image via "A Wrinkle in Time"/Disney/YouTube.
Not every film by a marginalized person will be a box-office smash, and that's OK.
What's important is that studios are finally coming to realize that stories told by (and even, occasionally, primarily for) underrepresented groups have big earning potential and can be some of the finest art in the world — especially when combined with the budgets and resources so often allocated to films helmed by white men.
Studios should let marginalized people tell their stories, encourage them to take chances, and show the rest of us what we've been missing out on all these years.