More
Since the fighting in Syria intensified in July 2013, this refugee camp has become more like a prison. Something drastically needs to change here, because these are not what human rights look like.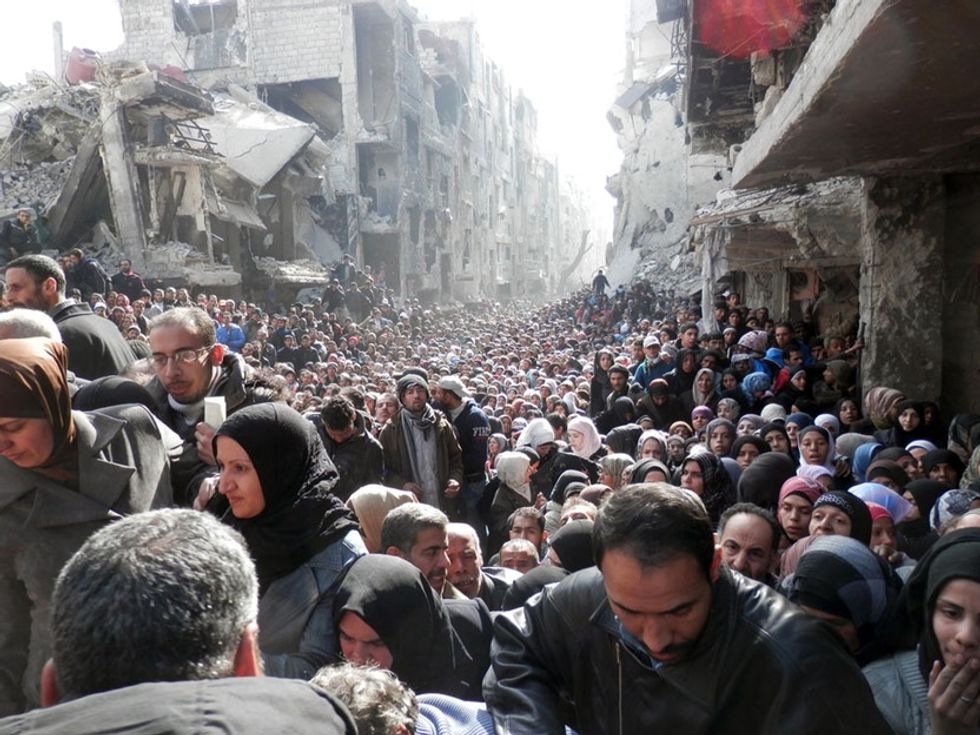 A stark image of Yarmouk residents awaiting food distribution from the United Nations: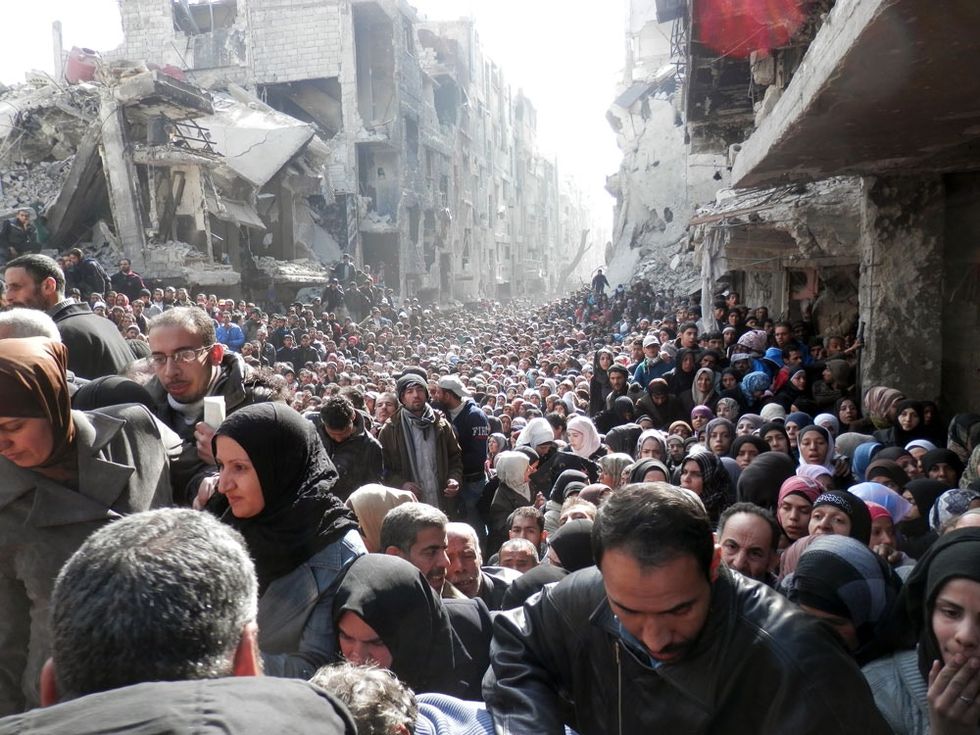 ---
You can read more about the crisis in Syria and about the United Nations' work in the Yarmouk refugee camp. The UN Relief and Works Agency is on Twitter too.
If you're looking for a more tangible way to help, you can donate to an organization helping Syrian refugees.