I Won't Say I Hate Walmart, But I Do Hate What These Numbers Tell Me About Walmart
When the world's third-largest employer turned 50 back in 2012, I'm sure some folks were celebrating. But my guess is there weren't many party hats among the Walmart employees who aren't paid enough money to get by. And judging by these numbers, that's a lot of employees.
06.19.14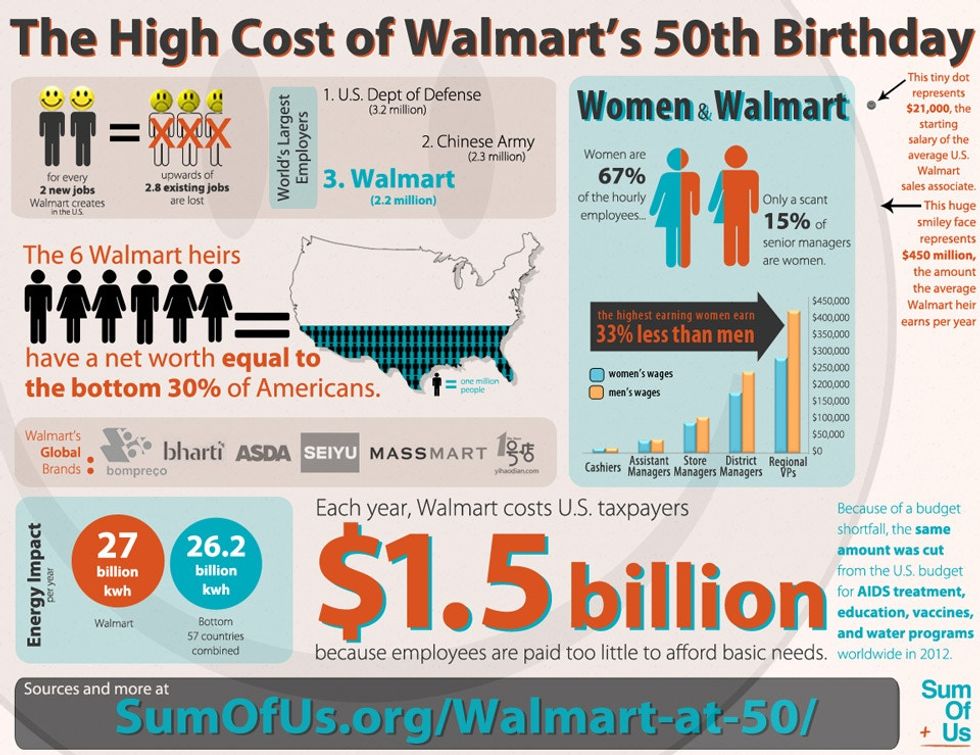 ---
FACT CHECK TIME! I know the $1.5 billion figure seems gigantic, but our fact-checkers looked into this and found that it's actually a conservative estimate. According to The Huffington Post, each Walmart store costs taxpayers $900,000. With around 4,000 Walmarts in the U.S., that's a $3.6 billion bill for taxpayers. Forbes looked at this, too, and calculated the number to be $6.2 billion! So much for "every day low prices."
More
True
Workonomics