Hello Humankindness
He was a Lost Boy of Sudan. Now he's helping others access healthcare and live their best lives.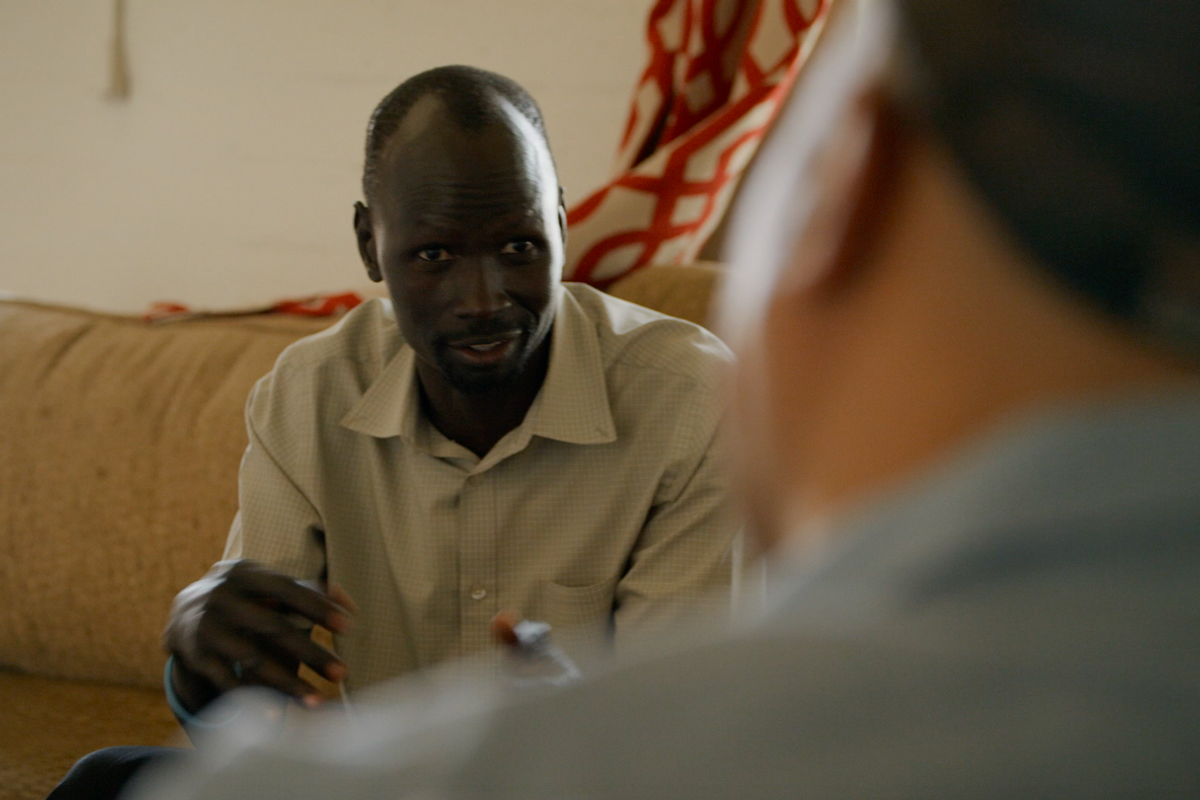 Dignity Health
True
Dignity Health
Jany Deng never had a childhood.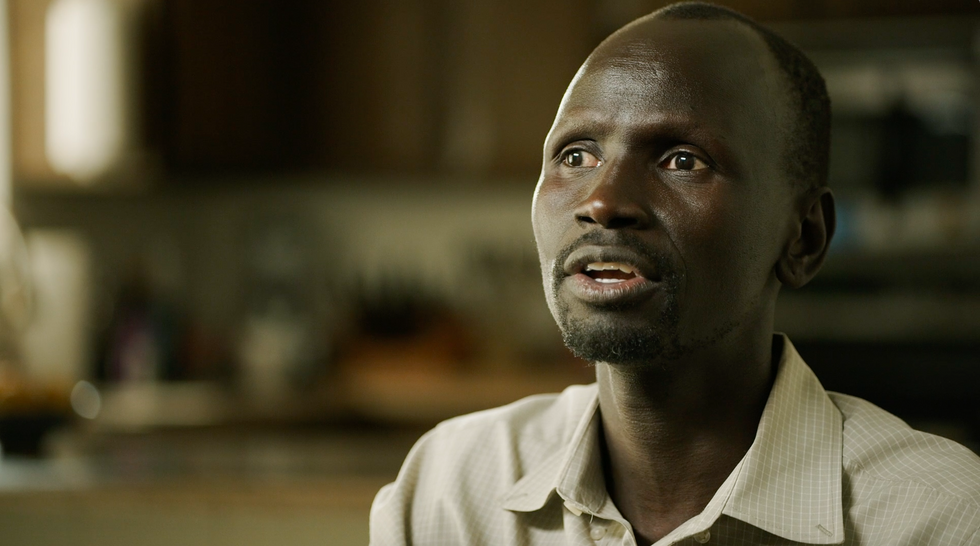 Dignity Health
He was only 10 when civil war broke out in his homeland of South Sudan. Orphaned and faced with no other choice for survival, Deng had to flee the country alone, walking more than 2,000 miles towards Ethiopia. He often had nothing to eat or drink. "We have to walk for a month, a day, a year, just wondering wherever we can get safety," Deng recalls.

Months later, he reached a refugee settlement where he was able to live for several years. But in 1991, war broke out again. This time, Deng had to walk 2,500 miles towards Kenya.
Deng and the other boys he walked with became known as "The Lost Boys of Sudan" by the aid workers who helped them resettle in America.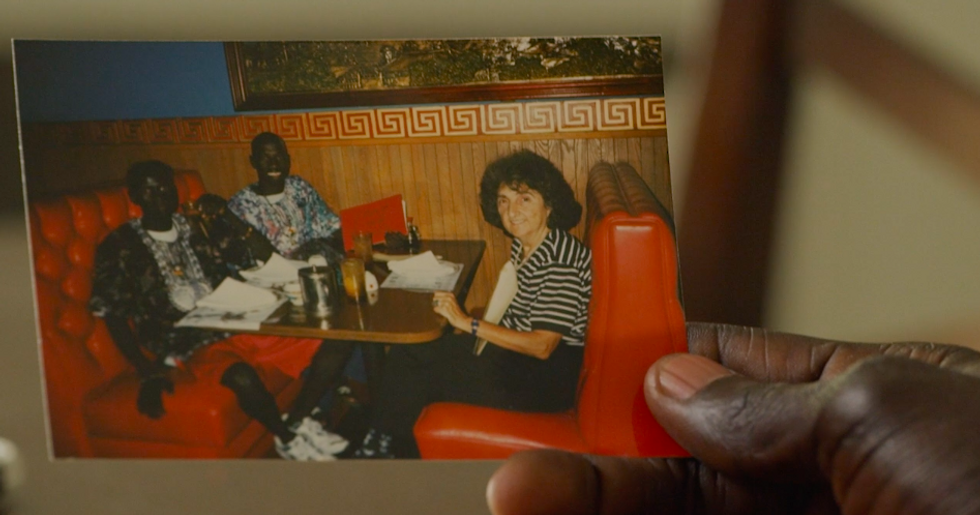 Dignity Health
Deng came to this country not knowing the language or the customs. It was an extreme culture shock. But thanks to his foster mother, a "remarkable and nurturing woman," Deng learned he could expect some good from this new world, and others would be there to help him.
Sure enough, Deng realized that whenever he needed help, there was always someone to show him the way. So he made himself a promise — when he was in a position to do so, he'd help others, too.
---
Today, Deng is a community leader and a social worker with Dignity Health's CATCH program, which helps underserved, disenfranchised, and chronically ill patients access resources and take control of their physical and medical needs. Through the program, patients improve their self-sufficiency and gain social support to reduce the time they spend in emergency rooms and in-patient units, giving them an overall better quality of life.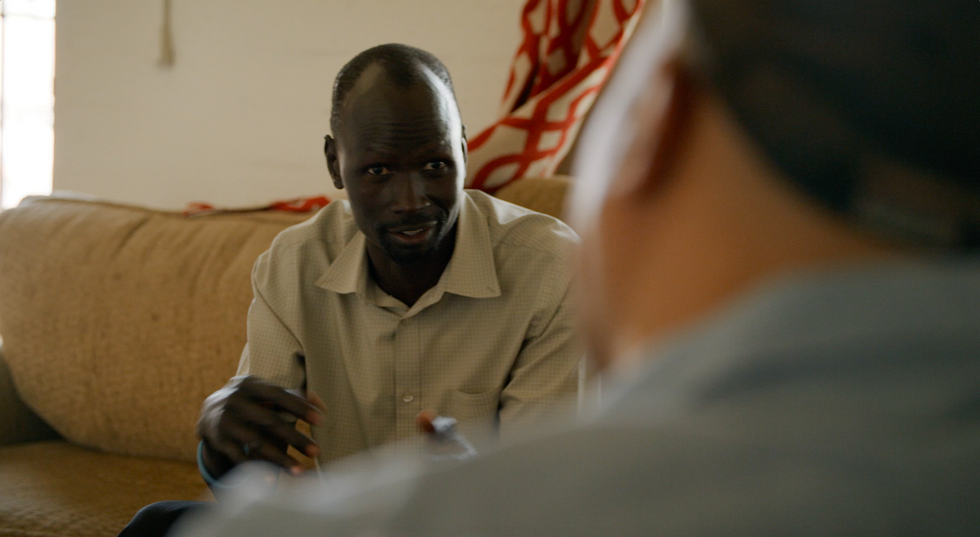 Dignity Health
This is where Deng puts his unique worldview to work. In his job as a CATCH social worker, his past experiences allow him to see clients in a way that other professionals may not be able to. He brings a holistic approach to his work and sees every patient as unique — with their own goals, challenges, and strengths, just like he had.
"We might not know to ask certain questions," says Marisue Garganta, Director of Community Health Integration and Community Benefit at Dignity Health St. Joseph's Hospital. "Jany intuitively will know what questions to [ask]."
Deng's a perfect fit at Dignity Health CATCH Program, which seeks to share its mission of spreading human kindness throughout its facilities and beyond.
Humans, Deng says, have a lot of needs. And those extend far beyond the medical. That's why Dignity Health focuses on all aspects of health — from the physical to the mental to the social. Those who work there aim to provide compassionate care that bridges the gap between medical professionals and the larger community. For Deng, every interaction is a chance to inspire a patient to accept his help and pay it forward.
"I want to pass it on, and hopefully, those people that I work with and help, they can pass it on to somebody else," he says.
To learn more about Jany Deng, check out the video below.