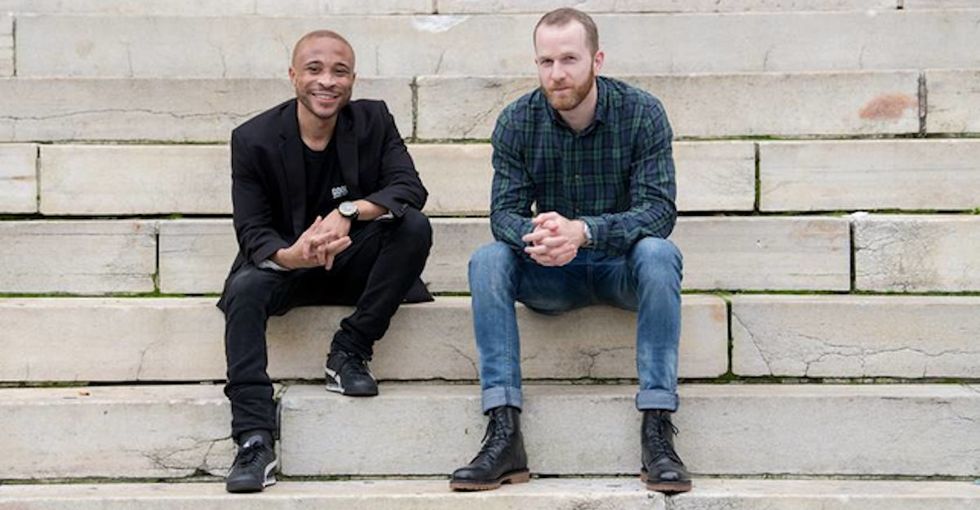 True
Capital One Future Edge
When Jelani Anglin was a teenager, he was arrested for a minor infraction.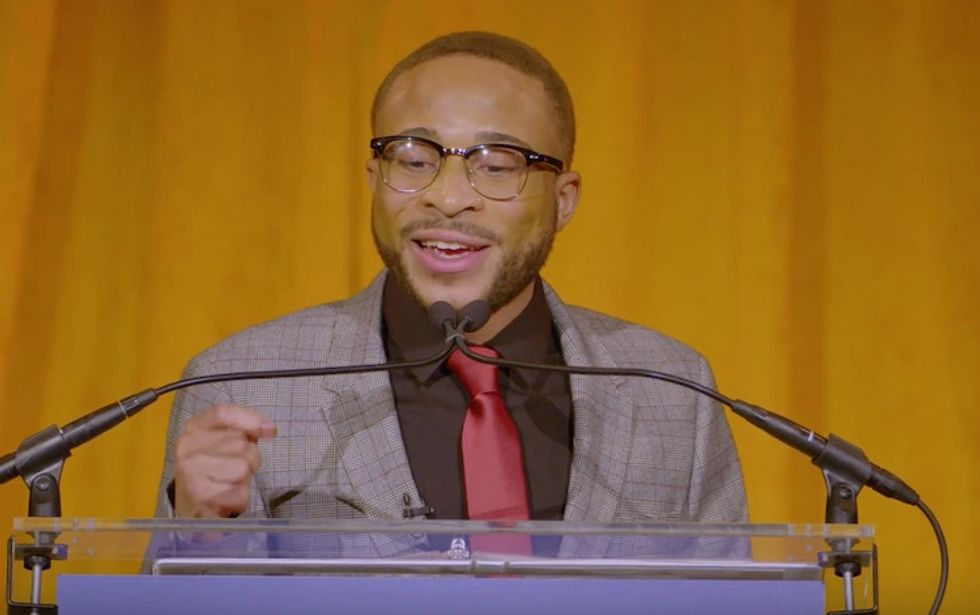 Photo courtesy of Good Call NYC.
Anglin and his co-founders — who also include Software Designer Eugene Lynch, Designer Stephanie Yim, and Community Engagement Coordinator Malik Reeves — are working to expand the service even further, letting all New Yorkers know that they have support if they've been arrested.
"Since we expanded to all five boroughs of NYC, we've been fundraising to build up our outreach team and working towards making Good Call as well-known as 911 or 311," says Anglin. "We've created new gear featuring Good Call's logo and information about your rights when dealing with police. We're also utilizing social media, digital ads, and PR."
On the technical side, they've created a "text signup" feature that allows individuals to save emergency contacts via text.
"One phrase that we always like to say is that we don't design with the community in mind, we create with the community," says Anglin. "In 2019, we would like to hire more folks from the community which we serve, give them the skills and tech, educate them in community organizing and then have them go back and empower their communities."
And they have dreams of expanding way beyond the city limits, too.
"We're seeing that it works here in New York. We really wanna change the criminal justice landscape across the country."