Family
Parenting is hard. Adult twins interacting with a baby? Hilarious.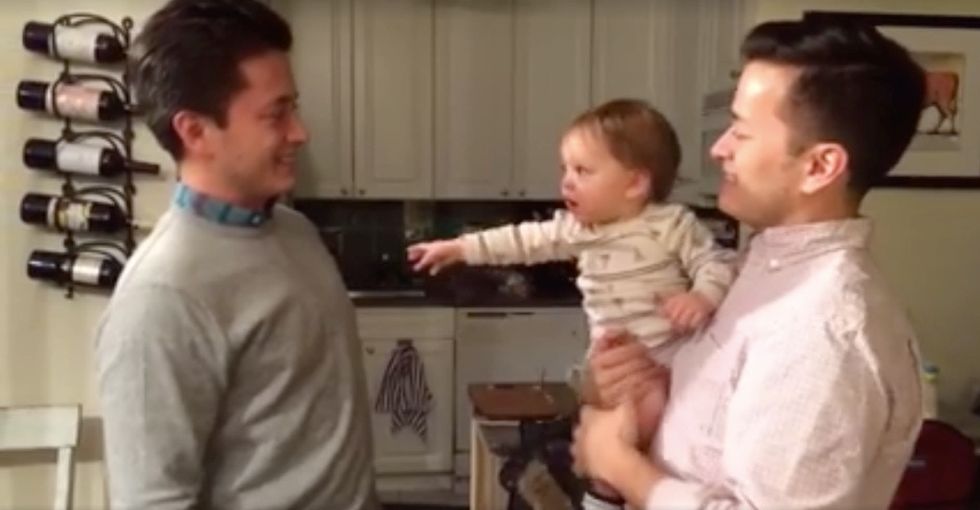 This article originally appeared on 02.10.16.


Adult twins interacting with babies is pretty hilarious.
I know firsthand because I am a dad and a twin.

On my list of regrets as a dad, I'll place "not rolling video when our babies interacted with me and my identical twin" near the top of the list.
---
Thankfully, a dad shot some footage of his young son meeting his twin, and our lives are better because of it.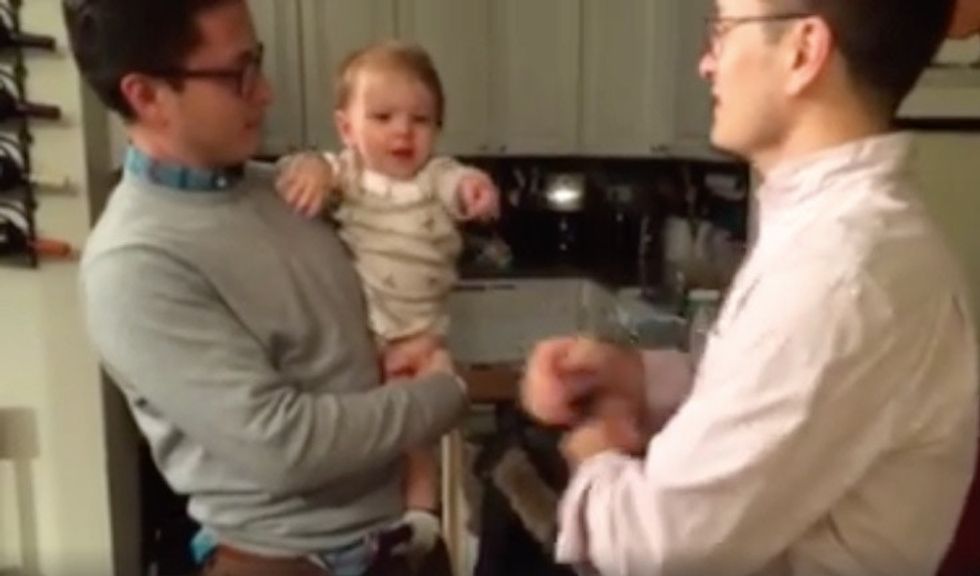 Stephen Ratpojanakul (he's in the sweater ... I think) is a dad to a baby boy named Reed. Stephen also has a twin brother named Michael.
When baby Reed got confused figuring out who was who, I almost expected this dude to make a cameo appearance:
First, they both wore glasses.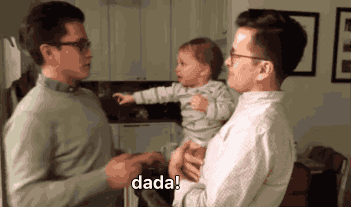 Then, Michael (or was it Stephen?) took his glasses off. Baby Reed requested a transfer.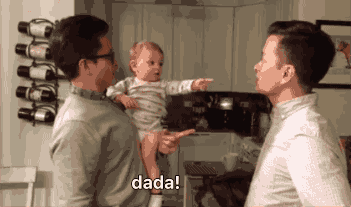 And finally, they both took their glasses off. Baby Reed returned to the previous station.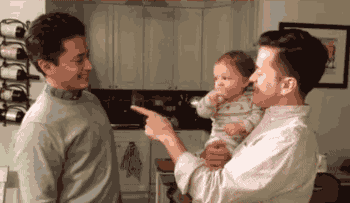 Poor little Reed didn't stand a chance as he reached for both men and called them each "Dada." (Scroll down for the video.)
True story: Parenting will crush you if you don't bring your sense of humor along.
Parents know how mentally and physically exhausting the job can be. It's also a job where many of us spend an inordinate amount of time second-guessing ourselves for the decisions we make.
The immense power of laughter is a great way to relax, boost our immune systems, and relieve stress. Sometimes, we laugh to keep from crying. And other times, we just laugh because our kids are absolutely hilarious.
Judging by the laughter and giggles, it's easy to tell that the twins truly love this little boy — and it's heartwarming to see all three of them enjoying some good times together.
All it takes is a smile for parents to know "you've got this."
The video is going viral — and don't be surprised if this becomes a twin trend.
With almost 34 twins per 1,000 live births in the U.S. today, there are more genetic lookalikes in the U.S. than ever before. Be warned, tiny babies — somewhere there are some adult twins plotting to have some innocent fun at your expense.
Without further ado, here's the video.