Most Shared
At 8, she was a painting prodigy. At 17, she wants to be the next great artist.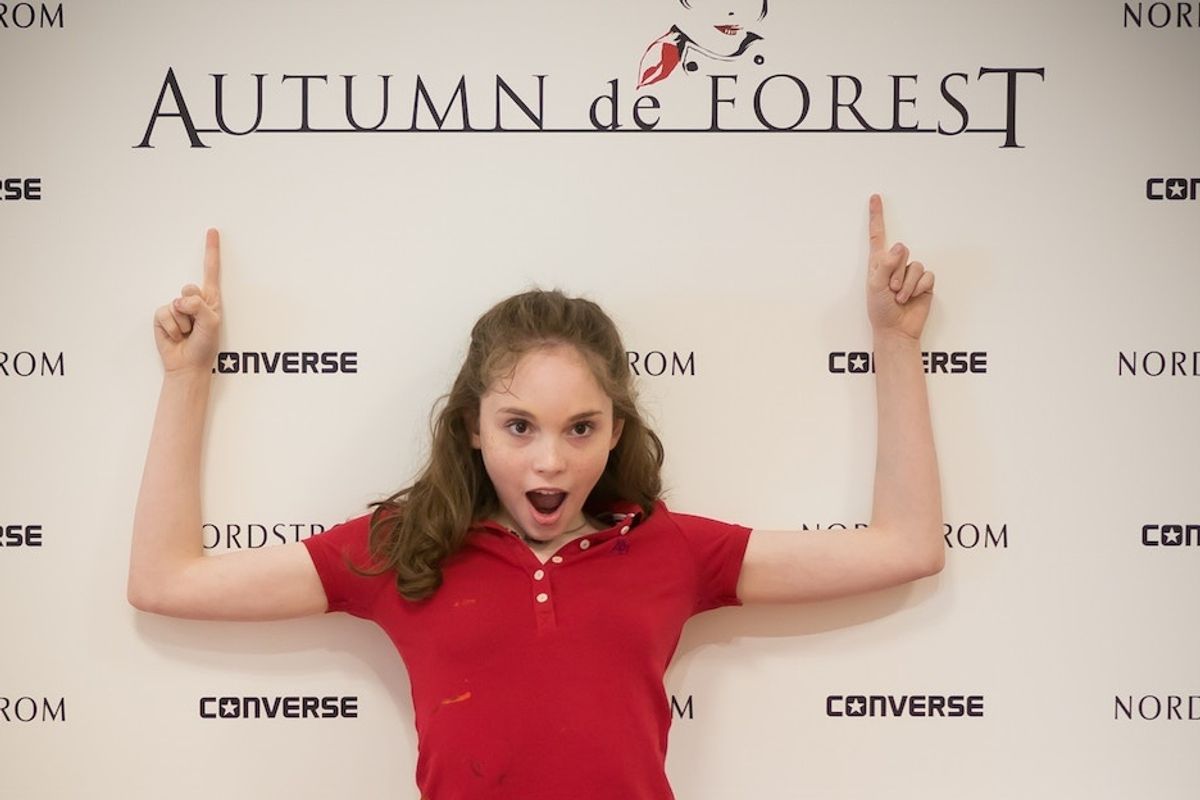 When Autumn de Forest was 5, she picked up a paintbrush for the first time.
---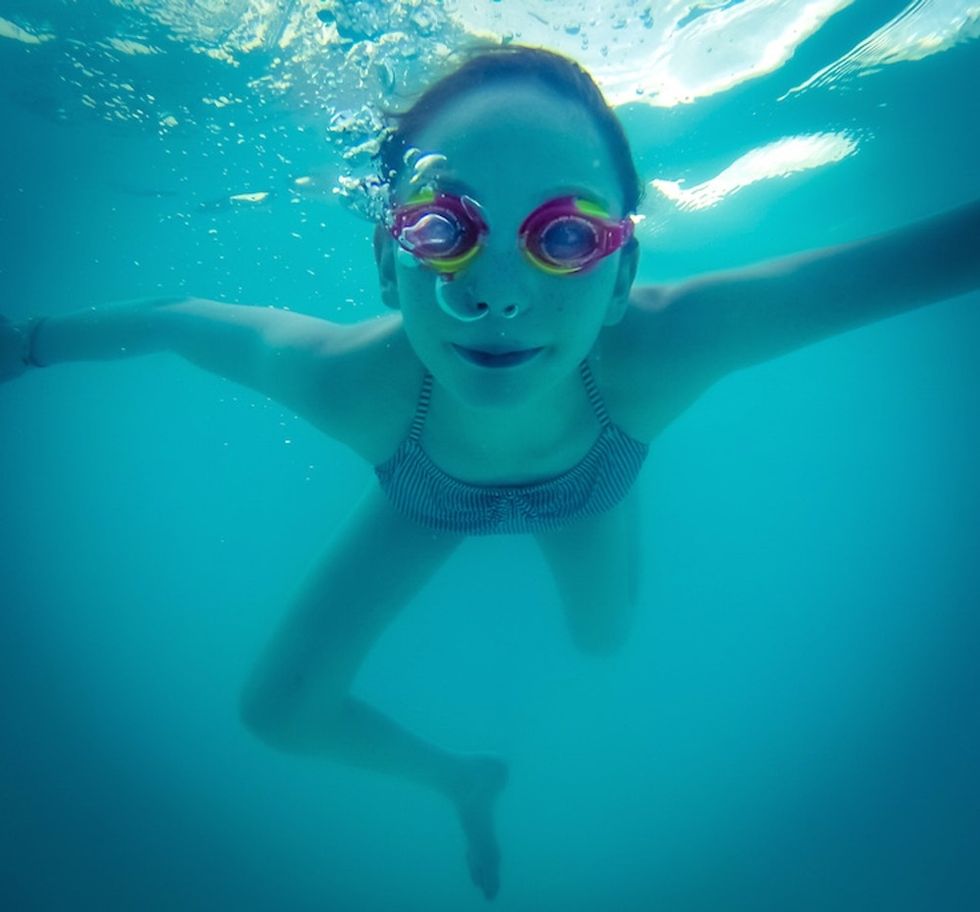 Part kid, part artist.
All photos and images via Autumn de Forest.
It wasn't long before she was ready to show the world what she could do.
The then-6-year-old asked her father if he could get her a booth at a local art-in-the-park program.
"People would come up to the booth, and they would talk to my father, and they'd say, 'This is great!'" she said. "Apparently they thought it was Take Your Daughter to Work Day."
Almost everyone thought the artwork was her father's. And when they found out that tiny Autumn was the artist, people couldn't believe their eyes.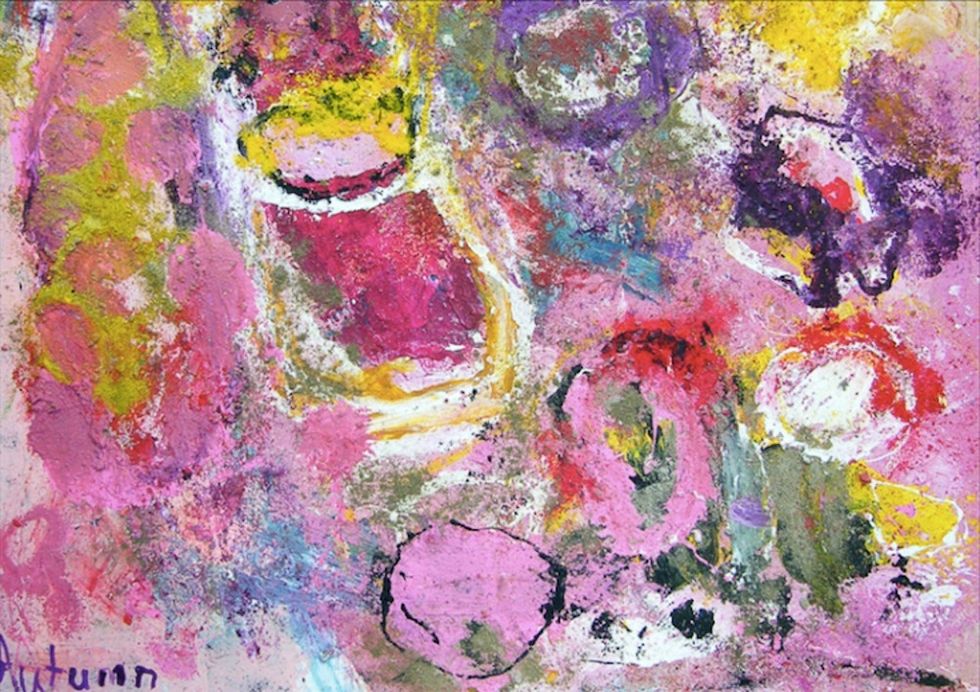 Autumn created this piece when she was just 5 years old.
Soon, Autumn rose to national fame.
When Autumn was 8, she was featured on the Discovery Health Channel. There was a slew of media attention in the years that followed. There was Disney. There was The Today Show. There was Wendy Williams.
She was called a child genius, a prodigy, and an expert painter.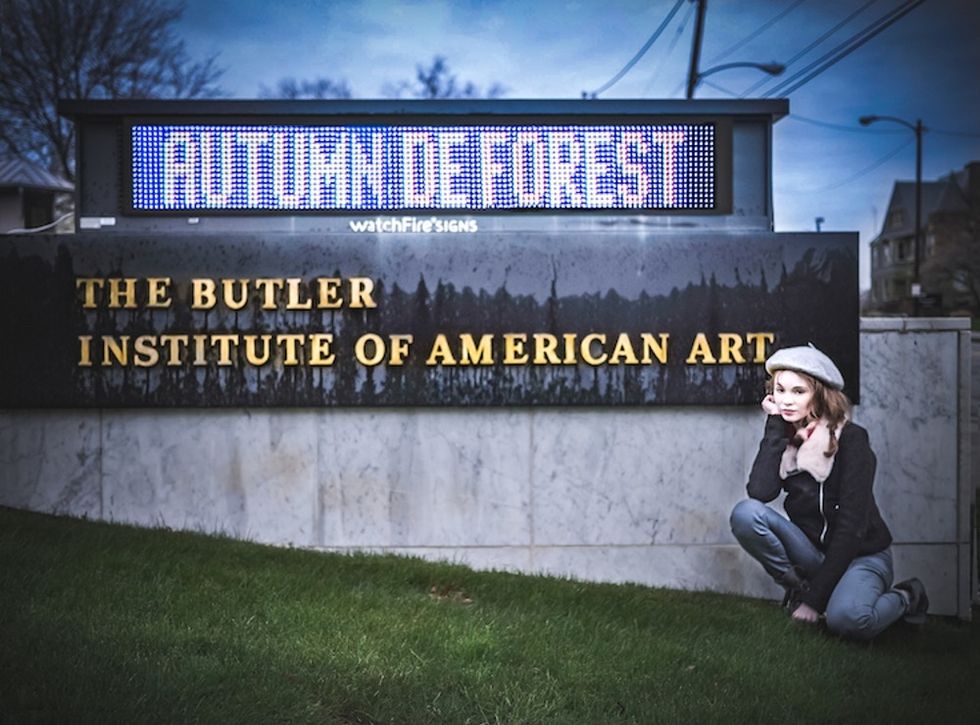 Suddenly, Autumn de Forest was everywhere.
But not everyone was so accepting of the young artist and her work. Some people in the art world had ... questions. Sure, she was good for a kid. But was her art actually good? Others wondered if the whole thing might be an elaborate hoax.
Autumn decided not to listen.
By 14 she developed a startlingly organized daily routine goes far beyond a 9 to 5.
Somehow, as the focus on her age begins to wear off, Autumn's work ethic and art only grow stronger. She said that most days, she'd wake up in her parents' Las Vegas home at 7:30 a.m. After breakfast, she'd break out her supplies for a one- or two-hour painting session.
From there, she dove into her school work. Most brick-and-mortar schools can't accommodate her travel schedule, so she did the majority of her schooling online.
Before dinner, it's back into the studio.
"That session can last much longer, that can be three or four hours when I really get into it," she said. "Then I probably have dinner and go to bed."
The results? They speak for themselves.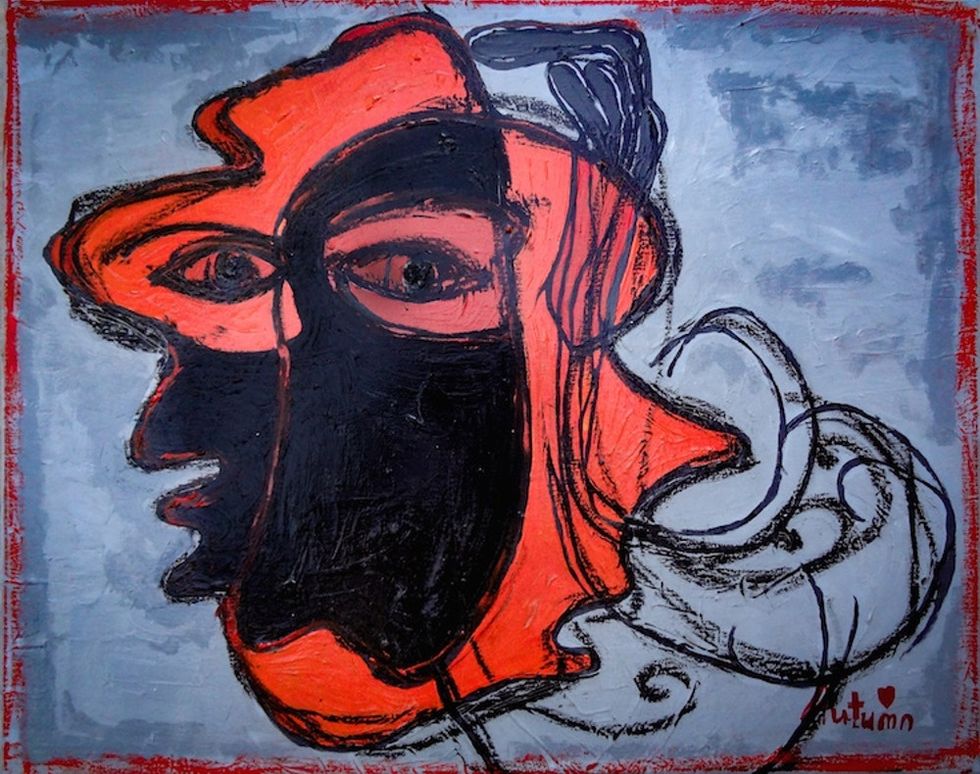 Her work has been displayed in galleries and exhibitions all over the world.
Autumn held a public demonstration before a showing at The Butler Institute of American Art.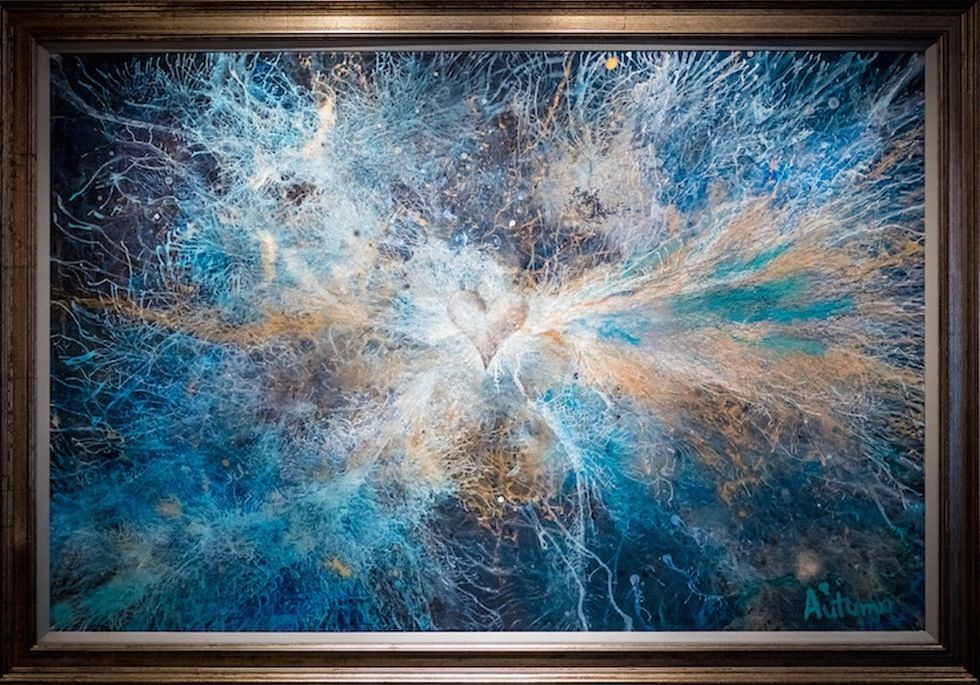 In 2015, Autumn received the International Giuseppe Sciacca Award in Painting and Art.
The award took her to the Vatican for a private showing of her artwork with the pope.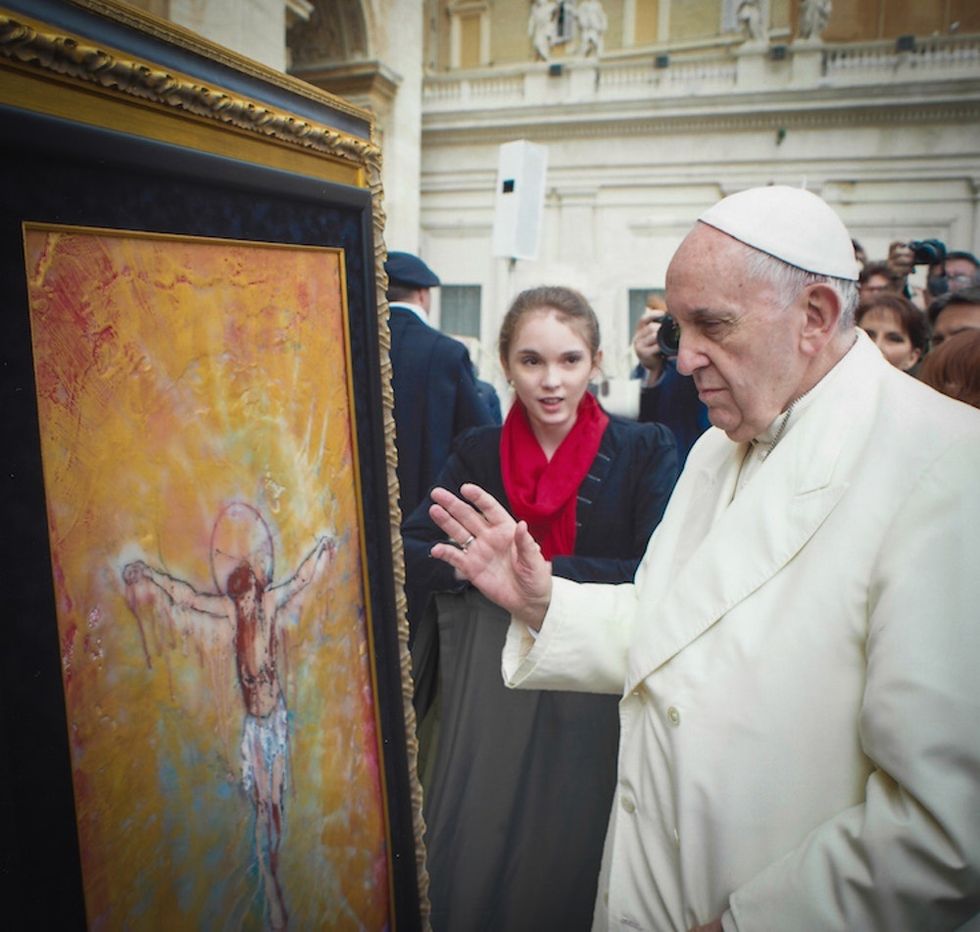 She's also worked with the President's Committee on the Arts and the Humanities, headed up by Michelle Obama.
As part of the program, de Forest traveled to underprivileged schools around the country and led painting workshops.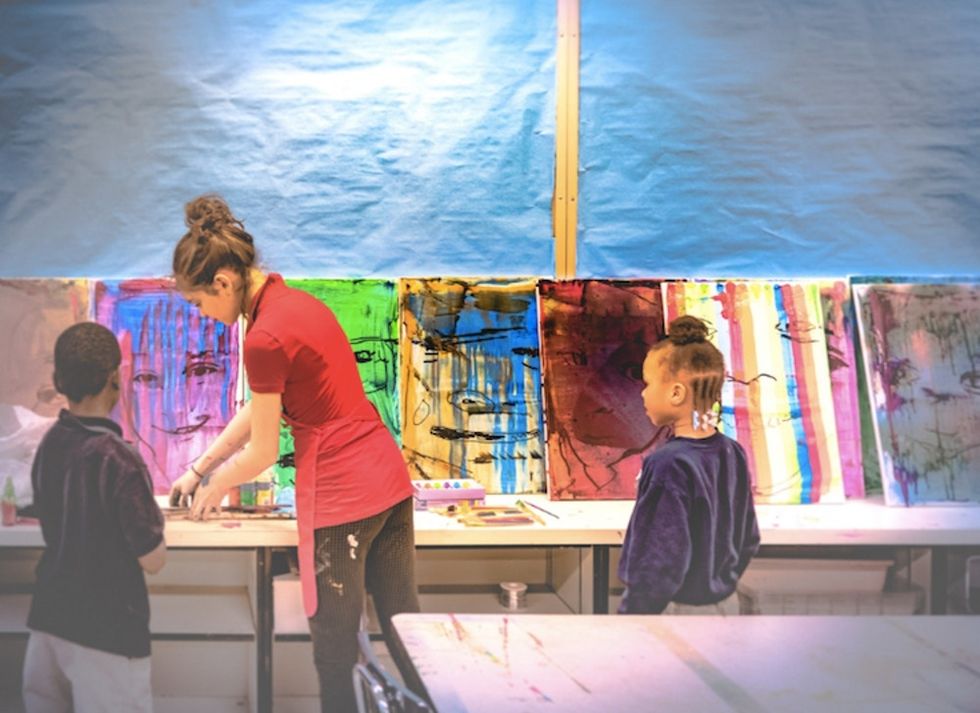 Oh, and if you're looking for some hard numbers to attach to Autumn's talent, she's got those, too.
Her paintings have raked in over $7 million at auctions over the years, much of which has gone directly to charities and disaster relief funds.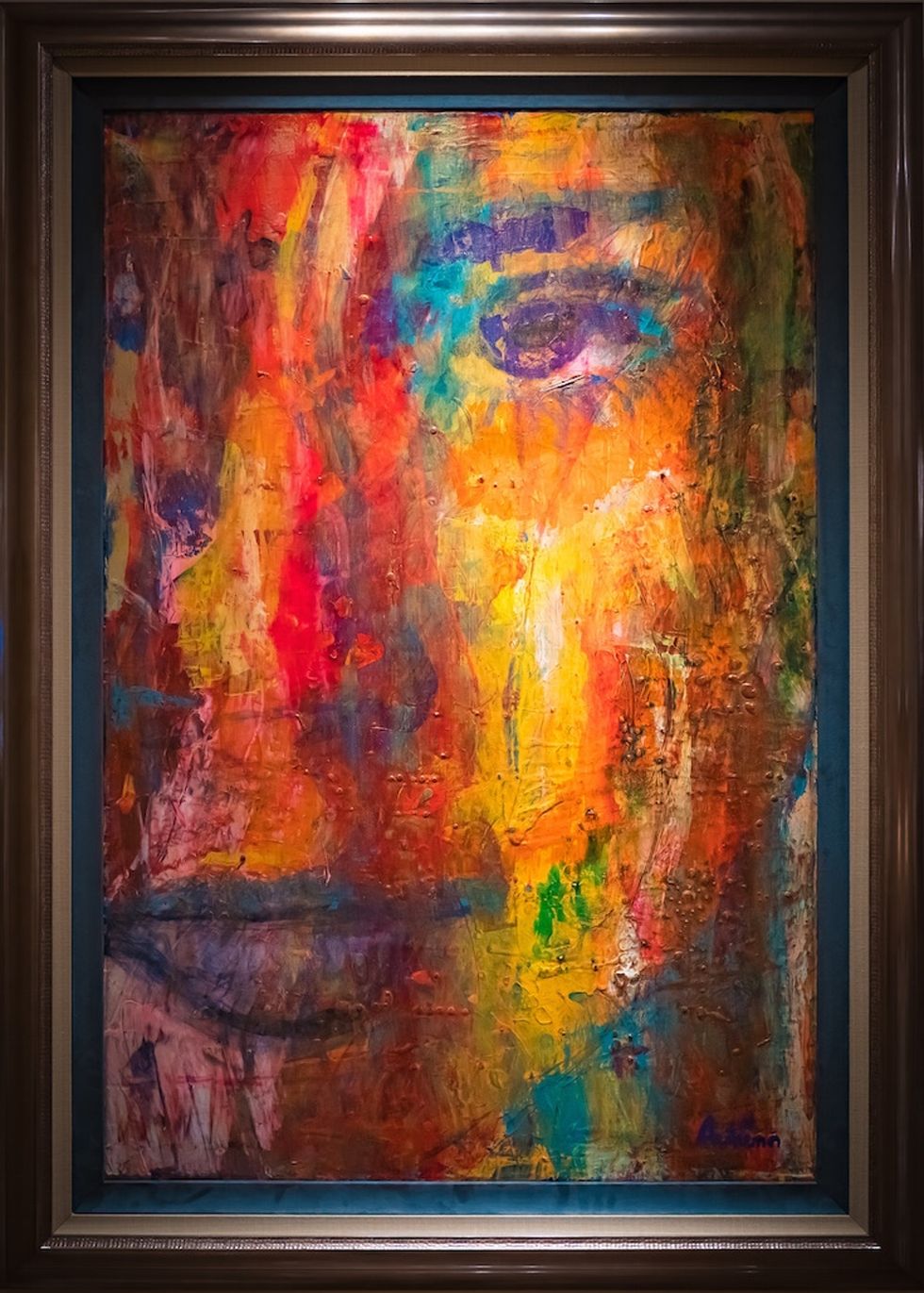 In 2017, the Monthaven Arts and Cultural Center in Hendersonville, Tennessee hosted a major solo exhibition for de Forest titled "Her White Room: The Art of Autumn de Forest."
That same year, de Forest was listed as one of Teen Vogue's "21 Under 21." In her profile she was praised for her talent as well as her commitment to art education.
"In dis­advantaged schools, they consider the arts an extracur­ricular activity," she told Teen Vogue. "It's devastating, as there could be child prodigies in these schools, but they don't know that they have this God-­given gift because they're not given the opportunity because there's nearly no art programs in schools."
In 2018, de Forest was featured in the music video for the song "Youth" by best-selling recording artists Shawn Mendes and Khalid. The video highlights exceptional young people working to change the world, including de Forest, Emma González, and Elias and Zion Phoenix.
The video has over 17 million plays on YouTube.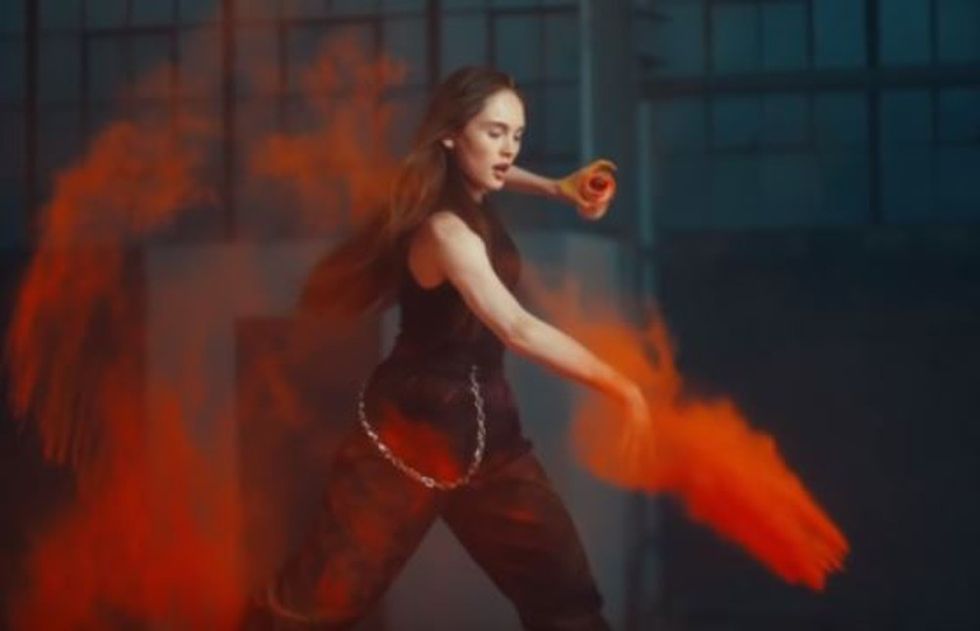 Autumn de Forest on Instagram: "@aussiehairusa #purplelining"
Last summer she painted a beautiful mural called "The Purple Lining" at Miami's famed Wynwood Walls that seamlessly incorporated a tree growing behind the wall.
Autumn de Forest on Instagram: "So happy to be apart of @dickiesgirlofficial #independentmaker campaign! @jordankelseyknight @4am_gallery"
She says it's about "having the courage and the freedom to express yourself in whatever outlet you are the most passionate about." Proceeds from a pop-up shop at the mural went to her recently-created foundation.
The Autumn de Forest Foundation, helps her keep track of the kids she's met throughout the years and to continue to help them with their art careers. A portion of the foundation's money goes to a 529 account set up for the students while 10% goes to them directly.
"A lot of these kids that I work with, they're not very old, they're in second grade, third grade, fourth grade. Maybe in 10 years, they may only have four or five thousand dollars but that could be the difference between them going to college or not," Autumn told Teen Vogue.
Autumn's incredible rise in the art world is an astonishing feat for someone who's still in her teens. But that accomplishment is easily matched by her generosity and commitment to helping develop tomorrow's prodigies as well.
For more information, visit the Autumn de Forest Foundation.
This article was originally written by Evan Porter in 2016 and updated by Tod Perry in 2019.
Share image: Autumn de Forest.