popular
Indiana principal had the perfect solution for child skipping class because of bad haircut
Mr. Smith knew just what to do.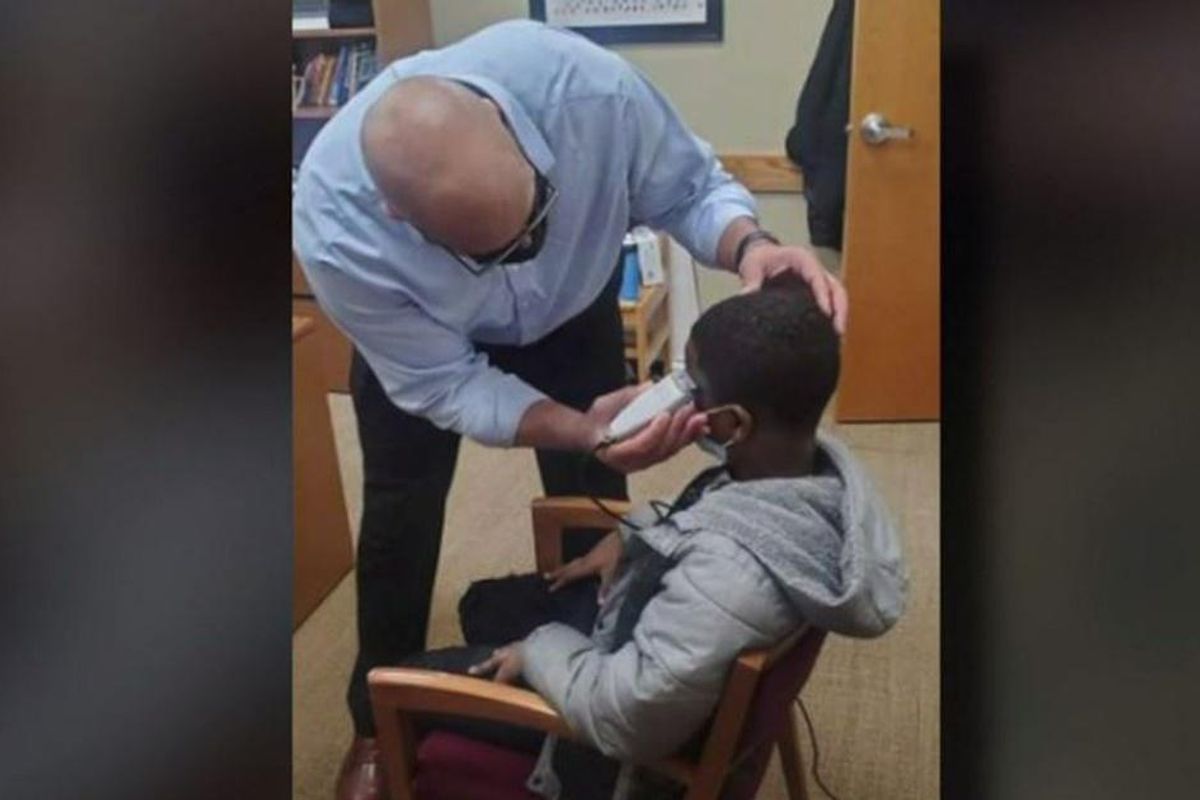 via Lewis Speaks Sr. / Facebook
Middle school has to be the most insecure time in a person's life. Kids in their early teens are incredibly cruel and will make fun of each other for not having the right shoes, listening to the right music, or having the right hairstyle.

As if the social pressure wasn't enough, a child that age has to deal with the intensely awkward psychological and biological changes of puberty at the same time.
Jason Smith, the principal of Stonybrook Intermediate and Middle School in Warren Township, Indiana, had a young student sent to his office recently, and his ability to understand his feelings made all the difference.
---
The child was sent to the office for refusing to remove his hat in class. "So, I sat down with him and asked him why, what was going on," Smith told WRTV. "He said he just got his haircut, he didn't like the way it looked, and he thought his hairline look a little funny."
Having a haircut that's a little off can be like waving a red flag at middle school bullies. So, Smith decided to fix the situation by offering the child a haircut.
"I've been cutting hair most of my life. I played college basketball and I cut my teammates' hair before games and I've been cutting my son's hair for 17 years so I had professional clippers and edgers at home, so I said, 'If I go home and get my clippers and line you up, will you go back to class,' and he said, 'Yeah, I will,'" Smith said.
A photo of the cut was posted to Facebook where it's been seen over 21,000 times.
After Smith fixed the child's hairline, the student kept up his end of the bargain and returned to class.
"You know that age is a time for peer acceptance. It's huge. And So a young man, especially an African-American young man the barbershop is a big deal in the community. Looking good a representing and presenting yourself is huge for kids," Smith said.
A few days later, Smith posted a photo on Facebook of some memorable cuts he's given in the past. "Who knew a skill that helped me survive in college would be useful 20 years later?" he captioned the post.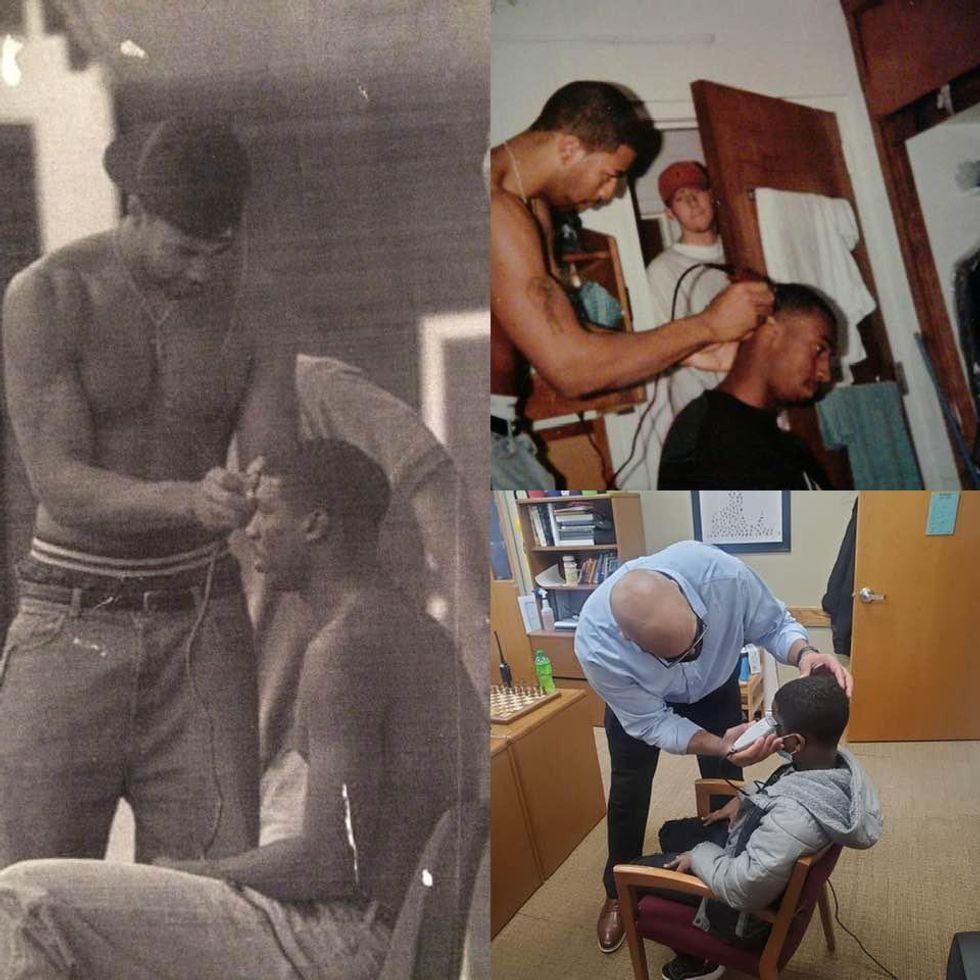 via Jason Smith / Facebook
Smith saw the situation as a way to help the child in the moment instead of having to resort to disciplinary actions. From the child's perspective what's worse -- being ridiculed in front of your peers or having a parent get angry?
"We're not disciplining with a hard fist. You could call and have the parent pick up the kid up for defiance. Or you can sit and get to the root of the problem and see what can I do to help you? What do you need right now?" Smith said.

Imagine what the world would be like if more people simply asked each other, "What do you need?"
"He really was not trying to get out of class. He just thought that he would be laughed at. So, we took the time and did what we could to help him," Smith said.
Smith recently posted a quote by professor Brené Brown on Facebook that serves as a great reminder of the practical power of solving problems at the root through compassion and direct action. "Leaders must either invest a reasonable amount of time attending to fears and feelings, or squander an unreasonable amount of time trying to manage ineffective and unproductive behavior."
This article originally appeared on 02.25.21