More
A Scottish guy got wasted and passed out in the wrong house. The residents were awesome about it.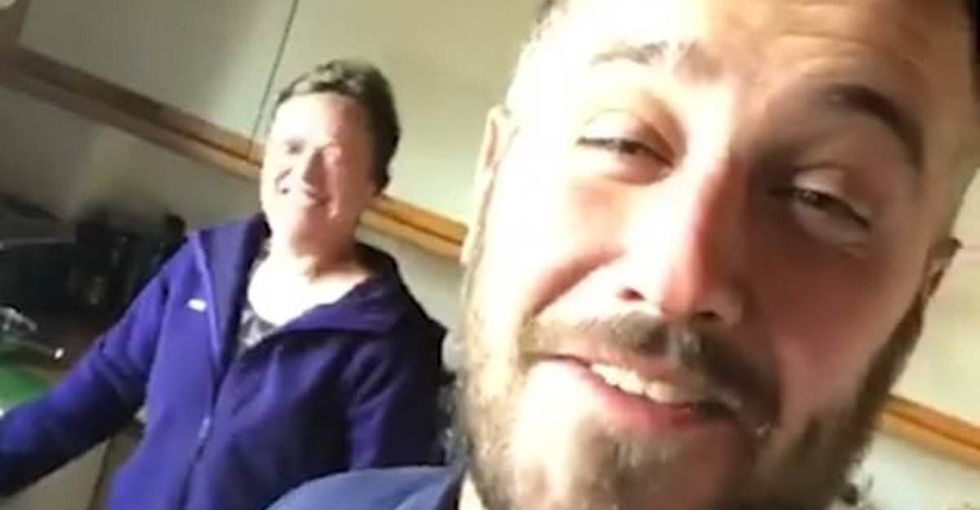 Comedian Jim Jefferies put it best when he said, "If you don't drink then all of your stories suck and end with, 'and then i got home…'"
A hungover Scotsman is going viral for telling a story about how he didn't make it home after a night of drinking and it's hilarious.
A video shared on the Blantyre Telegraph's Facebook page shows an unidentified Scottish man in hysterics, smoking a cigarette while eating a cup of instant noodles, and recounting what happened after he woke up in the wrong house.
---
According to his story, the man was at a party and attempted to get in a taxi, but the vehicle took off without him. So he went back to the house party, grabbed a blanket, curled up and went to sleep.
The problem was that he went into the wrong house.
"A couple woke me up going 'who are you?' I'm like: 'what are you talking about? I was here at the party last night.' And he went: 'Trust me man there was no party here last night'"
The couple also discovered the man had attempted to make a cup of instant noodles, but failed before passing out. "'I must have been making myself noodles," the man hazily recounted.
"Thank god this woman is from Glasgow," the man said. "She was like: 'Aye we're welcoming.' Got a cup of tea and a fag!" (In the U.K., the word "fag" means cigarette.)
Obviously, getting so wasted that you break into a stranger's house, cook a meal, and then pass out on their couch means you should reevaluate your life.
But it's cool to see there's some people in this world who are cool enough not to call the cops on you for having a hard night out.