More
A pregnant woman was jailed for refusing to make her kids take a paternity test. Now she's fighting back.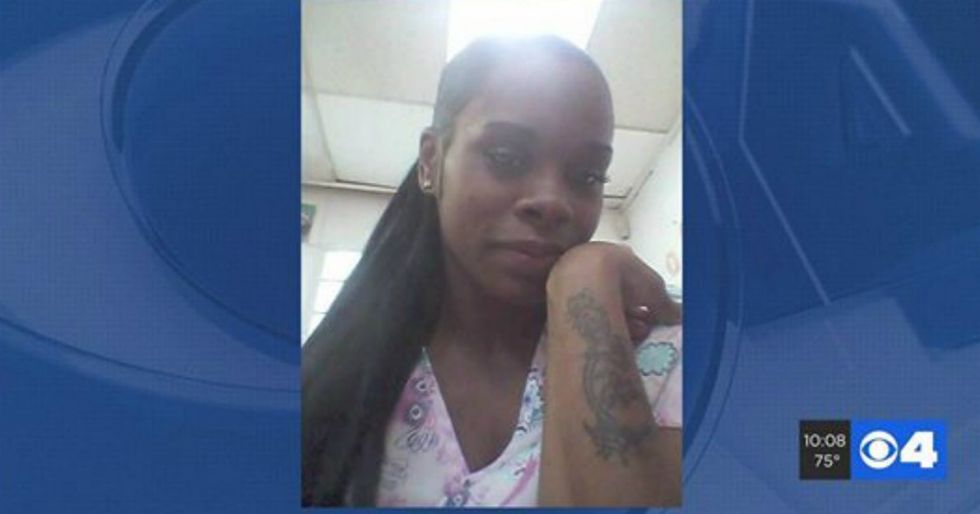 It's hard to believe that a pregnant woman who hasn't been accused of a crime could be held in jail for over a month, but here we are.
This world is full of all kind of wrongs that need to be righted. When Adrianna Thurman refused to submit her two children to a paternity test requested by her ex-boyfriend Erwin Rush, she was held in contempt of the St. Louis Family Court and thrown in the slammer for 39 days.
Because Thurman's case was civil and not criminal, she was held without being charged for a crime, didn't have access to an attorney, and was not eligible for bond.
---
Thurman, who was seven months pregnant at the time, wasn't given access to a doctor until two weeks after she arrived.
She also claims that she wasn't given an extra mattress and blanket, something usually provided to pregnant women. After she was released, she ended up giving birth prematurely. According to Thurman, her labor was a "direct result of the wrongful incarceration."
During the 39 days Thurman was incarcerated, she was separated from her children plus she lost her job and housing.
Also, postnatal testing found she has Stage 4 breast cancer, something that could have been detected earlier had she not been in jail over a paternity test.
And to top it all off, it turned out Rush was not the father of her children, just like Thurman claimed.
Thurman filed a lawsuit, claiming her civil rights were violated. She says she wasn't notified that the Family Court Commissioner ordered a paternity test.
She had told court officials that Erwin's attempts to get apaternity test was so he could stalk and harass her.
"It's scary," Chelsea Merta, her attorney, said. "One minute you're just living your life, taking care of your kids and going to work, and then the next minute police are knocking on your door saying that you're in contempt for something that you didn't even really know was happening, and being locked up for 39 days and losing everything. And having your entire world flipped upside down."
Thurman isn't just seeking damages. She's also seeking change.
"There have been all sorts of things that need to be remedied because of this judicial oversight, police oversight, all of these errors that were made on behalf of a system that's supposed to protect people's interests, not infringe upon them," Merta said.
Thurman wants a judgement on whether or not detaining someone on a civil warrant "without prompt access to the judicial system is unconstitutional."
Thurman's experience doesn't have to be repeated.
"At the end of the day, she is entitled to damages under federal law and state law, with regards to what happened," Merta said. "But then, she's also dedicated to ensuring that this doesn't happen to anyone again."