Family
Sweet video shows dad get emotional after taking his 3-year-old to the dentist
"She's just sitting there…and the water works start coming..."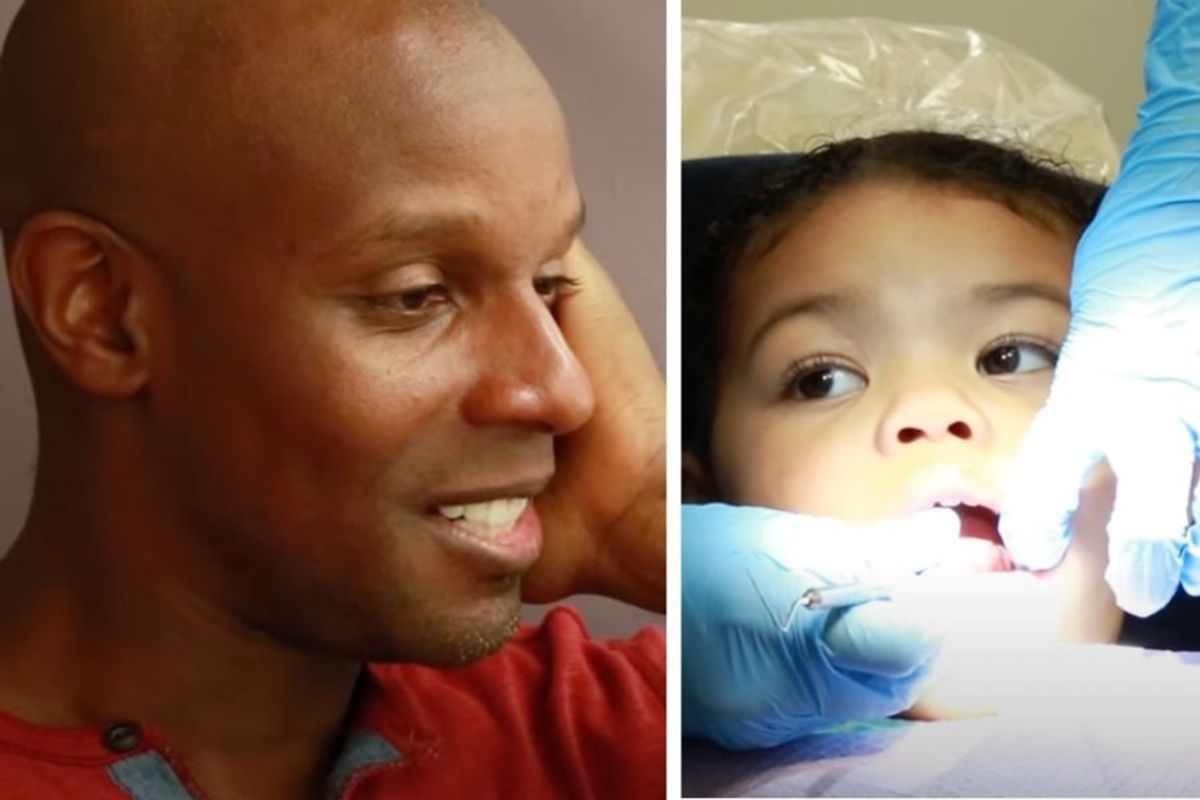 Image pulled from Youtube video.
True
What Dads Do
Parenting can be a little stressful. There's no checklist for how to do it perfectly.
As the father of two young daughters, Doyin Richards has a lot of experience in that department. Like most parents, he hopes he's doing it right. And like most parents, he has a little voice in his head that sometimes makes him second-guess his choices.
What if he's doing it wrong?
---
On his 3-year-old daughter's first trip to the dentist, Doyin was pretty worried she would freak out about the treatment. Of course, it turns out that the only person who lost their composure that day was him — when he realized she was totally fine and able to handle things herself.
Which made him realize that despite all his fears, he might actually be OK at this whole dad thing.
Watch Doyin try to hold it together while his daughter is totally chill at the dentist in this episode of "What Dads Do":
This article originally appeared on 08.23.16