More
"Mommy come get him."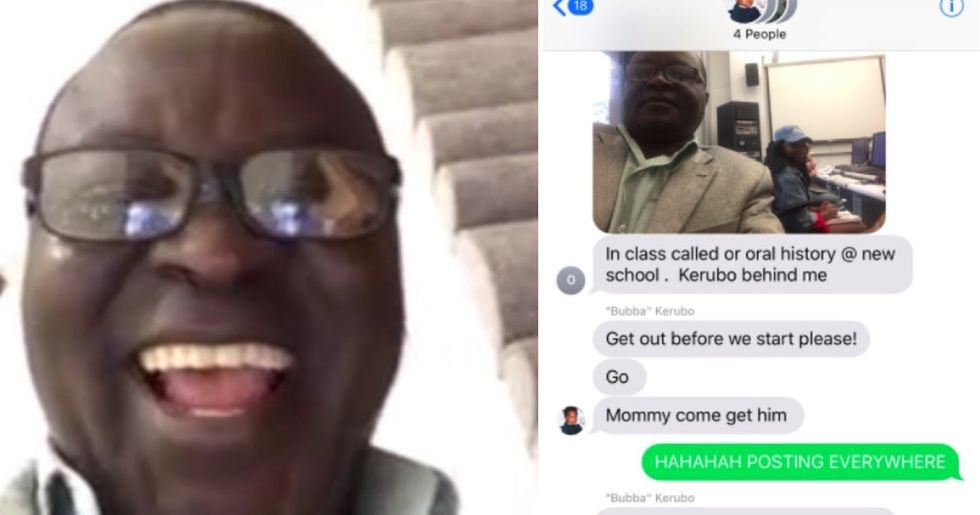 Enock Anassi lives in Houston, but he wasn't home when Hurricane Harvey hit.
He was in New York with his wife helping their daughter, Kerubo, get settled in at graduate school. That's when Harvey made landfall, and the severe flooding that followed made flying back into the Houston area a no-go.
So Enock stayed put. At his daughter's school. And went to class with her.
Enock's son, Omete, posted selfies his dad sent him from where he sat in the back row of class with Kerubo.
---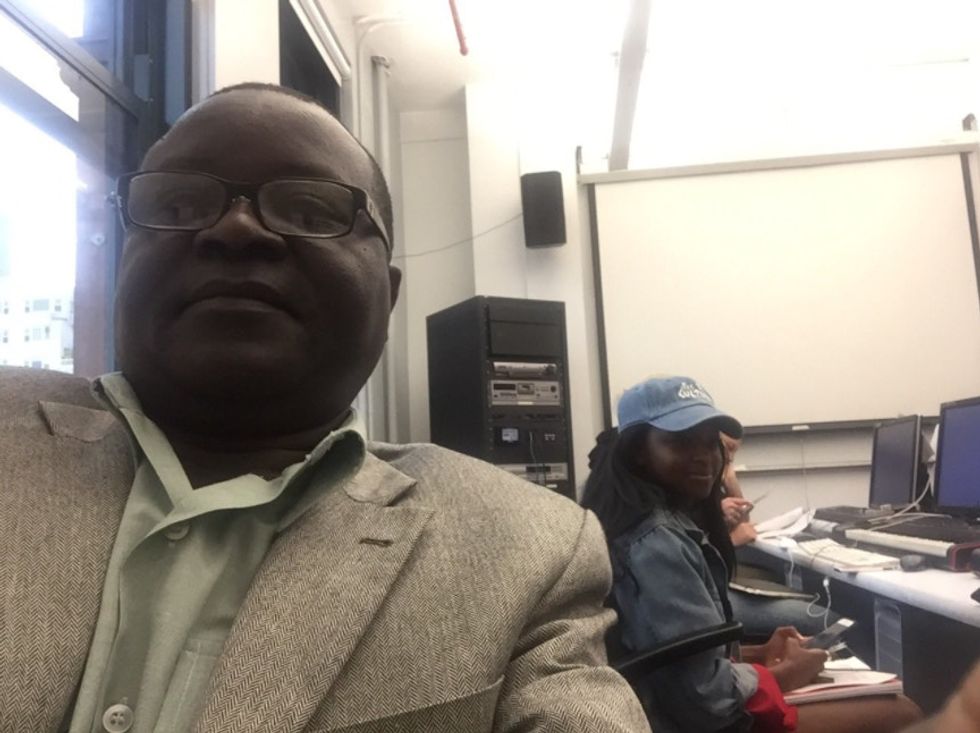 "In class called ... oral history @ new school. Kerubo behind me" Photo via Omete Amassi/Twitter.
Enock even introduced himself to the class, gathered a syllabus, followed along, and quizzed his daughter on the material while the professor lectured.
It was a grand old time ... for Enock. Kerubo, on the other hand, was dying of embarrassment.
"Mommy come get him," she wrote in a frantic group text with her family.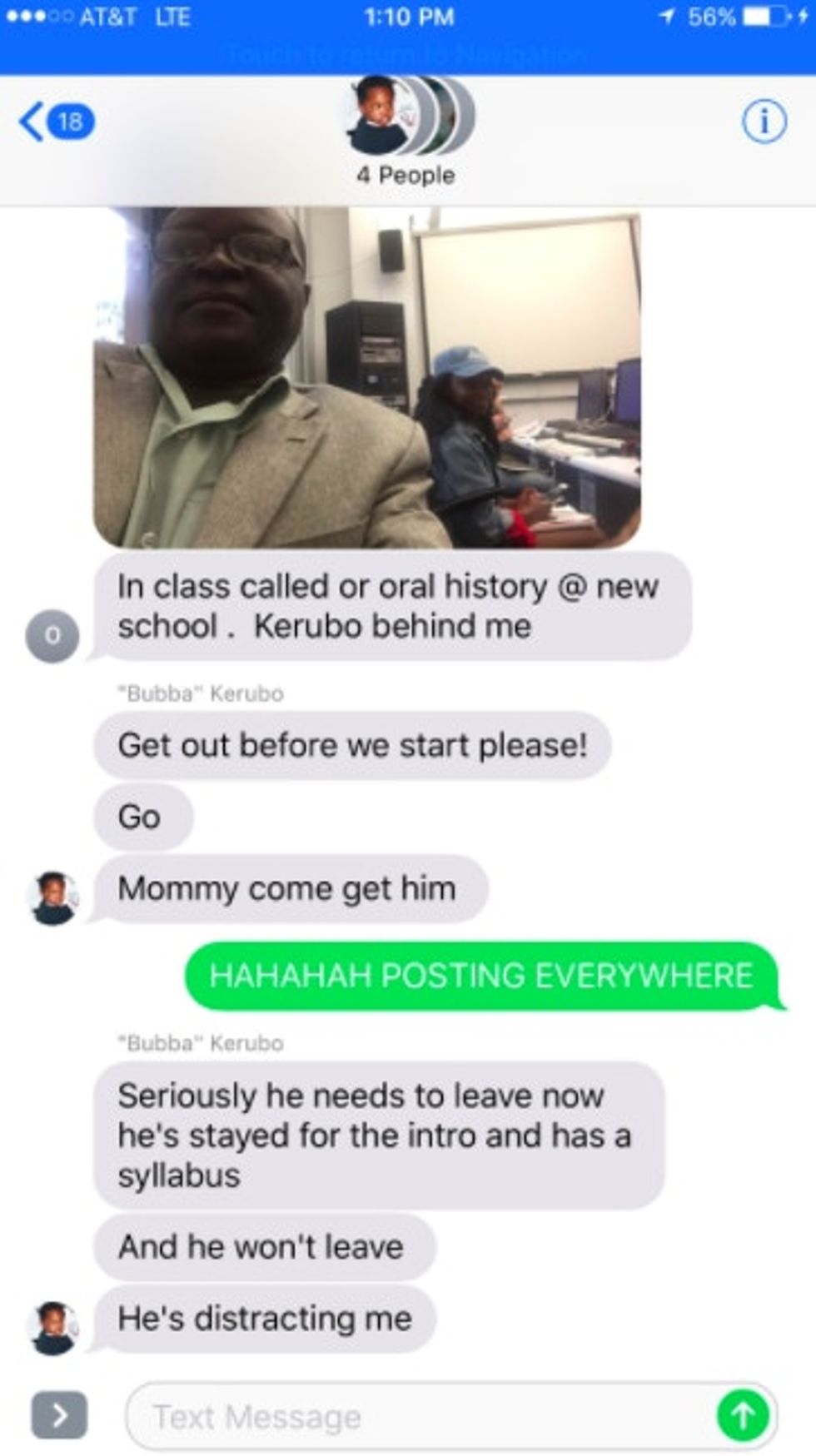 Image via Omete Anassi/Twitter.
I believe this is called cheesin'.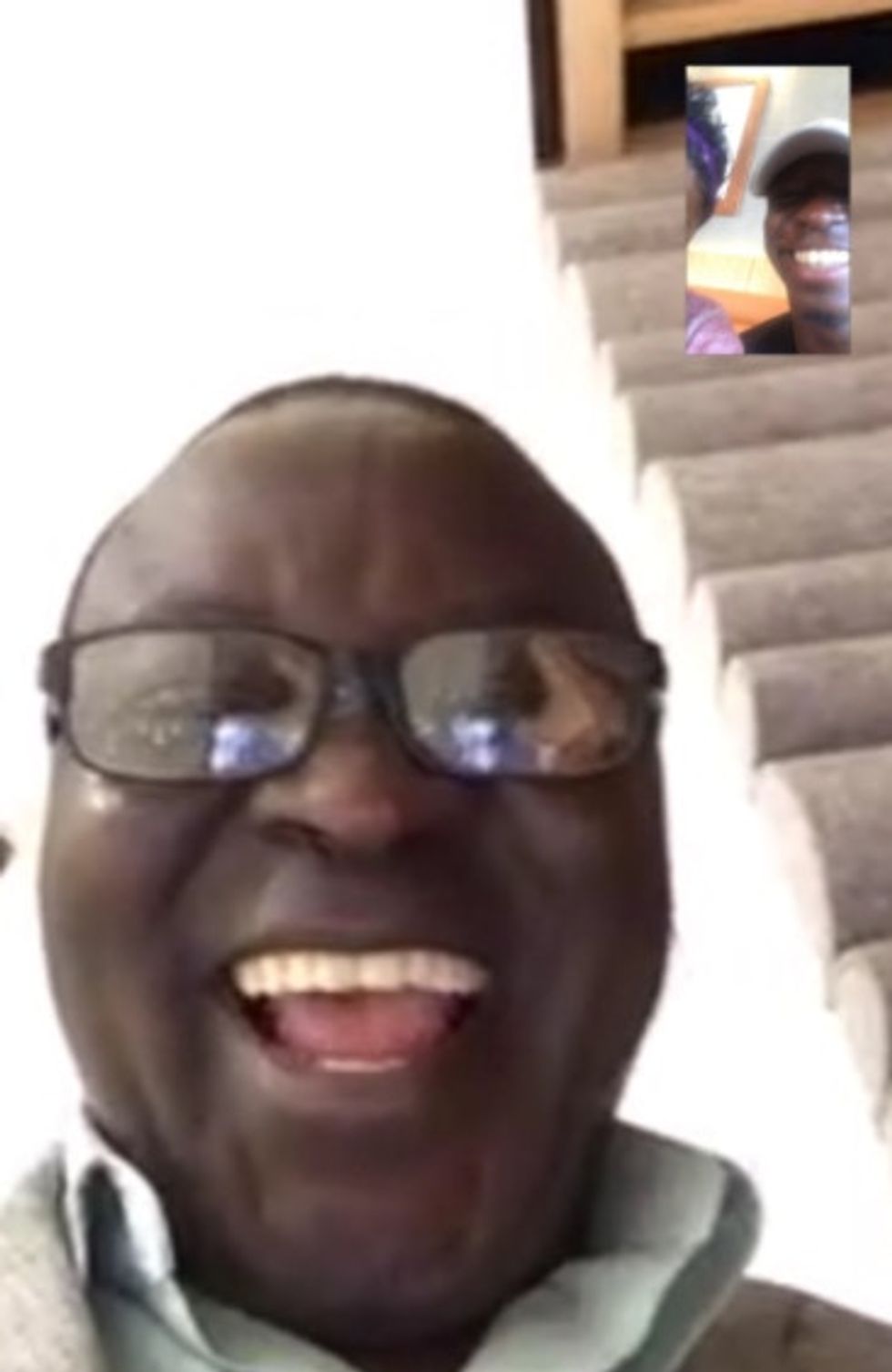 Image via Omete Anassi/Twitter.
Omete's Tweet recapping the saga went viral, with over 45,000 retweets.
My pops can't fly back to Houston cause of the hurricane so he going to grad school with my sister 😂😂 she pissed 😭😭 https://t.co/Avqj7SeGSV

— Many-Faced Met (@Many-Faced Met)1504037924.0
Everyone loves good embarrassing dad content — that much is a given. But in the middle of a crisis, a silly story like this can take on much more meaning.
If you want to keep the good vibes going and help out the people in Houston, there are plenty of ways to do it.