Community
10 things that made us smile this week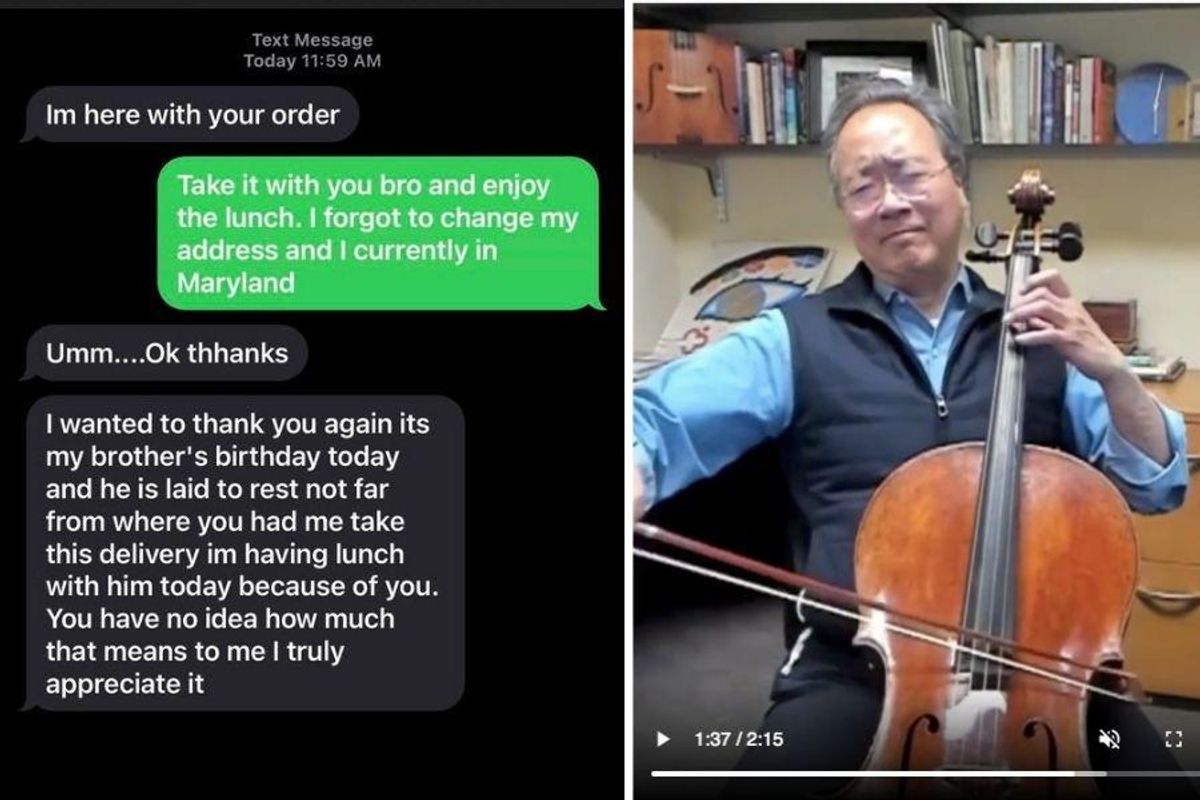 Well, it's been another week on planet Earth and humans are still humaning in all the ways humans human.
As we grapple with an ongoing pandemic, watch war rage on in Ukraine and try to digest the latest climate change report, we feel the heaviness of the world on our hearts. At the same time, we see countless examples of humanity's capacity for caring and compassion, for hope and healing, for joy and delight. We see nations that used to be at war with one another uniting to defend freedom and democracy. We see strangers making connections with one another over their shared humanity and people dedicated to the betterment of the world.
We always have both the dark and the light, the terrible and the beautiful, and we have to choose what we allow to influence us more. Sometimes we have to focus on the problems in order to work on fixing them. And sometimes we have to immerse ourselves in joy in order to reclaim hope and recharge our energies.
---
Here at Upworthy, we're all about highlighting the best of humanity and lifting people's spirits so they can continue overcoming. Sometimes that means sharing awesome people doing awesome things, sometimes it means sharing heartwarming stories of human kindness, and sometimes it means sharing a goofy animal video to make people laugh.
This list of 10 things that made us smile has a little of all of those and more. Hope it brings your heart some much-needed joy.
Soccer crowd offers powerful show of support to Ukrainian player.
Sorry to start with a story that brings as many tears as it does smiles, but that's kind of where we are at the moment. While we can't look away from the horrors happening in war zones in Ukraine or elsewhere, we can look to examples of everyday people uniting in solidarity and support.
A guy forgot to change his address for a Chipotle delivery and it resulted in the best exchange.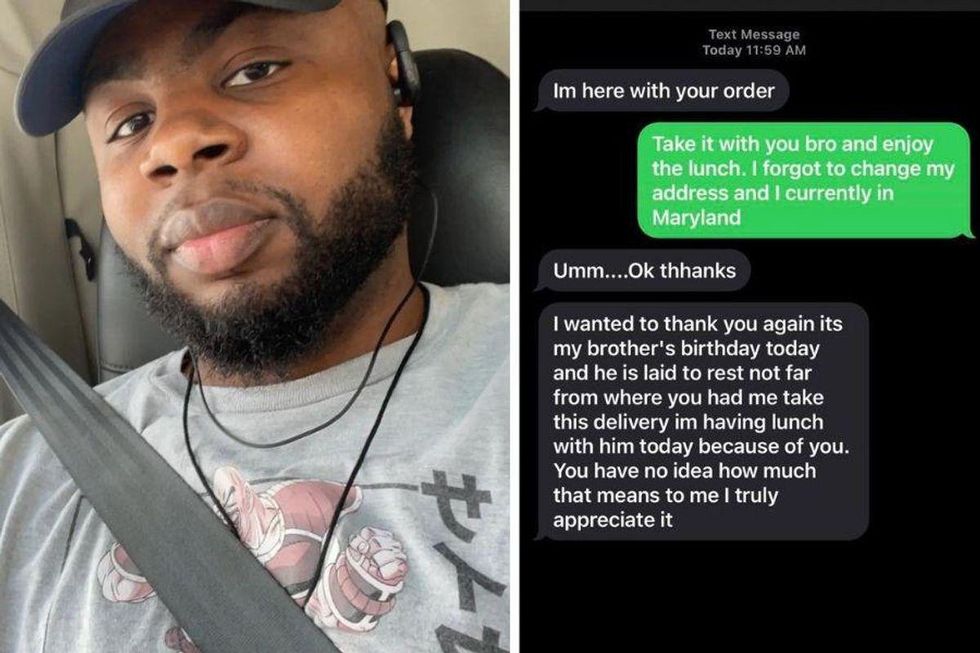 Sha Davis forgot to change his address in the Chipotle app after he'd been traveling, so he told the driver to keep the meal. A text back from the driver created a beautiful moment of human connection. Read the full story here.
This widower and his dog playing. That is all.
I mean, what else is there to say? Just pure happiness.
Speaking of dogs, just for laughs…
Love how the cat just attacks the dog's leg instead of, you know, getting up.
Too wonderfully weird not to share. Humans humaning, I tell you. 
This is it guys. The pinnacle of the internet. We've done it! Pack it up, it's over.pic.twitter.com/EkqHgag0vO

— I'm Jeff \ud83c\udf7b (@I'm Jeff \ud83c\udf7b) 1646247481
Nothing. I've got nothing. But definitely going to share this with everyone I know.
Toddler with "uncombable hair syndrome" has won over the internet.
Seriously, it's a real syndrome. Super rare and clearly unrivaled in the never-heard-of-that-but-wow realm. Read the full story here.
Little girl does the best Viola Davis impression, even wowing Viola Davis.
It's all great, but the purse over her shoulder and look at the end, mimicking the famous meme, did me in. Read the full story here.
Yo-Yo Ma doing his thing where he makes us cry and be happy at the same time.
He always does this when we most need it, and we love him for it every time.
If a panda somersaulting doesn't make you smile, I don't know what to tell you.
Wondering how does this species survive in the wild..pic.twitter.com/p64xFrh08b

— Buitengebieden (@Buitengebieden) 1645987983
Seriously, how do these magnificent, goofy creatures survive in the wild? (I actually looked into that. Read the full story here.)
How about a panda bear swinging? That's gotta do it. 
February 28, 2022
Hopefully this roundup of delights brought a smile to your face, even if just for a little while.
As we all strive to find balance, let's remember that joy is healing and laughter is something we can all share. Take care of each other and come back next week for another roundup!