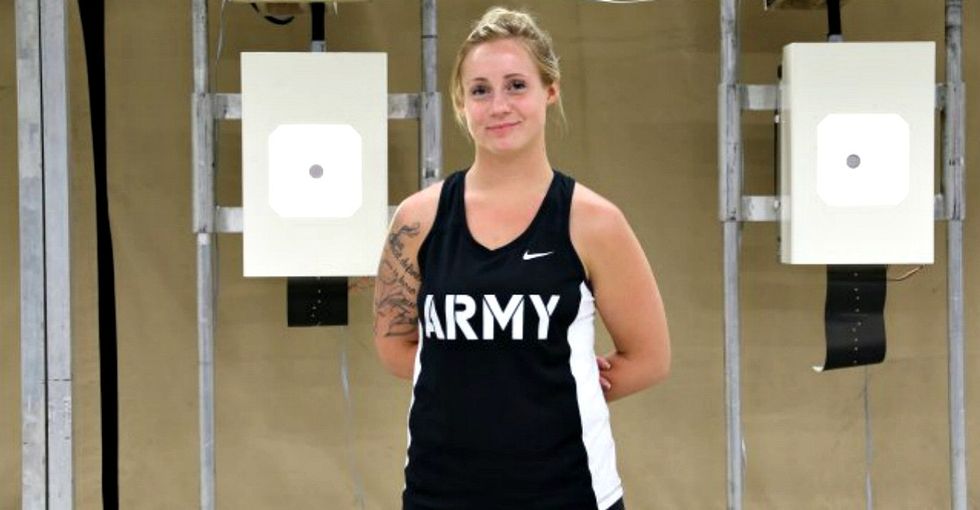 True
DAV
In 2013, Shealynn Casserly was deployed to Afghanistan as a combat medic. Three months later, she went through a life-altering experience.
She was out with engineers doing routine clearance early in the morning. She remembers the sky being a beautiful indigo blue as it was just starting to get light and that they were making trivial conversation when their vehicle hit an improvised explosive device (IED). Casserly was thrown 40 feet, so far that the other soldiers had to search for her.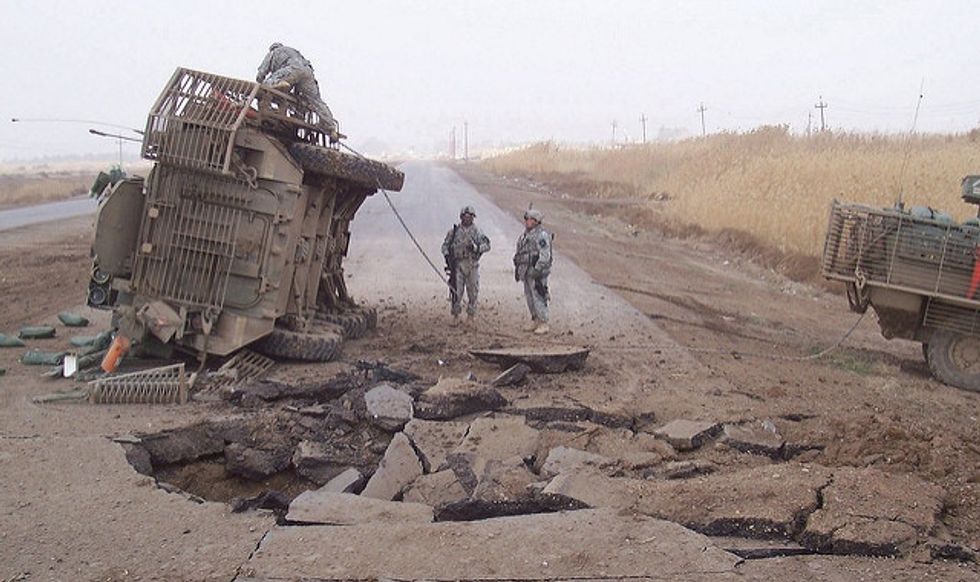 Shealynn in physical therapy. Photo via Shealynn Casserly.
Some days are lower than others, especially if she doesn't get to exercise. She also recognizes that her experience has changed her — mostly for the better.
Casserly felt like she used to come across as a pushover, but thanks to all she's gone through, she's now much more vocal when it comes to her mental and emotional health. And she's actively looking for ways to help other injured vets who might be struggling through their recovery.
"I want to use what's happened to me to benefit other people," she says.
While she says she's not the best at speaking in front of a crowd, Casserly has been able to talk with fellow vets one on one about what they're going through and empathize in a meaningful way.
When emotional pain goes unnoticed it can have detrimental impacts just the same as physical pain. But hopefully, with vets like Casserly telling their stories, more vets who are suffering silently will feel like they, too, can ask for help.