Pop Culture
Behold 'watermelon pizza,' TikTok's latest and weirdest food trend
Suddenly pineapple doesn't feel so controversial.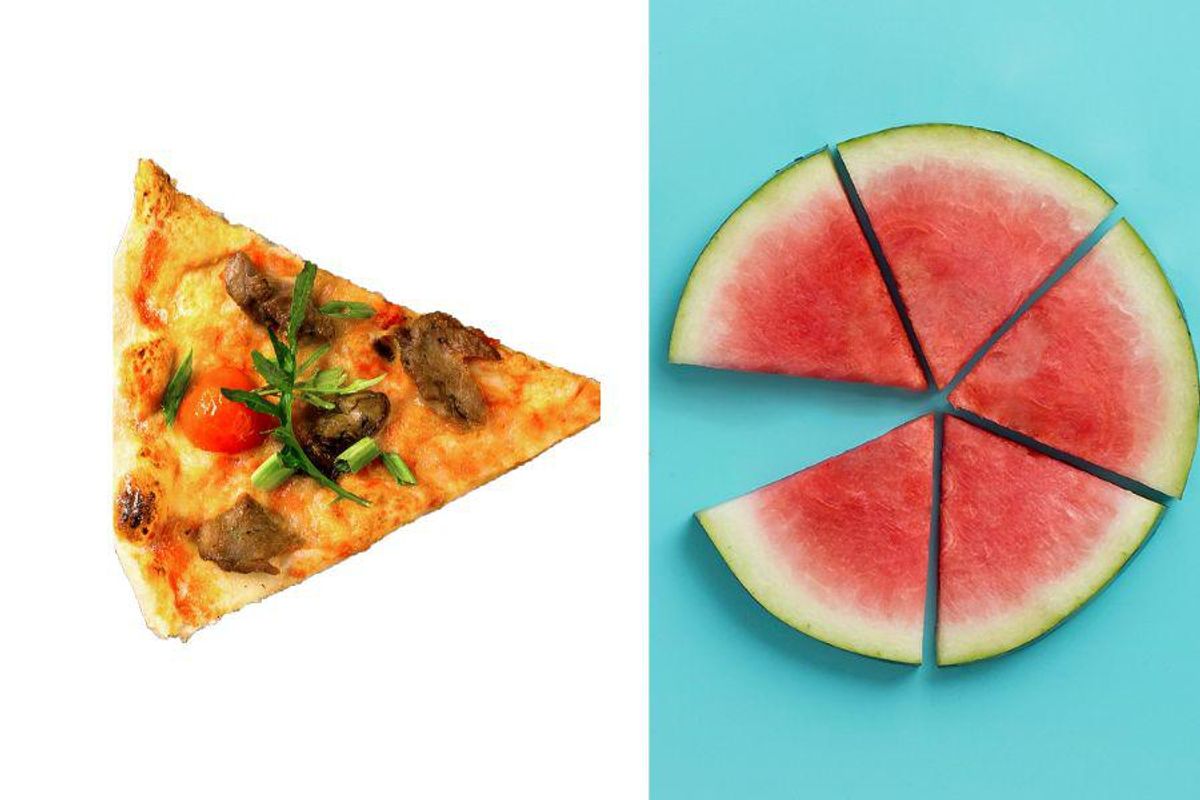 Canva
Just when you think that all flavors of pizza have been created, guess again. A new version has rolled out and it's taking the internet by storm.
Its name? Watermelon pizza. You read that right. Watermelon + pizza. It's a thing.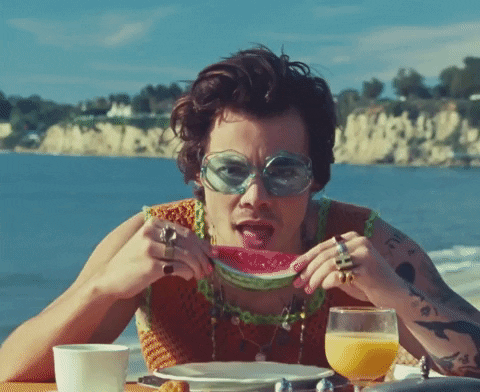 Watermelon Sugar GIF by Harry StylesGiphy
You might be picturing watermelon as the topping in this unique dish—much like its fruity predecessor, the pineapple. But no. As the creator of watermelon pizza, Oliver Paterson, reveals in his now viral TikTok, the juicy fruit actually serves as the crust.
There are a few key details that make this recipe work, as Paterson, known on TikTok as @elburritomonster, explained to Fox News.
---
First, the watermelon has to be grilled on both sides for five minutes prior to toppings, to "remove as much moisture as possible to avoid a soggy mess," according to Paterson.
It's also "vital" to substitute the standard tomato-based sauce with barbecue sauce, as "BBQ is already a tried and tested flavor combination with watermelon." (I for one did not know this to be true, but sweet and tangy is a pretty unbeatable combo.)
However, get just one of these three things wrong and the results are less than fruitful. This was the case for Domino's Pizza in Australia when it tried and hilariously failed to recreate Paterson's recipe in its own TikTok video.
Unsurprisingly, watermelon pizza has sparked a heated culinary debate online. Comments were across the board on this one, ranging between "I'm calling 911" to "I mean… add melted cheese to anything and it would be delicious."
No one seems to agree on the legitimacy of this new flavor combination. Still, watermelon has undoubtedly done the impossible—using it for pizza has put an end to the war on pineapple.
"Suddenly pineapple on pizza isn't so bad," one person admitted in the comments.
Another conceded, "Pineapple on pizza is normal compared to this."
There you have it, folks. Watermelon isn't just for outdoor picnics and a Harry Styles song. Not anymore.
Paterson seems to know a thing or two about creating quirky snack options. His TikTok is an online buffet of unique food creations—in particular, epic burritos.
You name it, and the guy has somehow turned it into a burrito. I'm not kidding.
Like this Scotch egg burrito:
The cooking instructions are sung to Billie Eilish, no less.
As for his watermelon pizza, it might become a passing internet trend, as so many things on TikTok are. Or, it might surpass the Hawaiian, who knows? The only thing to know for sure is that life is about all kinds of experimentation.