Family
This Chinese model is getting publicly shamed for her freckles in a new untouched Zara ad.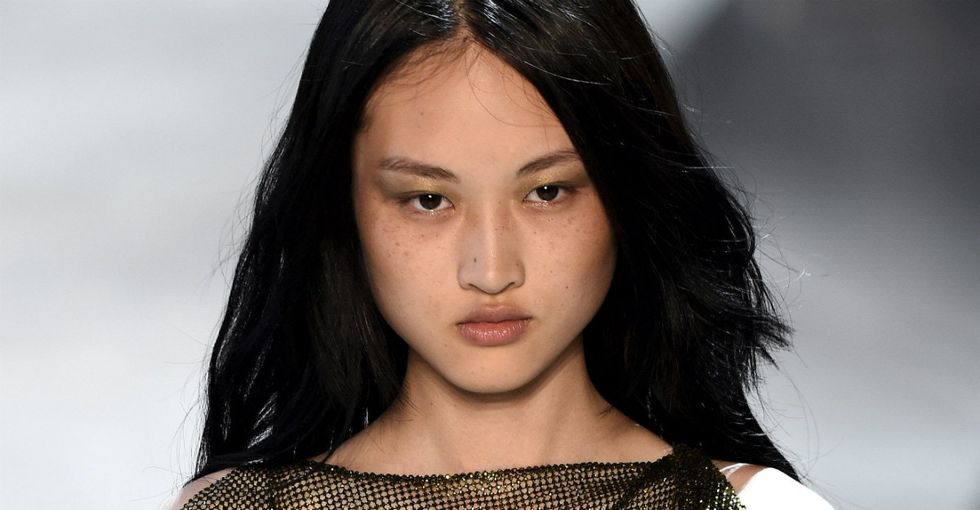 It's becoming more normal for fashion brands to come under fire for retouching their models, but Zara has received backlash for not retouching a women's face in their recent campaign.
A recent makeup ad for Zara features a fresh-faced and freckled Li Jing Wen, who is known professionally as Jing Wen. Now, Zara has been accused of "uglifying China" by presenting the model's natural freckles.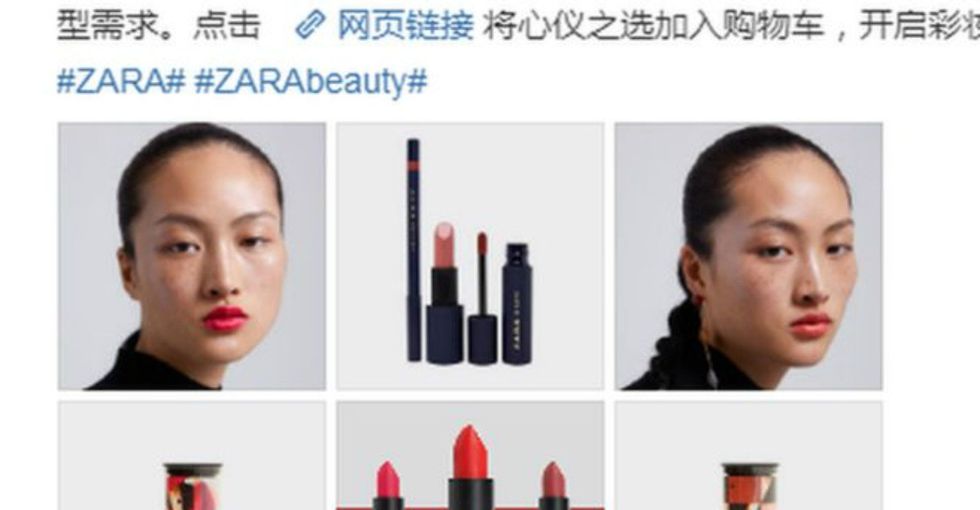 Image via Zara
---
Social media site Weibo saw insults spread with the hashtag "Insult to China."
"After seeing this ad I have decided I will not buy any products from Zara, not because I think the model is ugly, but because you are discriminating Asians' view of beauty," wrote Weibo user Moshiwuchang.
It's rare for Chinese people to have freckles. Instead of finding that Li's looks are unique, some people took her appearance as an affront.
User EvelynYoung_23 wrote, "I'm sorry, we Asian women don't have freckles. Even if we do, it's a small number of people ... You must have tried very hard to find such a model."
But such comments were in the minority.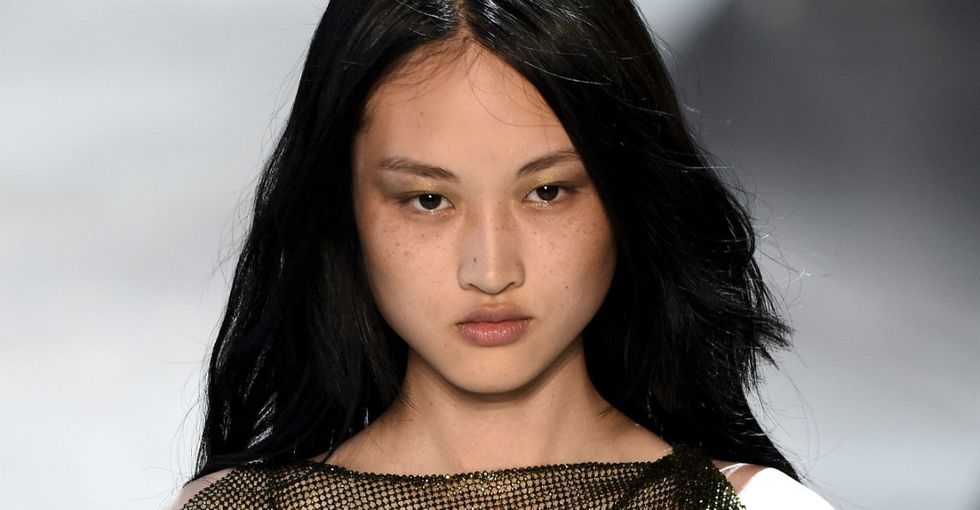 Photo by  BERTRAND GUAY/AFP/Getty Images
Most users came to Li's defense, describing her freckles as rare and beautiful.
One user posted, "I feel it's not the brand discriminating against Asian women, but people discriminating against people with freckles." Weibo user TheChineseModels posted, ""Every person has different understanding of beauty and we don't have to have the same view of aesthetics, but we need to be open with different faces."
Some users applauded Zara's lack of retouching. "Li Jingwen is thousands of times more beautiful than those faces that have been retouched," wrote user saxaK. User Amy_xuhu added, "Please don't live in the filters, isn't it good to be real?"
Zara addressed the controversy, standing by their decision to show Li as she is. "The aesthetics of the Spanish people are different," Zara said in a statement. "Our models are all photographed purely, the pictures aren't changed, and they're not modified. "Zara made no attempt to "uglify" their model. "She has always looked like this, her face has not been photoshopped, she was photographed naturally," said Zara.
Li has modeled for brands such as Prada, Calvin Klein, Chanel, H&M, and Tommy Hilfiger. She has also graced Vogue's cover in Italy andChina. Li grew up disliking her freckles. The model told Vogue in 2016, "When I was little, I really hated them because normally Asian people don't have them,' said Li. "In high school, I always tried to cover them, but now it's ok. I like them, and that's enough."
Chinese daily GlobalTimes called Li's freckles "iconic," and we would have to agree. There is beauty in imperfection. It's great that Zara chose to present a model as she is, rather than retouching her to fit beauty standards.