If nothing changes, southern Spain will be a desert by 2100.
If you're headed to the beach in southern Spain, this probably isn't what you're envisioning: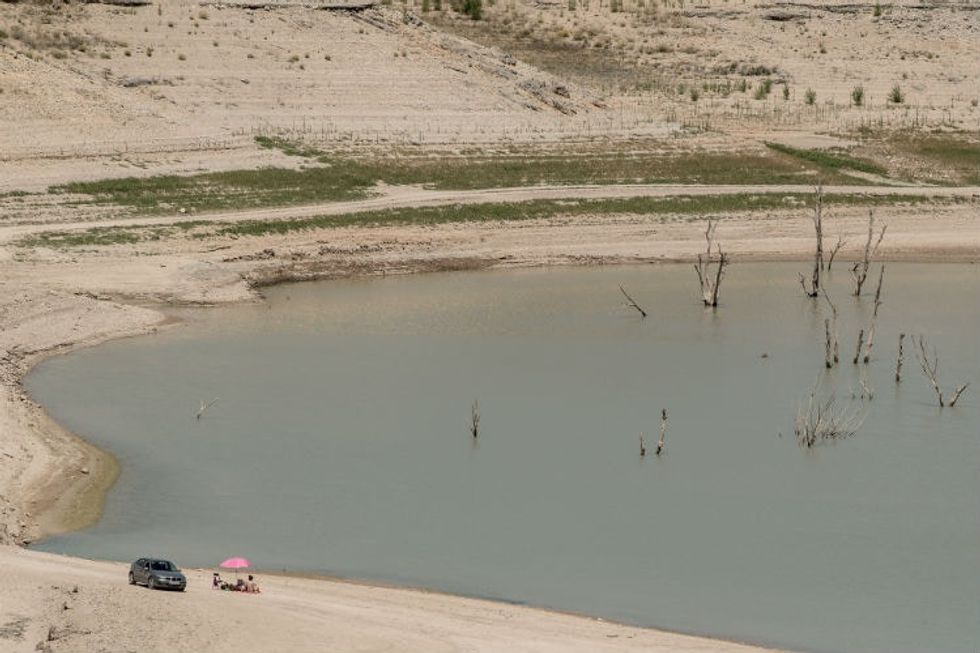 Photo by David Ramos/Getty Images.
In July, this duo was spotted sunbathing at the Entrepenas reservoir in Duron, the second largest reservoir in Spain.
And the pics really are worth a thousand words.
Heroes