Science
10 of our absolute favorite photos from National Geographic's Pictures of the Year 2022 issue
These are the best photos from more than 2.2 million taken for Nat Geo this year.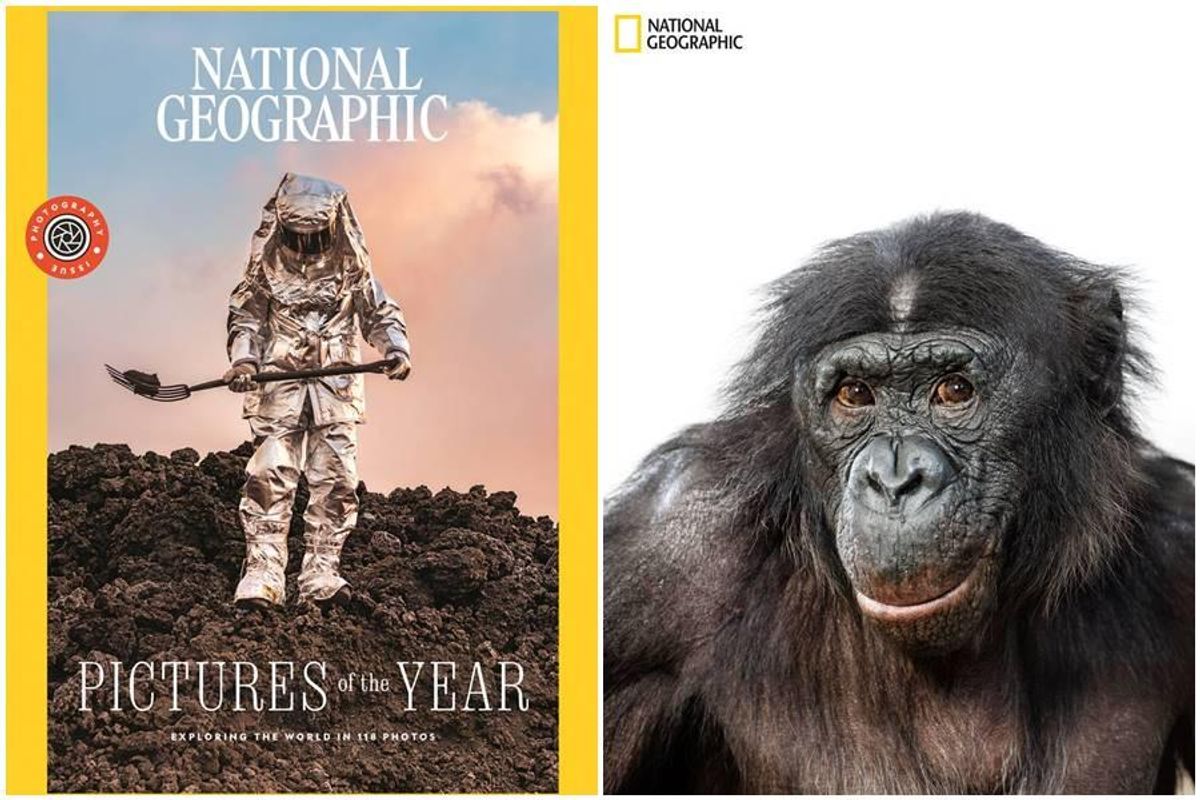 via National Geographic
The editors at National Geographic had the impossible task of choosing the best photos taken for the magazine in 2022 for its Pictures of the Year issue. Why? Because this year, 132 photographers were sent on assignment in 60 countries and 2,238,899 images were filed.

But the editors were able to pare them down to 36 images that offer breathtaking glimpses of our shared human journey and remind us of the incredible planet we all share.
"The photos selected for 'Pictures of the Year' stop us in our tracks and make us pay attention to stories that need to be told," Whitney Johnson Latorre, VP of visuals and immersive experiences for National Geographic Media, said in a statement. "Each image reveals a portrait of life in motion, encouraging us all to see the world around us in new and unprecedented ways; that is the power of visual storytelling."
---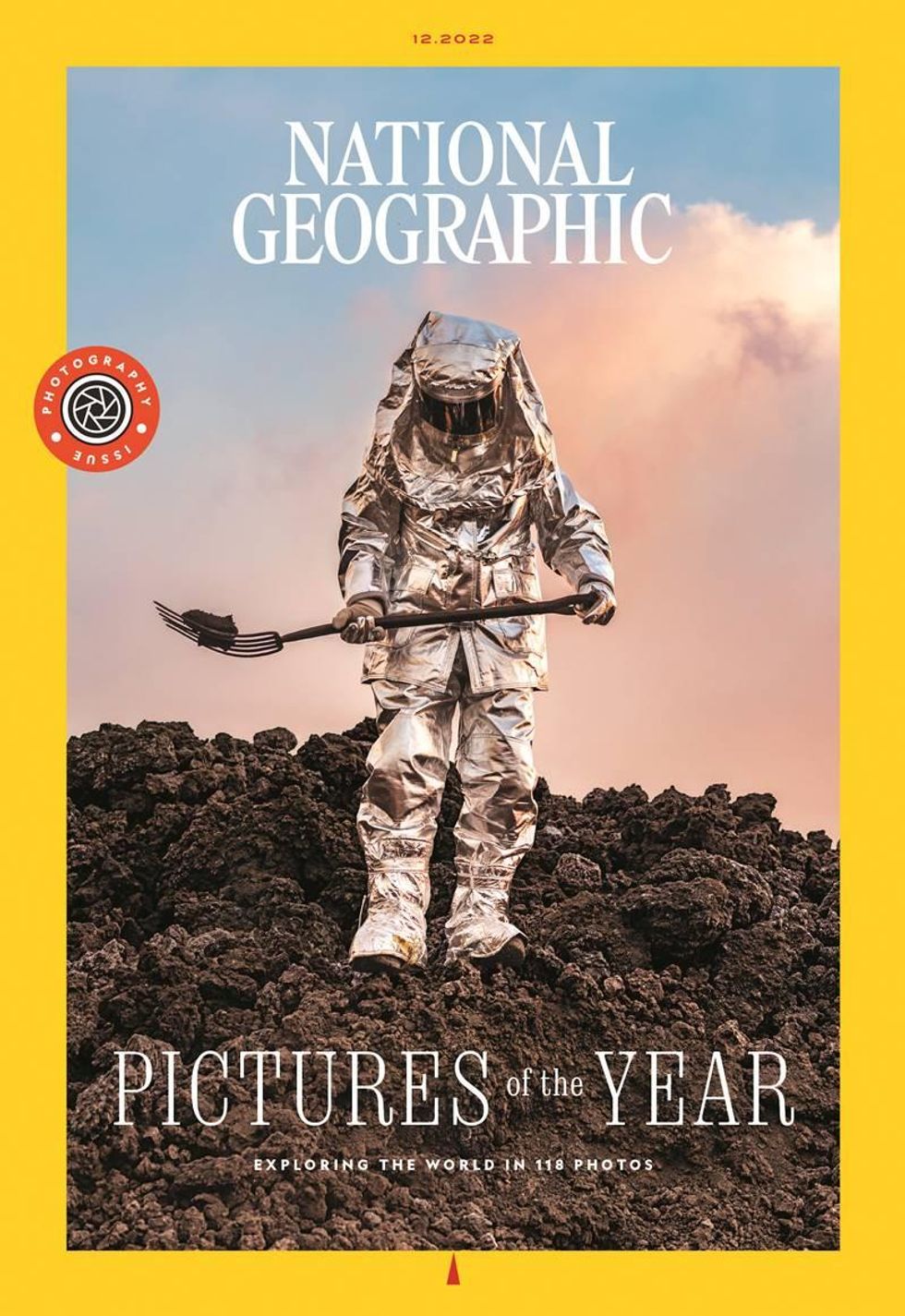 via National Geographic
"I love that Nat Geo's 'Pictures of the Year 2022' isn't merely capturing the news highlights of the year; we're showcasing the powerful stories of the year that our photographers around the globe have had their lens on," noted National Geographic Editor-in-Chief Nathan Lump. "As a result, the collection captures novelty and surprise in a way that I believe expresses the best of what we do at Nat Geo."
Here are 10 of Upworthy's favorite images from National Geographic's Pictures of the Year 2022.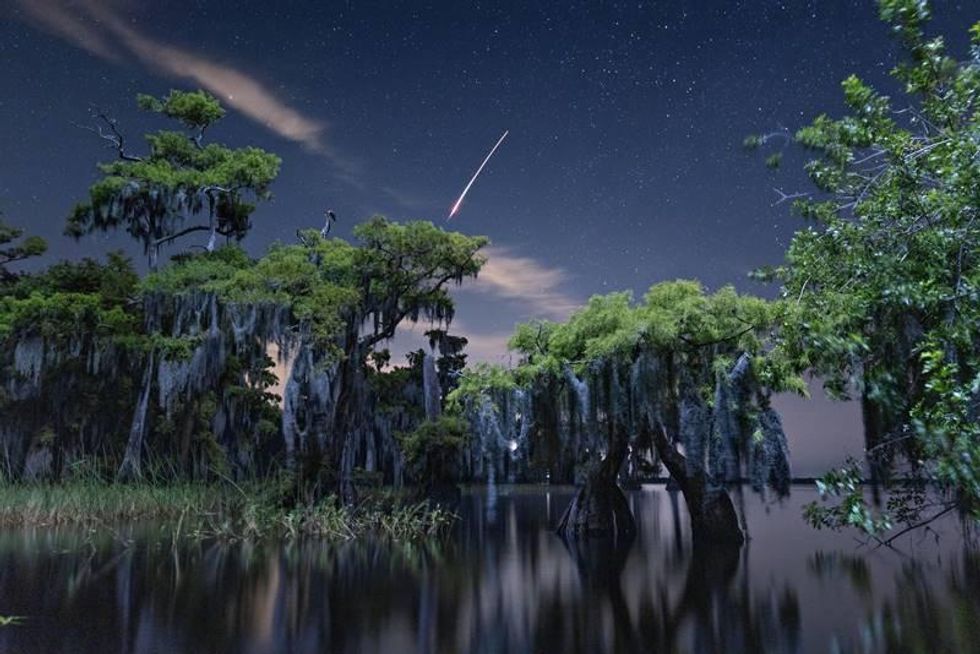 Photo by Mac Stone
A SpaceX Falcon 9 rocket, launched from Cape Canaveral in the early hours of June 19, streaks above a stand of bald cypress trees. This was the second time in less than a year that a SpaceX rocket appeared in photographer Mac Stone's frame while he was shooting at night in a remote swamp. Stone says that the increased frequency of launches without fanfare "suggests that we have crossed over into a new era where cosmic missions are simply business as usual."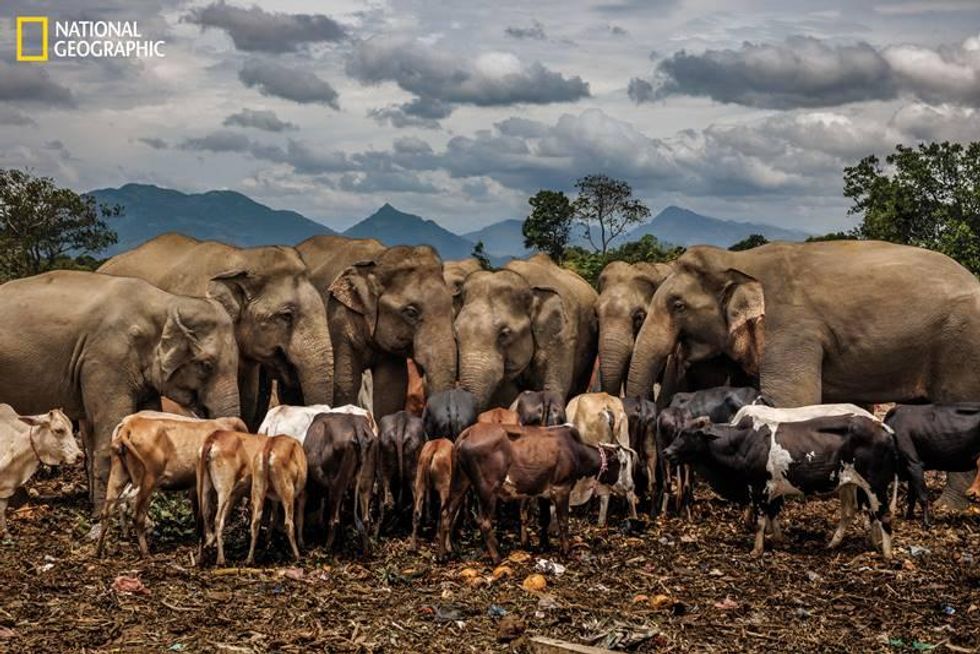 Photo by Brent Stirton/National Geographic
Wild Asian elephants mingle with cattle at a garbage dump near Minneriya, in central Sri Lanka. The island nation is home to some 6,000 pachyderms living in close contact with people. Having lost their lowland forest home, elephants now seek out human-affected habitats, including croplands, and are master generalists, capable of eating at least 100 different plants. That doesn't mean that Sri Lankan elephants are thriving; they instead may be coping. Researchers are tracking their levels of cortisol, a stress hormone, that could be detrimental to the elephants' health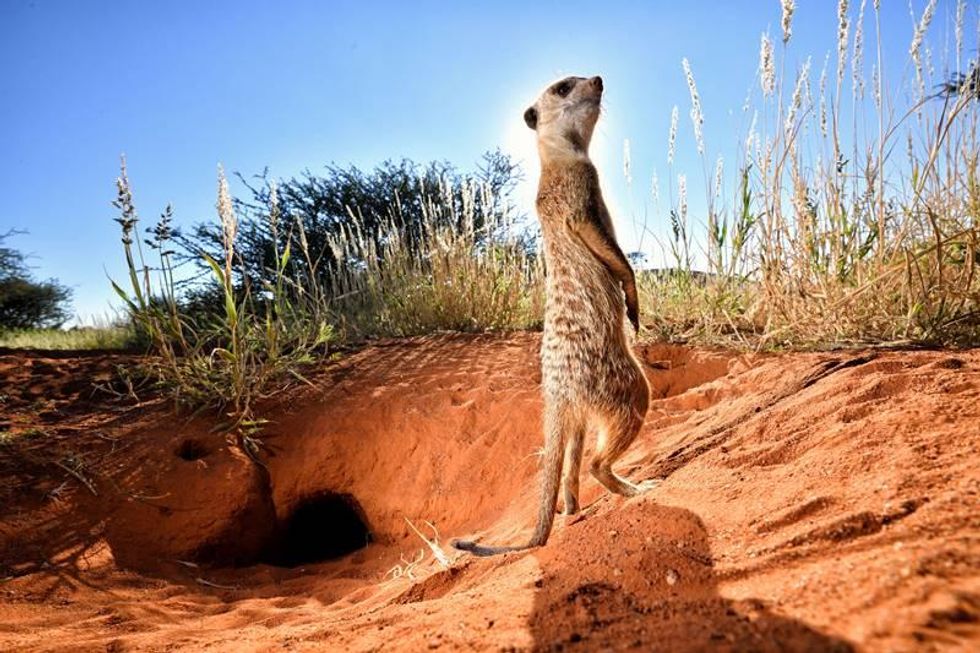 Photo by Keith Ladzinski
In this desert setting, heat and drought "threaten a delicate balance of life," says photographer Keith Ladzinski—life that includes populations of inquisitive meerkats.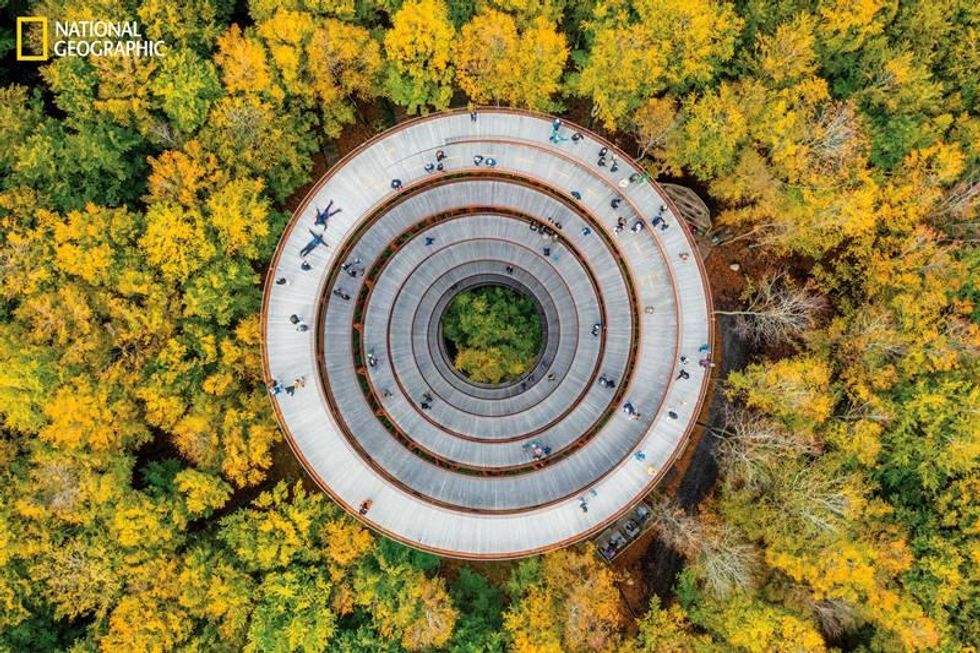 Photo by Orsolya Haarberg/National Geographic
Visitors ascend the spiraling 150-foot-high boardwalk in the yellowing autumn at Denmark's Camp Adventure to gain a new perspective on the forest southwest of Copenhagen—and, perhaps, on life itself. "Forest bathing," among the woods' most powerful and least tangible benefits, has been shown to reduce stress and improve mental and physical well-being.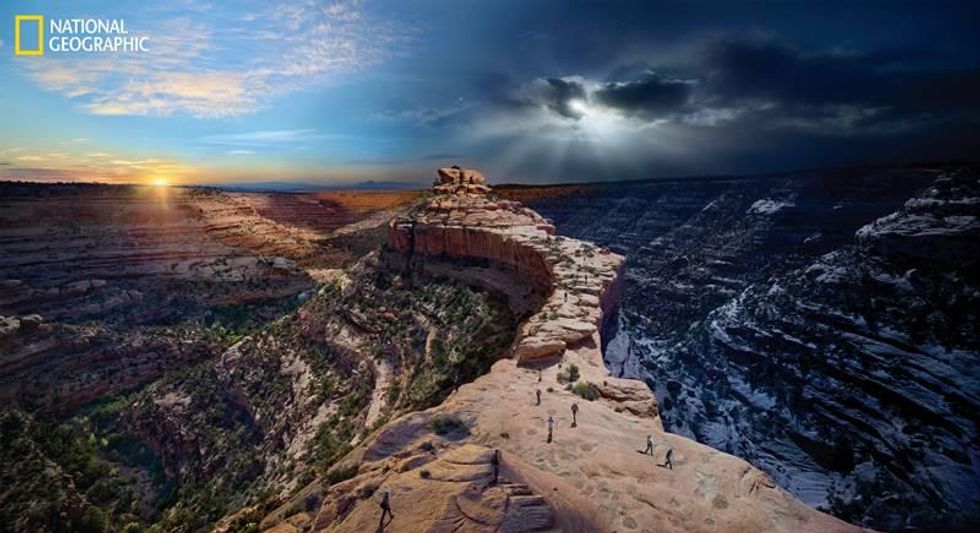 Photo by Stephen Wilkes/National Geographic
To create this image of Bears Ears National Monument, Stephen Wilkes took 2,092 photos over 36 hours, combining 44 of them to show a sunrise, a full moon and a rare alignment of four planets. "Beyond the sense of awe and beauty," he says, "there's a palpable sense of history with every step you take." This spectacular landscape in southeastern Utah exemplifies the risk to some of the country's unique, irreplaceable places. One president preserved it at the urging of Native Americans who hold it sacred; another tried to open it to drilling and mining. The national monument is rich in archaeological sites, including the Citadel, an ancient cliff dwelling now popular with hikers.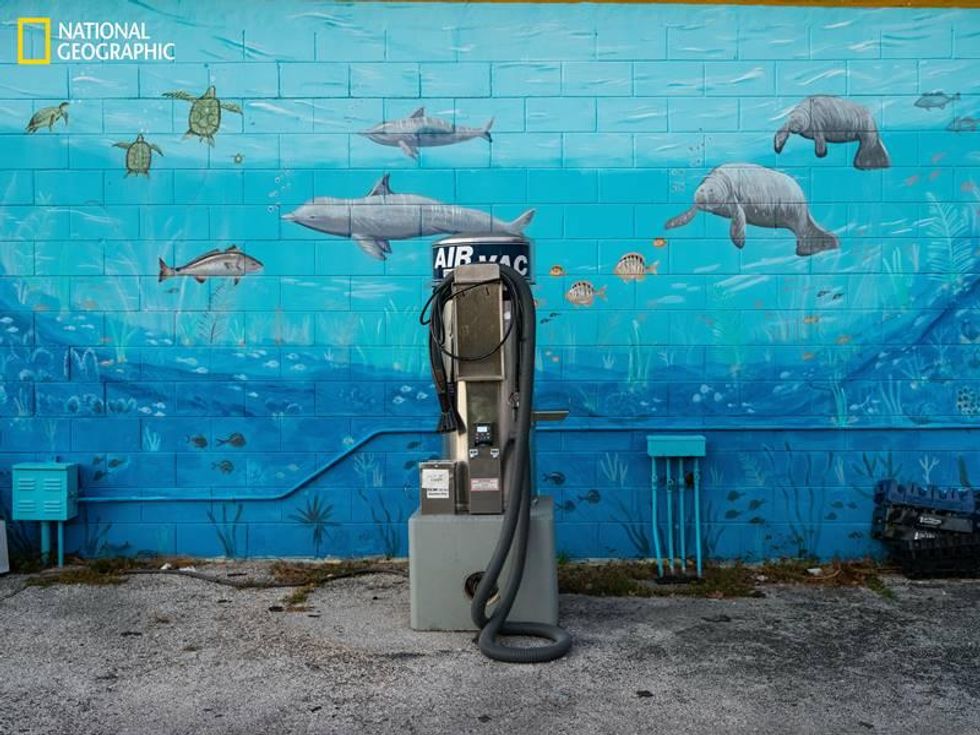 Photo by Erika Larsen/National Geographic
Manatees, among other sea life, adorn a convenience store's mural in Crystal River, a coastal city in western Florida known as the Manatee Capital of the World. A refuge for the sea mammals operates there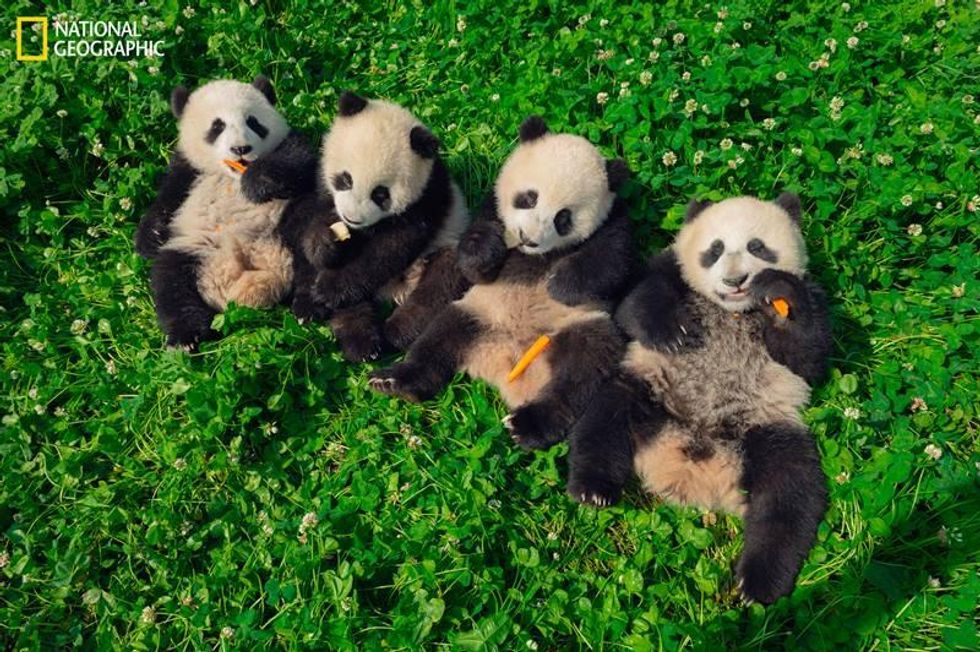 Photo by Ami Vitale/National Geographic
Photographer Ami Vitale showcased these 6-month-old cubs snacking and playing as part of her long-term focus on giant panda conservation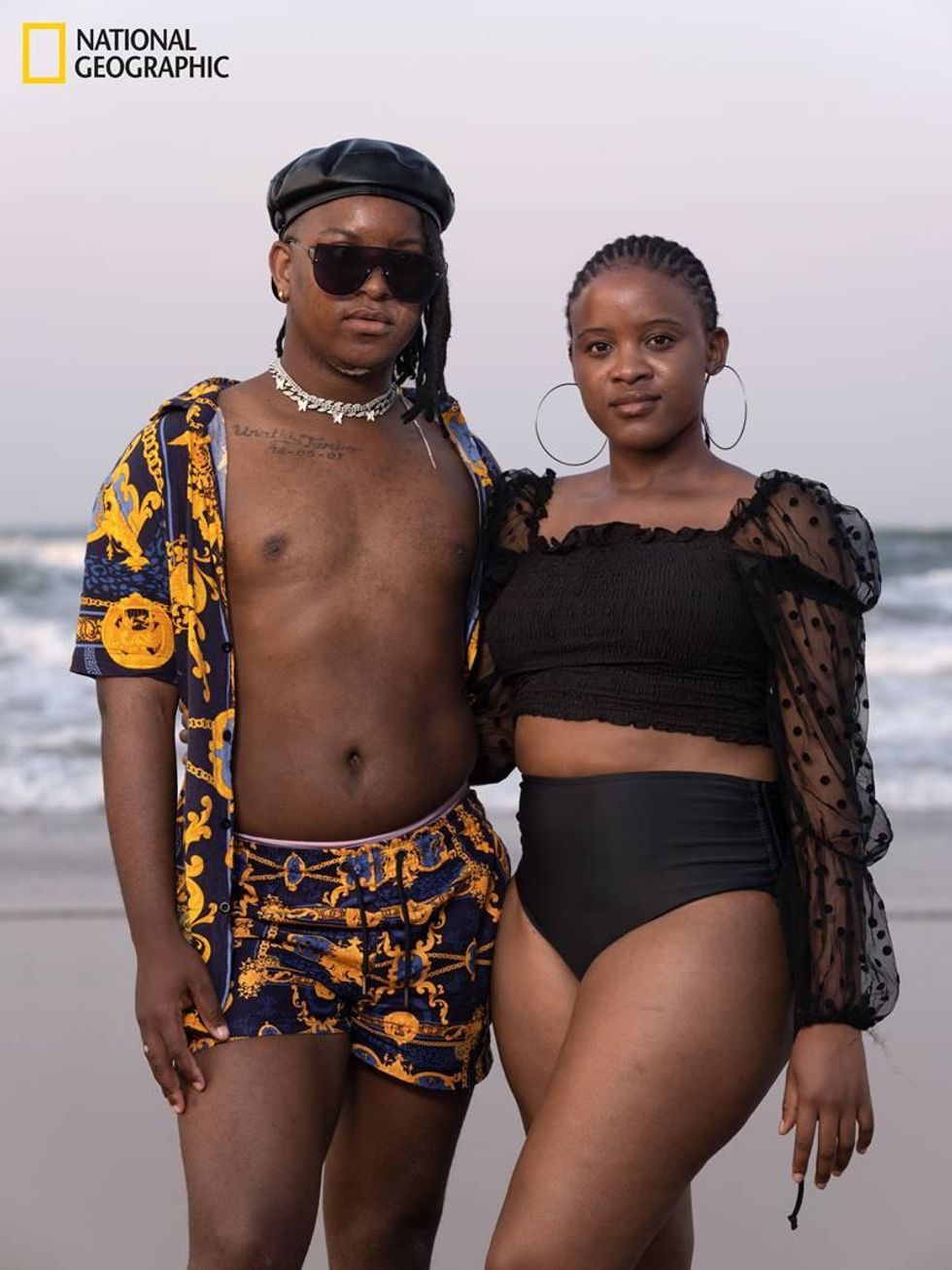 Photo by Wayne Lawrence/National Geographic
"The warmth I felt in Durban was so refreshing," Lawrence says. Unathi Madalane (at left) and Tshiamo Maretela enjoy the beach.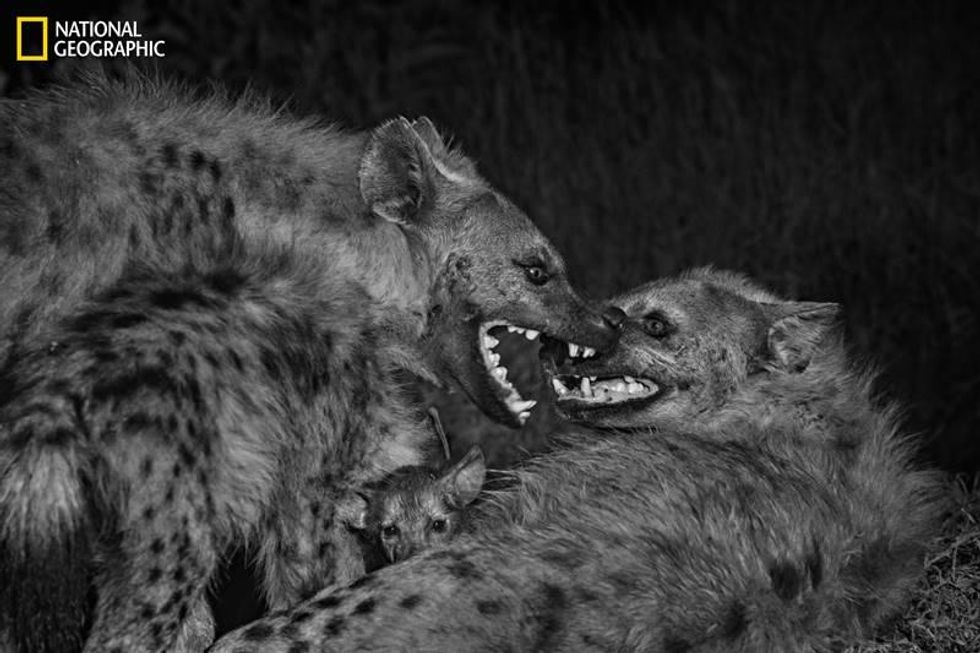 Photo by Jen Guyton/NationalGeographic
Photographed at night with an infrared camera, a spotted hyena that scientists nicknamed Palazzo submissively grins and lays her ears back as Moulin Rouge, the clan's dominant female at the time, towers over her. Palazzo's cub peers out from between them. Unlike most social mammals, females rule among spotted hyenas, maintaining their hierarchy through relationships with female allies. These African predators, the largest members of the hyena family, weigh up to 190 pounds, and females are on average 10% heavier than males. Clans, some topping 100 animals, form complex societies.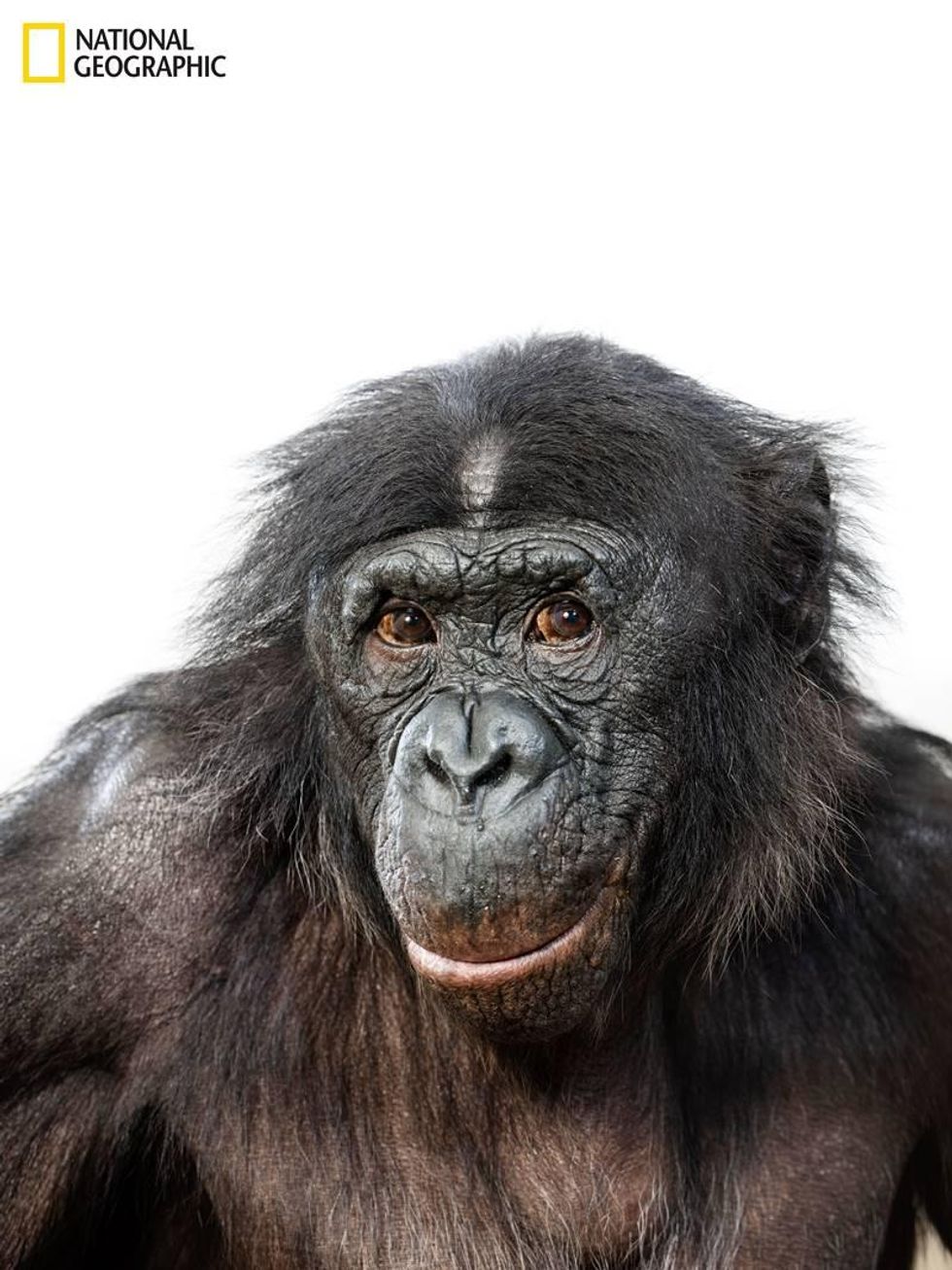 Photo by Vincent J.Musi/National Geographic
Viktor, a 39-year-old male bonobo, resides in Texas at the Fort Worth Zoo, where he's known for interacting with visitors. Veteran photographer Vince Musi is known for capturing animals' personalities in portraits such as this one.
For more on this story, visit natgeo.com/photos.