Family
Measles stricken New York County has banned unvaccinated kids from public places.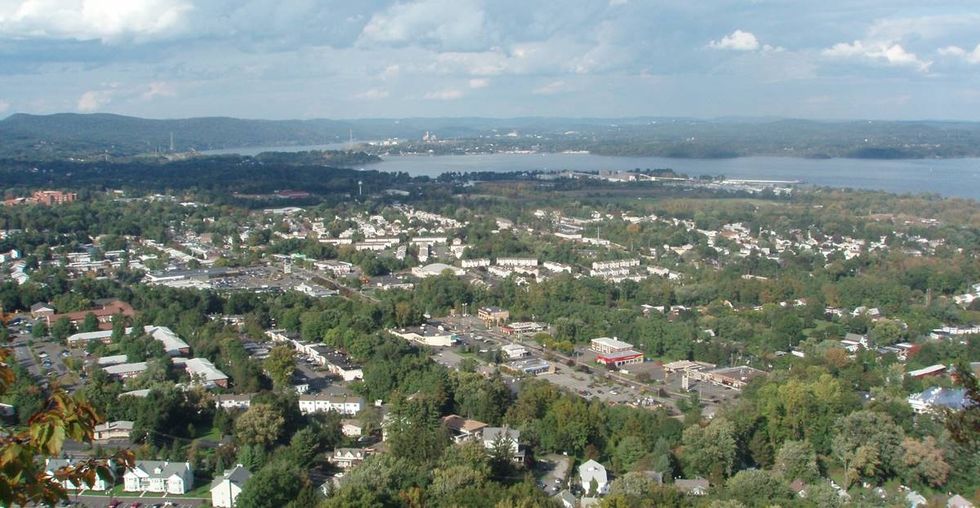 Ground zero for the current U.S. measles epidemic is Rockland County, New York, about 40 minutes north of New York City.
Over 153 of the 314 measles cases reported in the U.S. in 2019 have been in Rockland County.
Measles is a serious health problem that can be fatal. So Rockland County has decided to stick it to the parents responsible for the outbreak by barring their children from public spaces for the next 30 days.
---
If an unvaccinated child is found at a shopping center, business, restaurant, school, or place of worship their parents will be fined $500.
"We will not sit idly by while children in our community are at risk," Rockland County Executive Ed Day said . "This is a public health crisis and it is time to sound the alarm."
Critics say the ban will have little effect on public health because authorities have no way of knowing if a child has been vaccinated or not.
According to Dylan Skriloff, editor of the Rockland County Times, the number of measles cases has been rising steadily with no chance of abating. "The first reports came six months ago, and each week we've had a new report with increased numbers," he said. "It's become clear that it's not abating, and the authorities... don't want to accept [this reality] as the new normal."
[rebelmouse-image 19502641 dam="1" original_size="1024x680" caption=" via Dave Haygarth / Flickr " expand=1] via Dave Haygarth / Flickr
The outbreak has been centered in an Orthodox Jewish community with a low vaccination rate. "The rate of immunization in the religious communities, for young people, it's about 50%-60%, which is not nearly enough," Skriloff said.
Samuel Heilman, a Queens College sociology professor who has authored several books about the close-nit Orthodox Jewish community, says the lower vaccination rates are due to a disconnect from some aspects of secular society. "It's about a view that we have our ways and they have their ways," he told Kaiser Health News.
The Rockland County decision comes after authorities in Italy have enacted a similar ban.
All unvaccinated children under the age of six are banned from attending nursery school and kindergarten. Children between six and 16 cannot be banned from attending school for being unvaccinated, but their parents will have to face a hefty £425 fine ($480 U.S.) if they show up.