It's Pretty Shocking How Much Money This Person Would Make If They Didn't Love Their Client So Much
Let's be honest with ourselves, everyone. Every single penny of this would be absolutely and unabashedly deserved.
11.28.13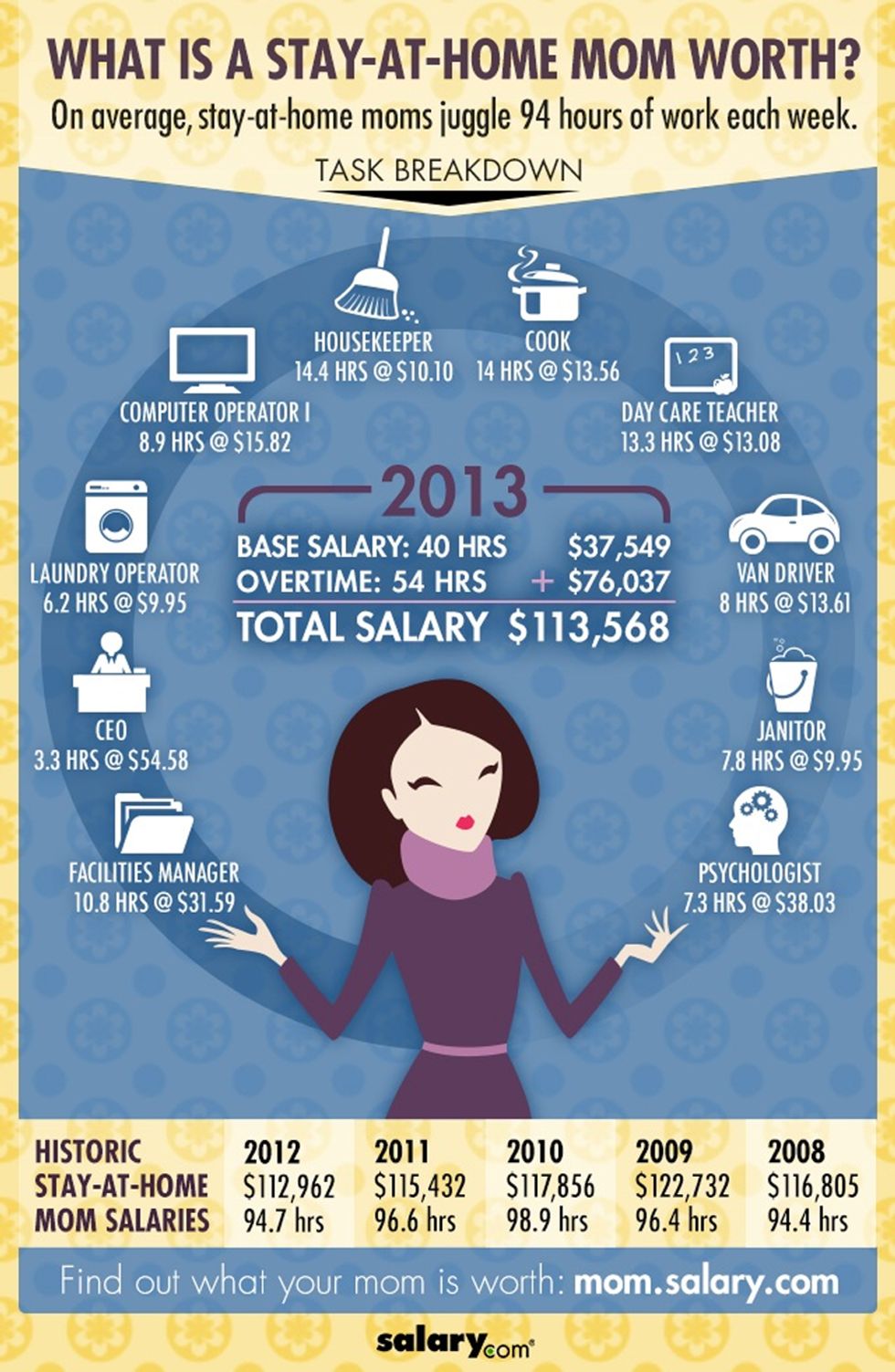 Mothers should be the ones getting the end-of-year bonuses that make our eyes pop, right? Share this if you think a mother's work is worth that much, too.
More
True
Workonomics