How To Take Down A Little Word With A Lot Of Power
Some very nice, patient AmericanMuslims got tired of hearing how poorly people used the word "jihad" and set up acampaign to fix that. It startedon buses, and now the true meaning of the word is spreading faster than a rumoron Twitter!  "Jihad" inArabic means simply to put up a good fight against whatever odds or barriersyou might face in your life.  Thereare some haters who don't like this message, but what's not to like about beingsmart and informed?
02.26.13
One of the original MyJihad ads on a Chicago bus.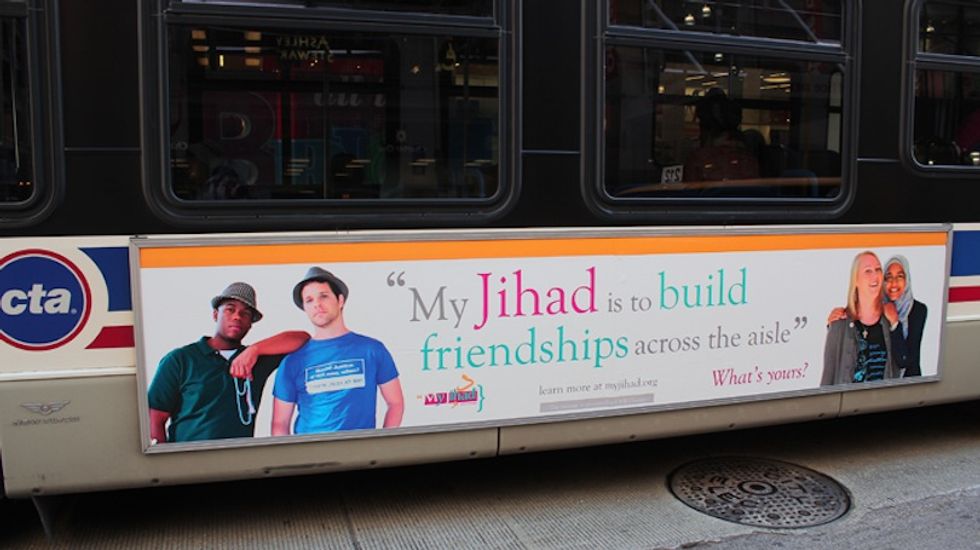 ---
The public has now started posting MyJihad messages, like this one, on the campaign website.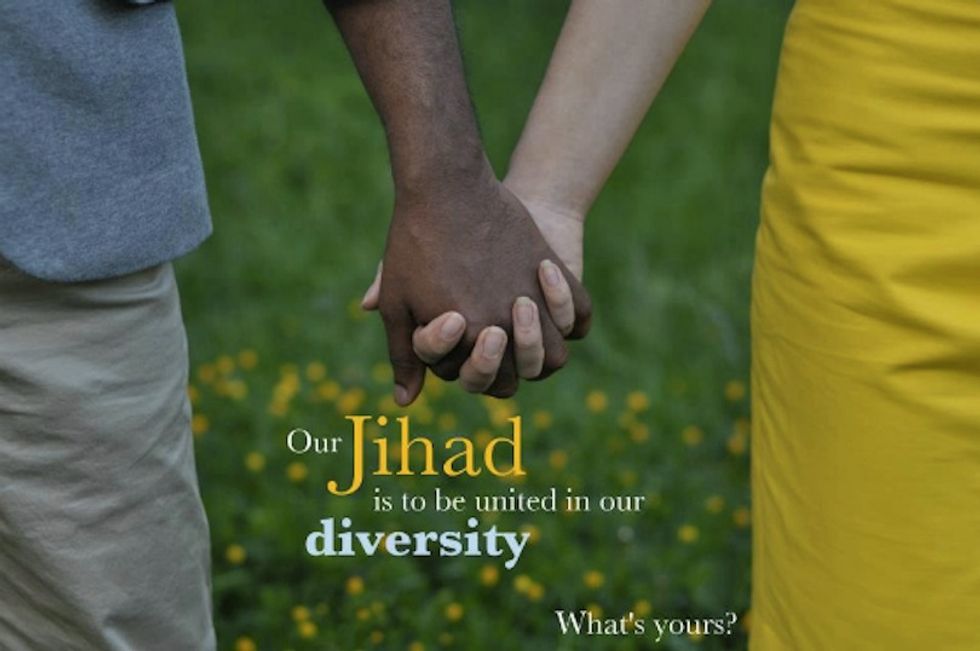 When Homer Simpson makes an appearance in a campaign, you know it's gone mainstream.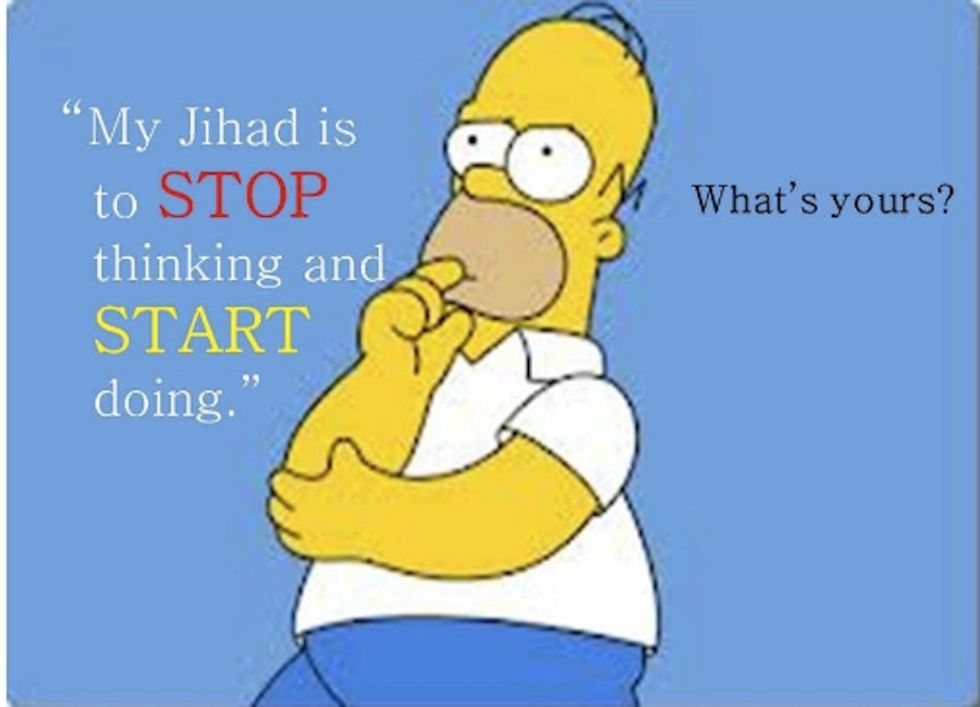 More