How To Alienate White People: An Interview
Amber Ruffin is a writer on "Late Night with Seth Meyers." She also just may be a first: the first woman of color to write for a late night talk show. Do you find it as surprising as I do that from 1948 till 2014, no one thought it at all pertinent to hire any black women to write for any late night talk show?I love this interview with her, especially what she says about it "just being Tuesday" at 1:24. It's so true.
04.14.14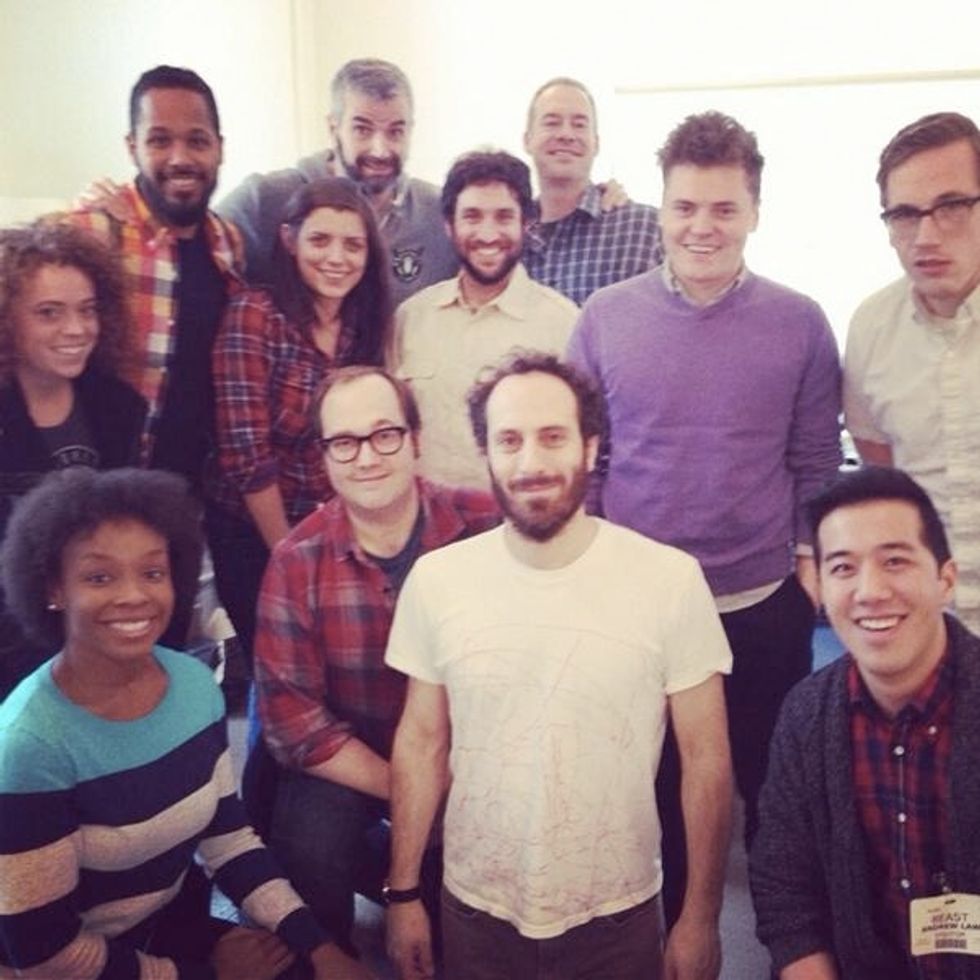 The writing staff of "Late Night With Seth Meyers" (Amber Ruffin, bottom left).

---
More