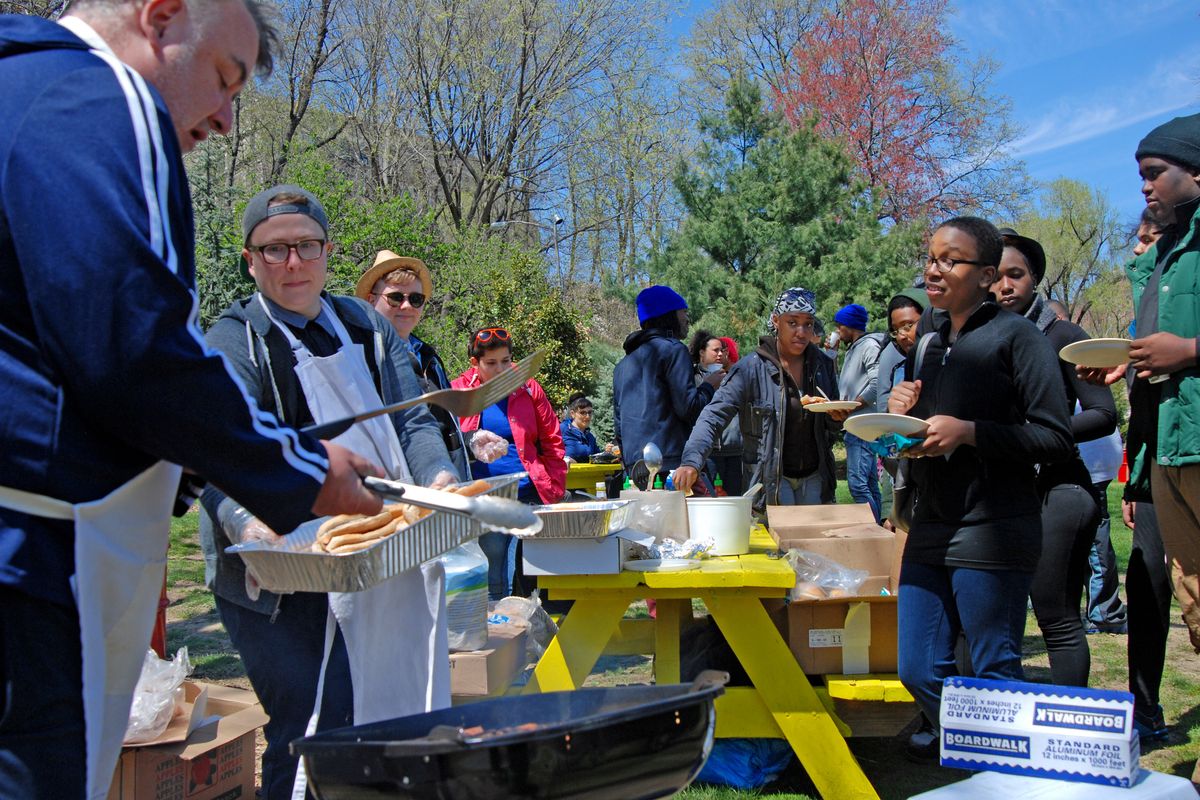 Capital One
True
Capital One
In 2015, Skye Adrian became homeless. 19-years-old, gay and a recent New York City immigrant, he had no one to count on for support.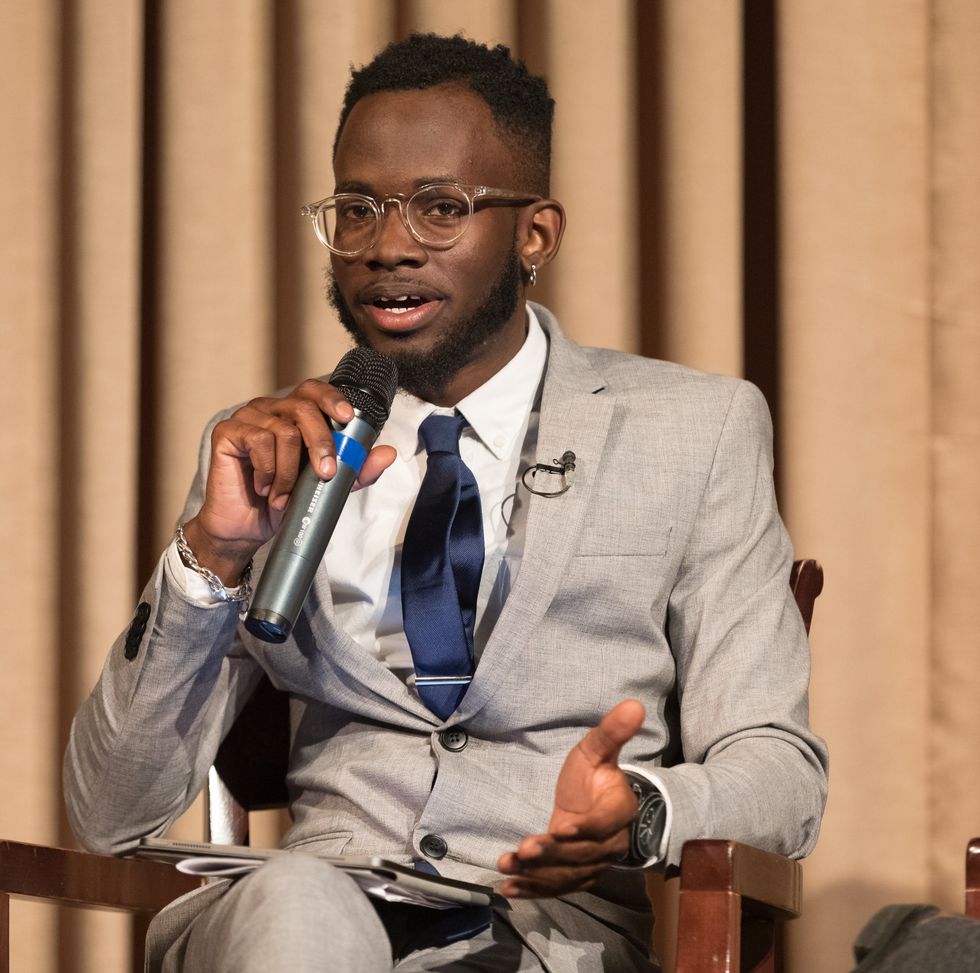 Skye AdrianCapital One
Until four years ago, Skye lived on the Caribbean island nation of Jamaica, which began to feel less and less safe for him due to the anti-LGBTQ laws that govern the country. Being a gay man in Jamaica is criminalized and can carry a jail sentence. For Skye, that was no way to live.
"I was tired of trying to be who I wasn't," he says. "I was tired of trying to change myself. I was tired of having to always watch my back just because of how I am—how I walk, how I talk, how I dress."
So Skye moved to New York City. He'd expected to live with family, but that quickly became a challenging situation. When he found himself homeless, he didn't want to go to a shelter because of the stigmas and stereotypes associated with living in one. Skye tried couch-surfing with a friend, but that arrangement became impossible quickly.
"Maybe a week or two of staying with my friend, he texted me that if I don't have sex with him or his friend, then I wouldn't be able to stay there," Skye says.
Unfortunately, this type of exploitation isn't uncommon. According to the National Coalition for the Homeless, LGBTQ homeless youth are more likely than their straight counterparts to be forced to exchange sex for a place to sleep. More than 58% of homeless LGBTQ youth have been sexually victimized.
Skye knew he had to get out of his situation, but his worries about a shelter weren't unfounded. Many homeless youth who identify as LGBTQ have been mistreated at traditional homeless shelters—especially if those shelters are primarily geared towards adults.
Skye needed help, and the Ali Forney Center (AFC) was there for him.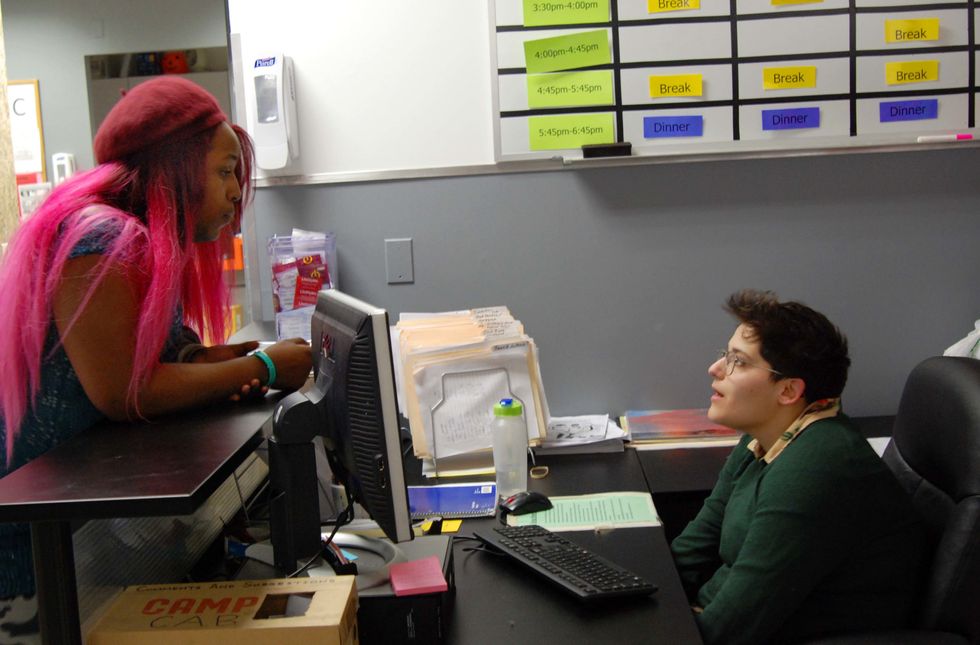 The Ali Forney CenterCapital One
AFC is a different type of shelter system. Founded in 2002 in memory of a homeless gender non-conforming youth who sought justice for his peers, AFC was created to keep LGBTQ kids on the street safe, give them the tools they needed to thrive, and provide medical, psychological, and case management services. It's now the largest organization in the country dedicated to helping homeless LGBTQ youth.
"The idea was to open a shelter that was LGBTQ supportive," says Alex Roque, AFC's Director of Development. "We opened in the basement of a church with six cots. Our first night, we had 20 young people waiting for those six beds, and within a very short period of time, it became 100 young people waiting for those six beds. Within about six months we'd seen about 1,000 young people trying to get into those six beds."
Today, AFC has 19 locations throughout New York City. It helps more than 1,400 teens a year, and operates a drop-in shelter that's open 24 hours a day, 7 days a week, 365 days a year that serves as a point of entry for any LGBTQ youth looking for support. For teens that don't have a safe place to sleep, the center isn't just a beacon—it's a lifesaver.
"LGBTQ young people are eight times more likely to be homeless than non-LGBTQ young people," Roque says. "Once homeless, LGBTQ youth are also eight times more likely to experience violence in the streets. They are also more likely to experience substance abuse and HIV infection as well as suicidal ideation."
When Skye came in for an intake interview at AFC, his fears lessened.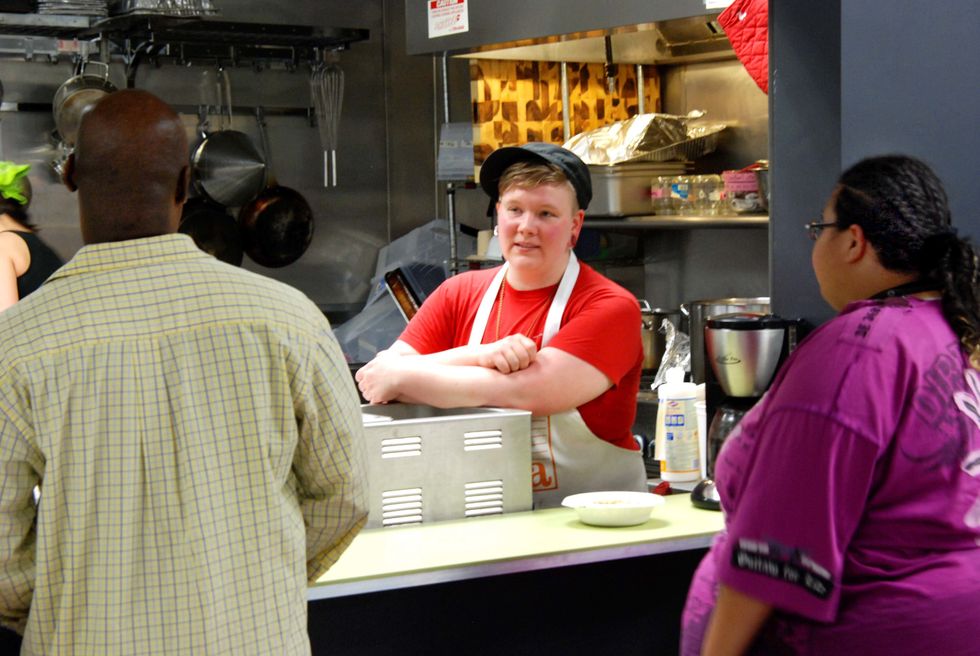 The Ali Forney CenterCapital One
From his first moments at AFC in Harlem, he knew he would be taken care of. He was immediately put at ease by AFC's commitment to justice for LGBTQ youth, and the services he was offered quickly made him feel safer than he had felt in a long time. "It was a beautiful experience," he says.

During his first visit, Skye was connected to a case manager who assessed his needs. His case manager also worked with Skye to help him find housing, legal aid, and work. There was also a medical clinic on-site, so Skye knew exactly where he could go if he needed to see a doctor or speak to a counselor about his mental health.
When Skye needed support concerning his rights as an immigrant, AFC had a representative from the Urban Justice Center come in to help. And through his involvement with AFC's Learning, Employment, Advancement, and Placement program (LEAP), Skye gained valuable job and networking skills, all while being paid for his participation.
"One of the major issues for an immigrant is a consistent or steady source of income," Skye says. "That's not necessarily a reality for most immigrants. The center made that a reality for me."
AFC's partnership with Capital One is helping create that reality for more and more of its clients.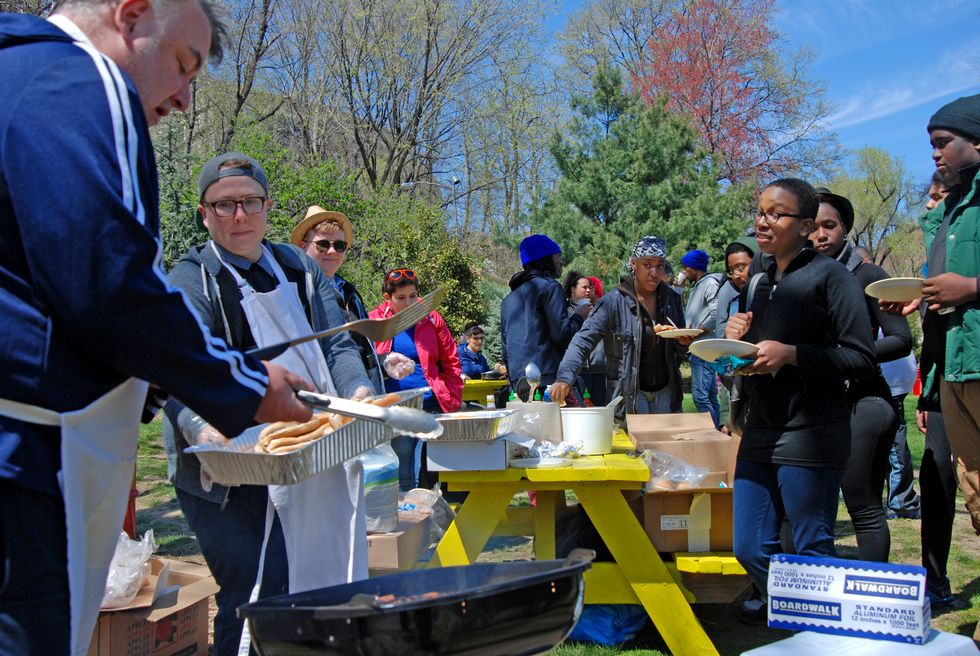 An event at The Ali Forney CenterCapital One
LEAP is made possible through AFC's work with several state agencies and Capital One's Future Edge initiative, which bridges the gaps between underserved communities and technology—helping people master the skills they need to succeed in the 21st century economy. The LEAP program, Alex Roque says, is perhaps AFC's most concrete response to homelessness.
He adds: "A lot of the work that we do is stabilizing, helping to heal, addressing trauma, addressing substance abuse; but no other program that we offer is really focusing directly on building skills towards [helping clients gain] the independence they would like for themselves."
Capital One provides financial support for LEAP and their associates volunteer directly with AFC clients. "The Capital One partnership specifically supports the financial literacy, financial mobility, financial engagement and financial development of our young people," Roque says.
"The program includes helping our young people understand what opening a bank account means, helping young people understand what budgeting means, and what establishing credit means and why it's important."
These are things that a parent or other caregiver might teach a child. For the clients who may not have any connection to their parents or the community they left behind, AFC takes on that responsibility.
"It goes beyond a company or a corporate identity, it's representing humanity in a very human way," Roque says. "Volunteers from all walks of life connect with our young people, talk to our young people, are part of their lives, and don't want anything from them except to help them succeed."
For Skye, the support he received has been life-changing. Now 23, he's devoting his career to ensuring that future generations of LGBTQ youth don't have to fight for help the way that he did.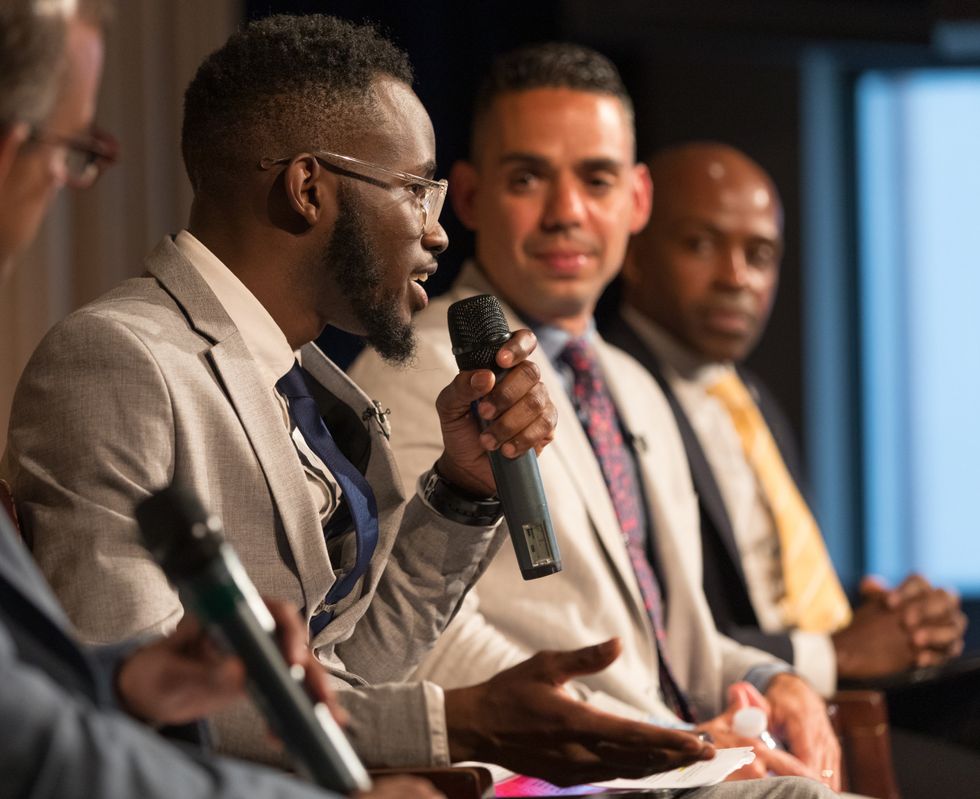 Skye Adrian and Alex RoqueCapital One
Today, Skye is a policy consultant with New York City's Youth Action Board, a position he was appointed to based on the advocacy work he began at AFC. This position has allowed him to speak about his experience as a homeless youth, fight for the rights of his peers, and work on creating policies that will alleviate the strife that homeless youth face.
This year, Skye has also started his training in aircraft operations. It's something he says would never have been possible if he hadn't worked with AFC.
As he looks toward his future, he's committed to making the world a safer place for all LGBTQ youth, especially those who are experiencing homelessness.
"Homelessness doesn't define someone's capability," Skye says.