Culture
Gina Rodriguez tried to apologize for saying the n-word the wrong way. And then she got it right.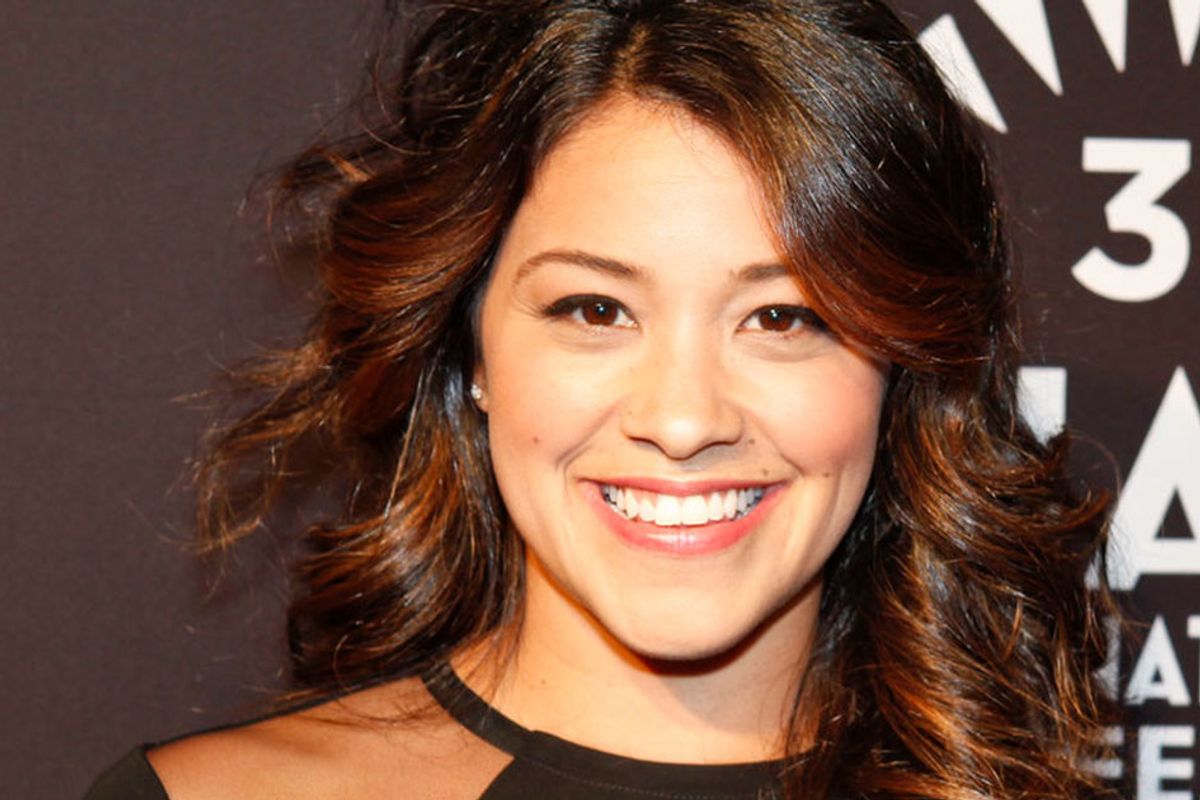 Wikipedia
Gina Rodriguez doesn't exactly have a greattrack record when it comes to talking about black representation. There was that time when she (incorrectly) said that Latina actresses are paid less than black actresses. Or that time when she interrupted an interviewer for saying her co-star, Yara Shahidi, was a role model to black women. Or that time when she tried to make "Black Panther" about her. Now, Rodriguez is under heat again, this time for rapping the n-word and being "sorry, not sorry" about it.
Rodriguez posted an Instagram story of herself singing along to "Read or Not" by the Fugees while getting her hair and make-up done. In the short video, she can be seen singing the lyrics, including the n-word, and laughing. Rodriguez deleted the video quickly, but not quick enough. Twitter was, to say the least, not pleased.
---
Gina Rodriguez, known for her leading role as Jane Villanueva in Jane the Virgin, is facing backlash for saying the… https://t.co/BMYns7t7ej

— The Pop Hub (@The Pop Hub) 1571163041.0
gina rodriguez is about to pull this again after she sees we all called her anti black for saying the n word https://t.co/bD4UwPP12n

— farah (@farah) 1571164590.0
gina rodriguez when her pr team calls her to tell her she posted the story on her main and not her finsta https://t.co/IP47jUcQIs

— cin (@cin) 1571164039.0
Finally got enough evidence to fully cancel Gina Rodriguez https://t.co/mCiS1oSzhC

— Frederick Joseph (@Frederick Joseph) 1571165863.0
The fact that the stans have been waiting YEARS to cancel Gina Rodriguez and she basically handed it to us on a sil… https://t.co/jWUcxbaPBg

— ice-a-✌🏿 (@ice-a-✌🏿) 1571167784.0
Nobody, And I do mean nobody, Loves saying "n*gga" more than a person who will never be called one or protect one.… https://t.co/ZjSCDQMhkQ

— George M Johnson (@George M Johnson) 1571167858.0
Rodrigues later posted an apology video. "I just wanted to reach out and apologize. I am sorry," she said in the video. "I am sorry if I offended anyone by singing along to The Fugees, to a song I love, that I grew up on. I love Lauryn Hill. And I really am sorry if I offended you."

Rodriguez's apology was blasted for coming off as insincere. She didn't apologize for saying the n-word, she apologized if she offended anyone.
@ceciIiaparikh all this tells me is gina rodriguez has been saying n**** her whole life https://t.co/Hhg8QveK07

— veronica | light up💡 (@veronica | light up💡) 1571179272.0
Gina Rodriguez wins the award for the most half assed apology of 2019 https://t.co/9DaHmJm1Q0

— Patrick (@Patrick) 1571167826.0
"I'm sorry IF I offended anyone". "By singing along to the Fugees". This is an example of someone being deliber… https://t.co/VaUoHikNDV

— TONI TONE (@TONI TONE) 1571168743.0
Rodriguez tried the whole apology thing again, and did better the second time around. Although, it was still perceived to be half-hearted, given her track record.

"In song or in real life, the words that I spoke, should not have been spoken. I grew up loving the Fugees and Lauryn Hill. I thoughtlessly sang along to the lyrics of a favorite song, and even worse, I posted it. The word I sang, carries with it a legacy of hurt and pain that I cannot even imagine. Whatever consequences I face for my actions today, none will be more hurtful than the personal remorse I feel. Watching my own video playing back at me, has shaken me to my core. It is humiliating that this has to be a public lesson but it is indeed a much deserved lesson. I feel so deeply protective and responsible to the community of color but I have let this community down. I have some serious learning and growing to do and I am so deeply sorry for the pain I have caused," she wrote in her second apology.
If you mess up and have to apologize for it, you should mean it, rather than try to come off as the victim in the situation. And if you keep on making the same mistake over and over again, maybe it's time for some self-reflection? And if that mistake you keep on making is making people think that you're anti-black, what is even going on?