FYI, Americans: If We're Going To Pledge Equal Rights, Here's One Group That Desperately Needs Them
I'm one of the lucky few people who came to this country and got the stamp of American citizenship that let me stay. I'm also lucky to identify with the same label my doctor gave me at birth: woman. But there are up to 50,000 people in the U.S. who don't fit into those camps, and life is a whole lot harder for them. We really need change that — because life, liberty, and the pursuit of happiness should not be this hard.
06.05.14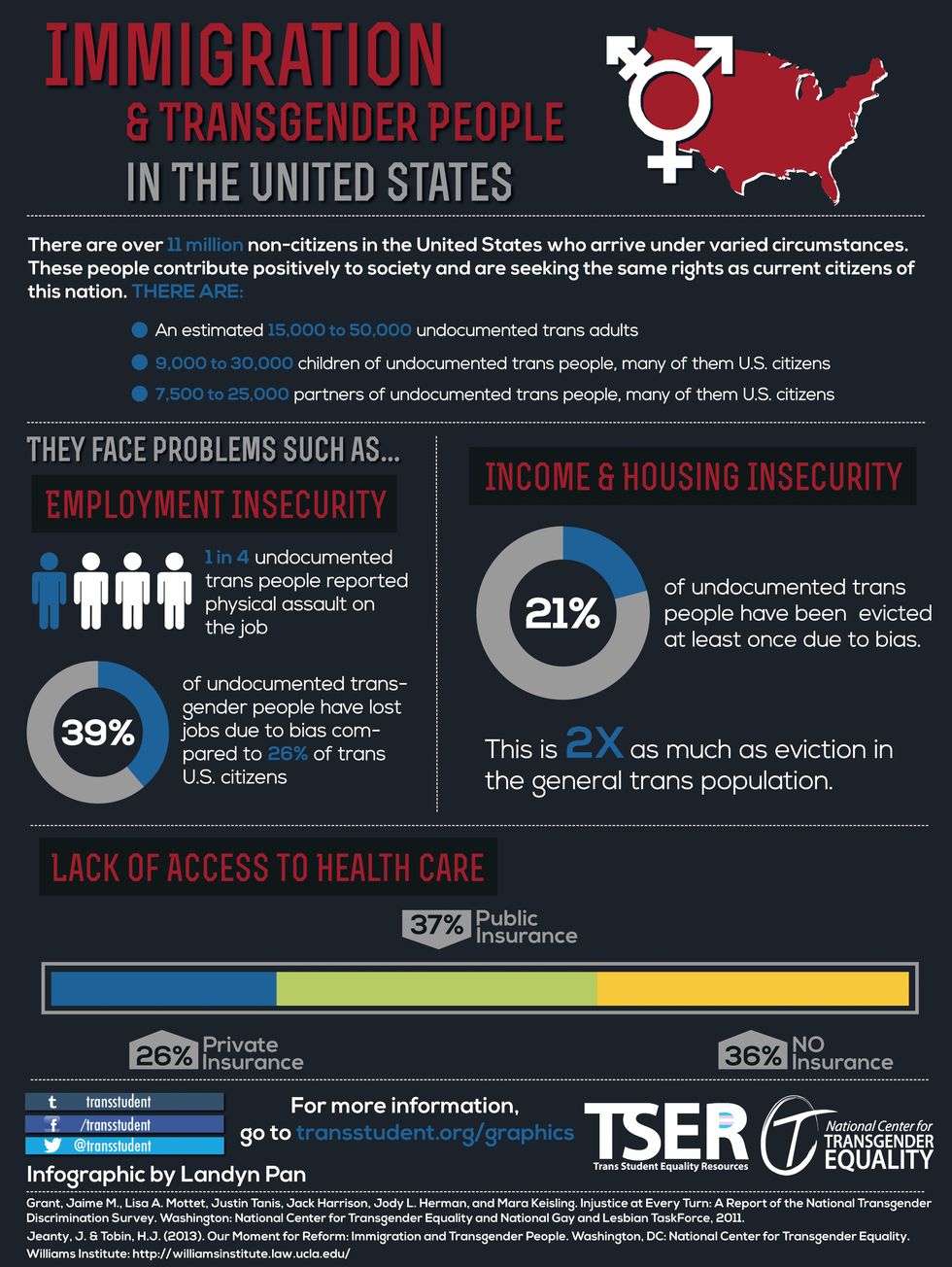 FACT-CHECK TIME!
---
Our fact-checkers wanted to point out that the infographic states that 39% of undocumented trans people lost jobs because of bias compared to 26% of trans citizens. However, the Our Moment for Reform report by the National Center for Transgender Equality cited at the bottom of the graphic says it's 27%.
More