Culture
Dr. Fauci had zero problems criticizing homophobia right in front of Mike Pence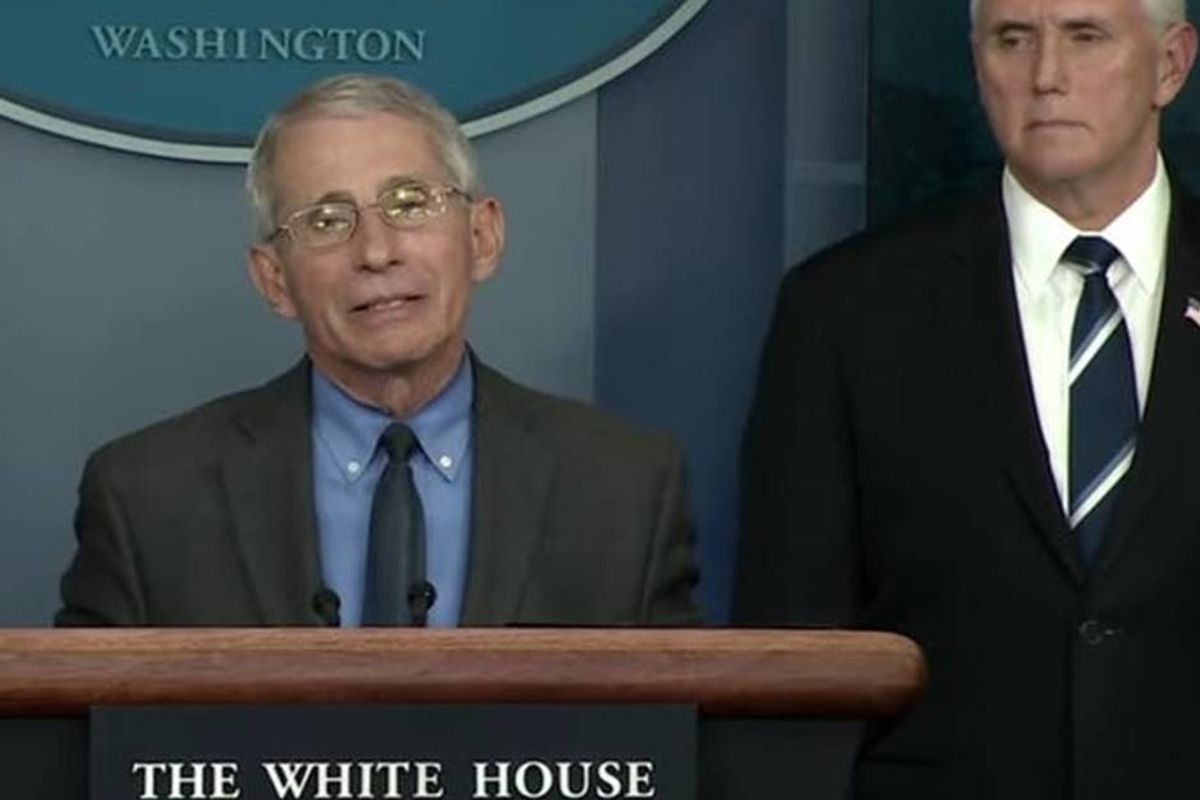 via The White House / YouTube
Dr. Anthony Fauci, one of the most prominent members of the White House Coronavirus Task Force, praised the LGBT community for their "incredible courage and dignity and strength and activism" during the HIV/AIDS epidemic at a White House press briefing on Tuesday.

That wouldn't be big news under normal circumstances, but he did so under the watchful eye of Vice President Mike Pence.
---
Mike Pence has supported numerous anti-LGBT laws throughout his political career. As governor of Indiana, he signed a "religious freedom" law that allowed business owners to discriminate against LGBT customers.
He's also supported legislation that would jail same-sex couples for applying for a marriage license and tried to use AIDS funding to pay for gay conversion therapy.
He even complained about the passage of the Matthew Shepard Hate Crimes bill saying that it advanced a "radical social agenda" and would have "a chilling effect on religious expression, from the pulpits, in our temples, in our mosques and in our churches."
Fauci's comments came as he discussed how African-Americans have been disproportionately affected by COVID-19.
"When you're in the middle of a crisis like we are now with the coronavirus, it really does ultimately shine a very bright light on some of the real weaknesses and foibles in our society," he said.
He made a comparison to how the AIDS epidemic affected the LGBT community back in the '80s and '90s.
"During that time, there was extraordinary stigma, particularly against the gay community," Fauci said as Pence looked on.

"And it was only when the world realized how the gay community responded to this outbreak with incredible courage and dignity and strength and activism — I think that really changed some of the stigma against the gay community, very much so," Fauci continued.
The HIV/AIDS epidemic is often cited as a catalyst for the modern gay rights movement.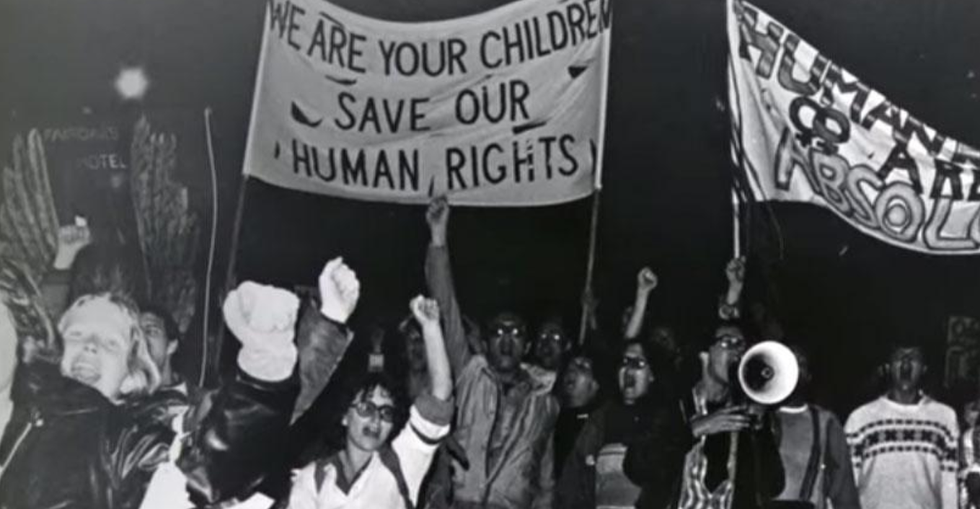 UC Newsroom / Twitter
"HIV-AIDS changed public perceptions a lot: It showed a more humane side of the community," says Ed Jackson, director of program development at Canadian AIDS Treatment Information Exchange. "It also galvanized gay men into being more active and more visible. It brought people out of the closet."

When it comes to the HIV/AIDS epidemic, Fauci definitely knows what he's talking about. Dr. Fauci has advised six presidents on HIV/AIDS and was one of the principal architects of the President's Emergency Plan for AIDS Relief (PEPFAR), a program that has saved millions of lives throughout the developing world.

This isn't the first time that Mike Pence has had to listen to people criticizing homophobia. Last year, Leo Varadkar, the openly-gay President of Ireland took a direct shot at Pence at the Vice Presidential residence in Washington, D.C.
Leo Varadkar said that he should be "judged by my political actions, not by my sexual orientation" because he's from a "country where freedom and liberty are cherished." He also challenged Pence's faith by saying, "We are, after all, all God's children."