Heroes
A high school cheerleader jumped off her parade float to save a choking toddler's life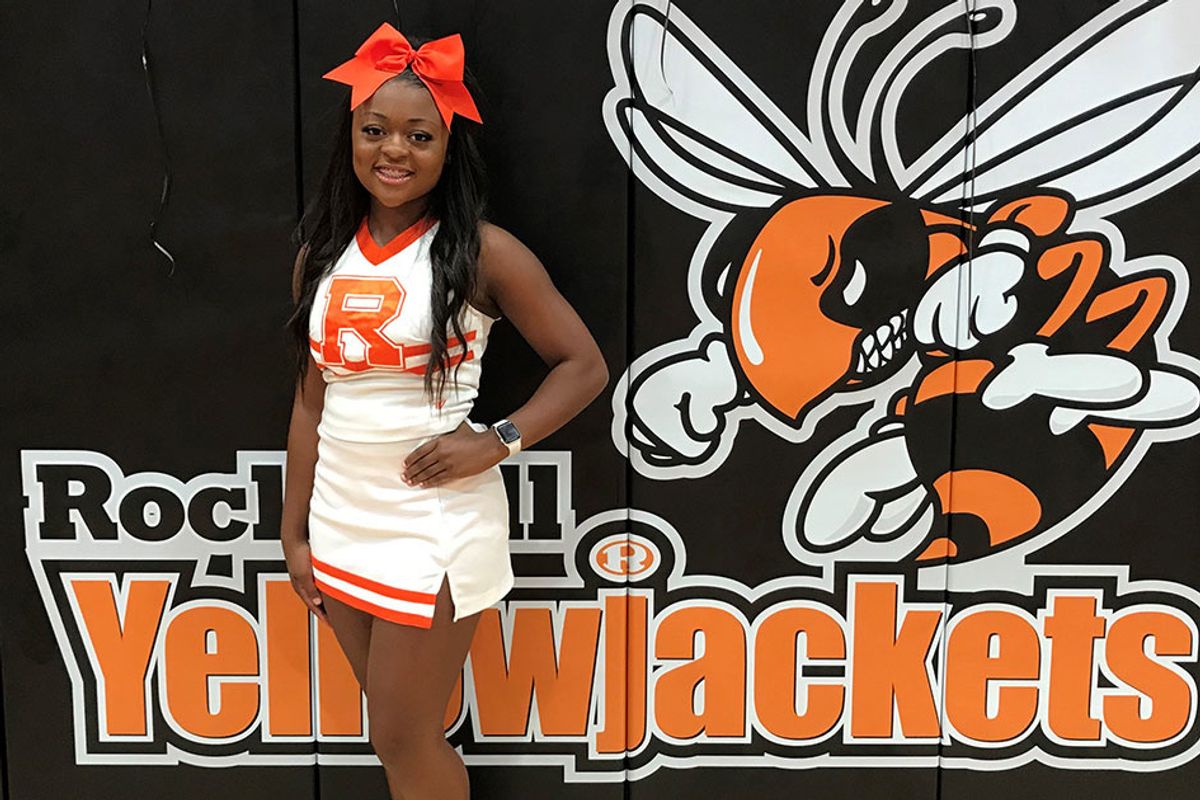 Rockwall ISD
Seventeen-year-old Tyra Winters proves anyone can be a hero.
The high school cheerleader's quick thinking helped save a little boy's life last month.
Winters and her teammates from Rockwall High School in Texas were riding on a float in the homecoming parade when she saw a woman holding her toddler and crying for help.
"He was turning purple, so I immediately jumped off the float, I ran down to the kiddo, and I was like, 'I got him' and I grabbed him from the mom. I grabbed him and tilted him and I gave a good three back thrusts and he ended up spitting up," Winters told KTVT.
Rockwall HS Student is a homecoming hero after saving boy in parade. https://t.co/xKPDbWKZ0n #ILoveRockwallISD https://t.co/mOueeInkze

— Rockwall ISD (@Rockwall ISD) 1569855797.0
---
Turns out the two-year-old had been choking on a piece of candy, but his mom, Nicole Hornback, didn't know how to perform the Heimlich maneuver, so when she tried to dislodge the candy, she was unsuccessful.
"I was sitting right next to him. I just happened to look over. There was no noise, no coughing, no breathing," she told KTVT. "And at that moment that's when I tried to give him the Heimlich, and I've never taken a class. To feel so useless as a mother was the most terrifying thing in my life."
Winters learned how to help people who are choking thanks to her mom, who works in the medical field. And it's a good thing, too.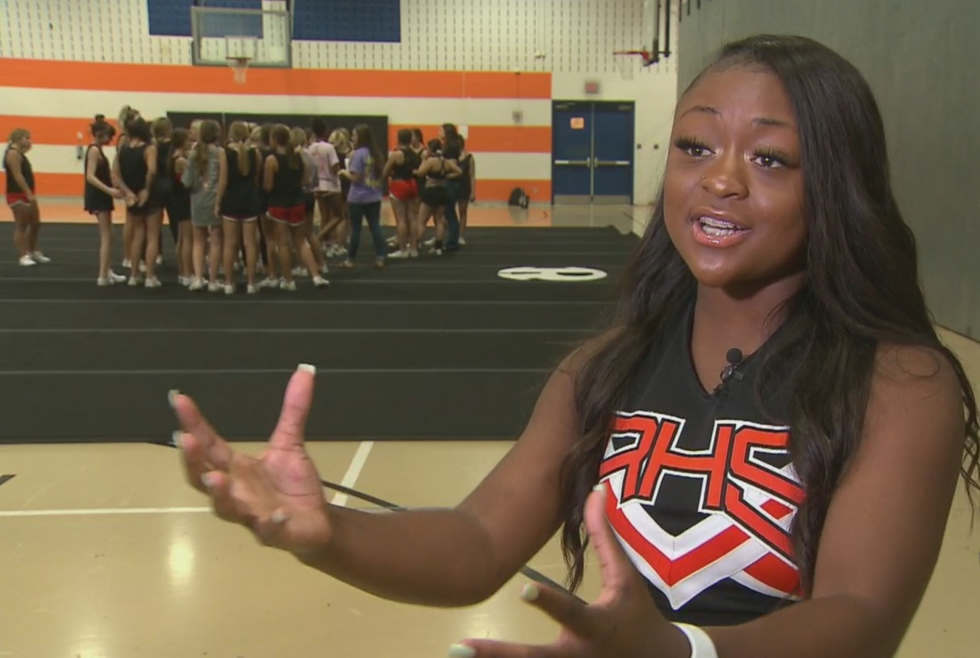 'He Was Turning Purple So I Jumped Off The Float'cbsloc.al
Without intervention, choking can be fatal. According to CPR Certified, about 4,000 adults die from choking every year in the U.S. and one child dies every five days. But the Heimlich maneuver, which only takes minutes to learn, has an extremely high success rate, effectively saving approximately 70-86% of choking victims.
Horback is grateful to Winters for learning how to properly perform the life-saving maneuver. "She saved my baby. I commend her for being a teenager and being trained," she said.