Pop Culture
Brooklyn Public Library holds a free version of the Met Gala called the People's Ball
Fashion and flair for everyone.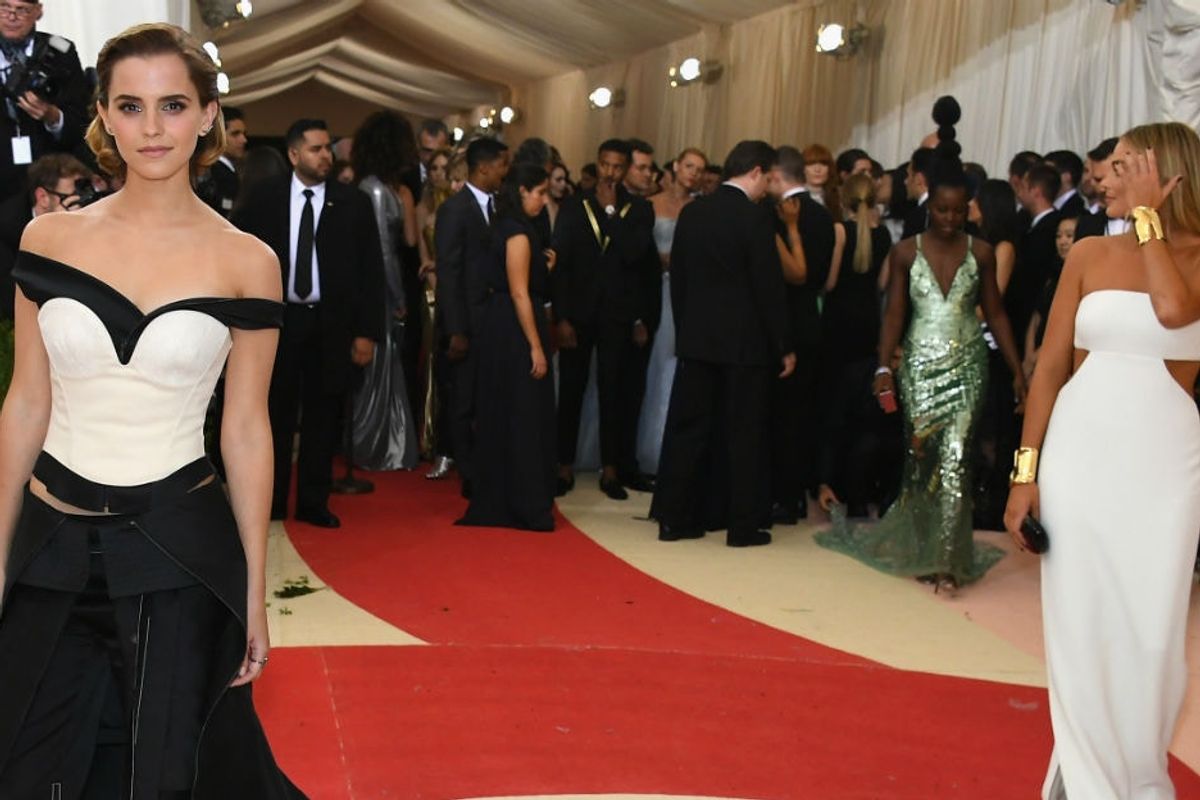 Upworthy Photo Library
Ah, the Met Gala. It's the kind of fairy-tale ball Cinderella might find herself sneaking into, especially if the prince she seeks is into high fashion.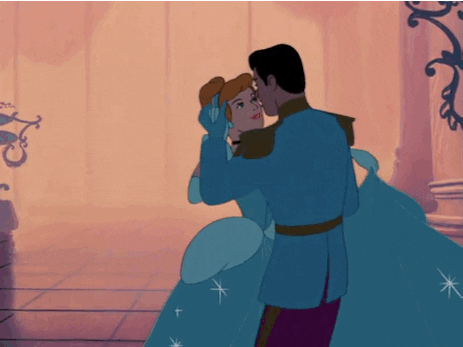 Hello stranger. Is that Armani?Giphy
Where, for a measly $35,000 (according to The Evening Standard) one can gaze upon celebrities walking the red carpet in outlandish ensembles both beautiful and bizarre. Some even come with a bonus political statement, free of charge.
That is, one could, if one were already on the guest list. The event is of course ultra-exclusive and by invitation only. Hence, why Cinderella has to go in disguise. Glass slippers and all.
But what if Cinderella was not only allowed to attend the ball, but allowed to attend for free?
At the Brooklyn Public Library, she can. Along with other New Yorkers.
(Yes, in this metaphor, Cinderella is from Long Island.)
---
On May 1, the night before the Met Gala, the Brooklyn Public Library will debut its third annual People's Ball, described on its website as a "celebration of style, imagination, freedom, and you!"
The rules of the People's Ball are quite simple. One, RSVP. Two, provide proof of vaccination. And three, "dress up in clothes that make you feel your most beautiful and authentic and walk the runway." Basically, anything fancy and creative goes.
Where perusing through celebrity glamour shots can be entertaining, the People's Ball aims to create a more immersive, accessible experience. One where everybody can celebrate their own individuality while walking their own runway.
The ball will also commemorate the BPL's 125th anniversary and be hosted by authors Isaac Fitzgerald (known for his children's book "How to Be a Pirate") and Scaachi Koul (a senior culture writer for BuzzFeed News).
In many ways the BPL's People's Ball has extracted the very best parts of what the Met has to offer—the artistry, the fanfare, the glitz—and infused more humanity into it by tossing out the VIP list and opening it to everyone.
As the BPL's Vice President of Arts and Culture László Jakab Orsós would gladly let us know, this is all part of the library's inherent design.
"Brooklyn is home to some of the most diverse communities on the planet," he told Public. "Over the past 125 years, Brooklyn Public Library has always been committed to embracing our incredible Brooklyn community. This event is a celebration of the best that Brooklyn has to offer."
The BPL has led projects to honor that diversity and encourage more inclusion since its inception, including giving young adults and teenagers free access to banned books and providing healthcare programs and weekly adult learning classes.
A party where everyone is welcome, you get to dress up, dance, listen to cool music and be surrounded by books?! Dreams really do come true.

If you want to see what killer looks everybody sports at this shindig, you can check out the library's Instagram page
here
.