Culture
'Bored guy' in quarantine made a 5-minute action movie starring his seemingly innocent dog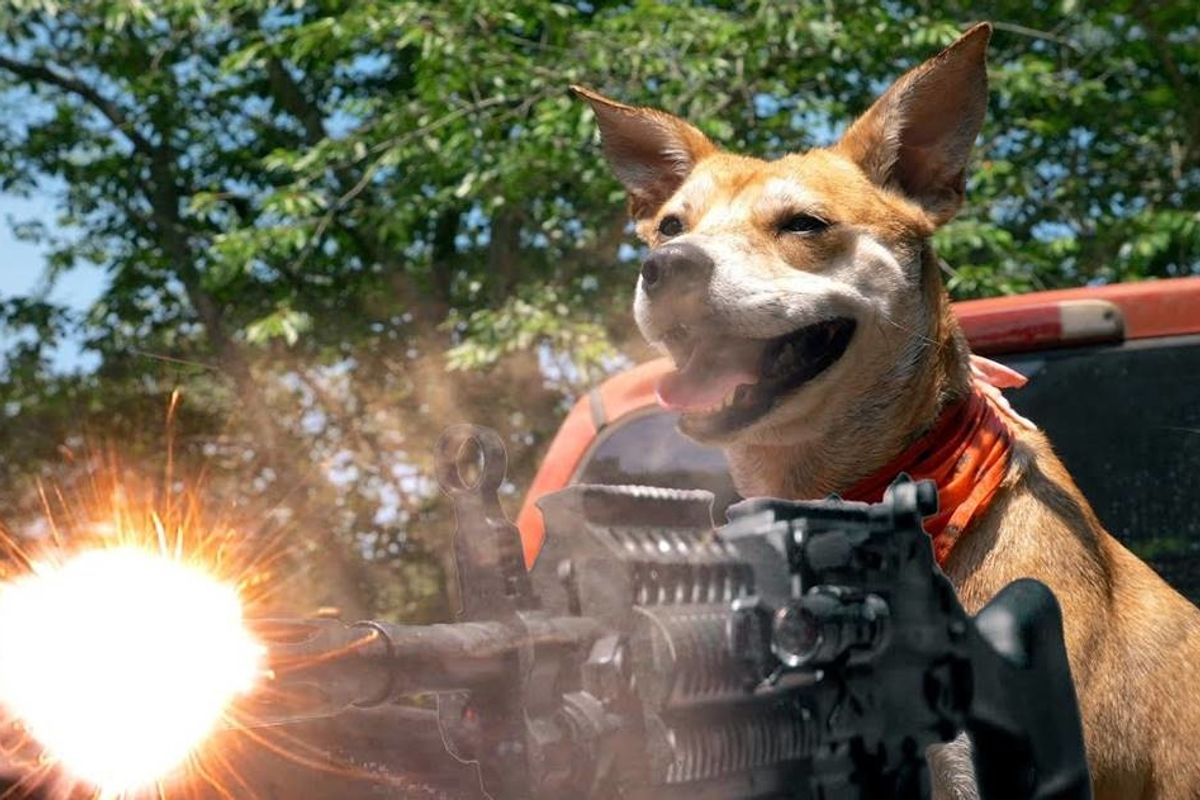 via Chris Scarlette / YouTube
Chris Scarlette is an amateur filmmaker who, according to his YouTube page, blows up his "neighborhood with special effects." But he may find real work in movies soon, because he has a viral hit with an action film he made during the pandemic starring his dog, Winnie.
"Winnie!" a five-minute "Rambo"-style shoot 'em up is about three guys who find themselves in a fight for their lives after one of them steals the wrong dog's carrots.
---
Warning: This video contains cartoonish violence and tons of fake blood.
Winnie!www.youtube.com
Scarlette shared the video on Reddit where it's become a sensation.
my winnie short is going viral. i can't breathe

— 𝐂𝐡𝐫𝐢𝐬 (@𝐂𝐡𝐫𝐢𝐬) 1598282829.0
"I did not expect this many people to enjoy this. I'm beyond happy!" Scarlette wrote on Reddit.
He also shared that he didn't make the movie to generate ad revenue, but for the pure joy of the craft.
"Making movies is fun, and it allows quality time with friends, especially when you get to blow shit up," he wrote. "And also Winnie is a girl! She is my princess. And she deserves all the carrots."
Now, the question remains: Will Scarlette and Winnie make multiple sequels in true "Rambo" style? Or will they quit while they're ahead? If they do move forward, all we ask is that they name the sequel: "The Carrot and the Stick."