Democracy
Australia is banning entry to anyone found guilty of domestic violence anywhere in the world
"Australia has no tolerance for perpetrators of violence against women and children." 👏👏👏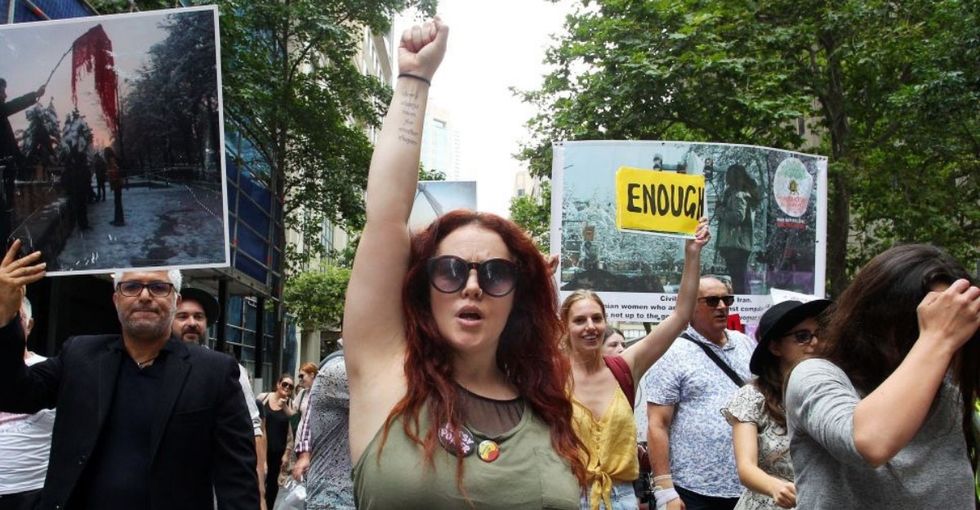 Australia is sending a strong message to domestic abusers worldwide: You're not welcome here.
Australia has recently broadened a migration law to bar any person who has been convicted of domestic violence anywhere in the world from getting a visa to enter the country. American R&B singer Chris Brown and boxing star Floyd Mayweather had been banned from the country in the past, following their domestic violence convictions. Now the ban applies to all foreign visitors or residents who have been found guilty of violence against women or children.
Even convicted domestic abusers who already have visas and are living in Australia can be kicked out under the new rule. The government is using the rule, which took effect on February 28, 2019 to send a message to domestic violence perpetrators.
---
"Australia has no tolerance for perpetrators of violence against women and children," Federal Minister for Immigration, Citizenship and Multicultural Affairs David Coleman said in a public statement. "The message is clear: if you've been convicted of a violent crime against women or children, you are not welcome in this country, wherever the offence occurred, whatever the sentence."
The ban is supposed to make Australia safer, but not everyone is happy about it.
"By cancelling the visas of criminals we have made Australia a safer place," Coleman said. "These crimes inflict long lasting trauma on the victims and their friends and family, and foreign criminals who commit them are not welcome in our country."
However, Australia's neighboring country of New Zealand has long taken issue with Australia's policy of exporting convicts, and this new policy highlights why. Under the new rule, New Zealanders who have already served their sentences for domestic violence and lived in Australia most of their lives could be kicked out and sent to live in New Zealand. Such circumstances raise questions about when justice has been served and the role of rehabilitation in domestic violence convictions.
Australia, like many other countries, is trying to come to terms with its domestic violence problem.
Barring domestic violence perpetrators from other countries sends a strong message, but it's only meaningful if the country also tackles the problem among its own citizens. According to a Personal Safety Study conducted by the Australian Bureau of Statistics, about 17% of Australian women and 6% of Australian men have experienced partner violence since the age of 15. And the numbers have remained relatively stable since 2005.
That may seem to indicate that little progress has been made; however, as Australian law professor Heather Douglass points out, the numbers only tell part of the story. Since most people in abusive relationships don't report the abuse until after they've left, it could simply be that more are leaving, which is a good thing. There has also been a marked increase in people seeking domestic violence services in some areas, which, again, is a good thing. For far too long, domestic violence was swept under the rug while victims were often too afraid or embarrassed to seek help. More calls for help could mean that the stigma associated with domestic violence is starting to fade.
This story originally appeared on 04.01.19