Nature
Amazing footage shows a beluga whale playing 'fetch' with marine researchers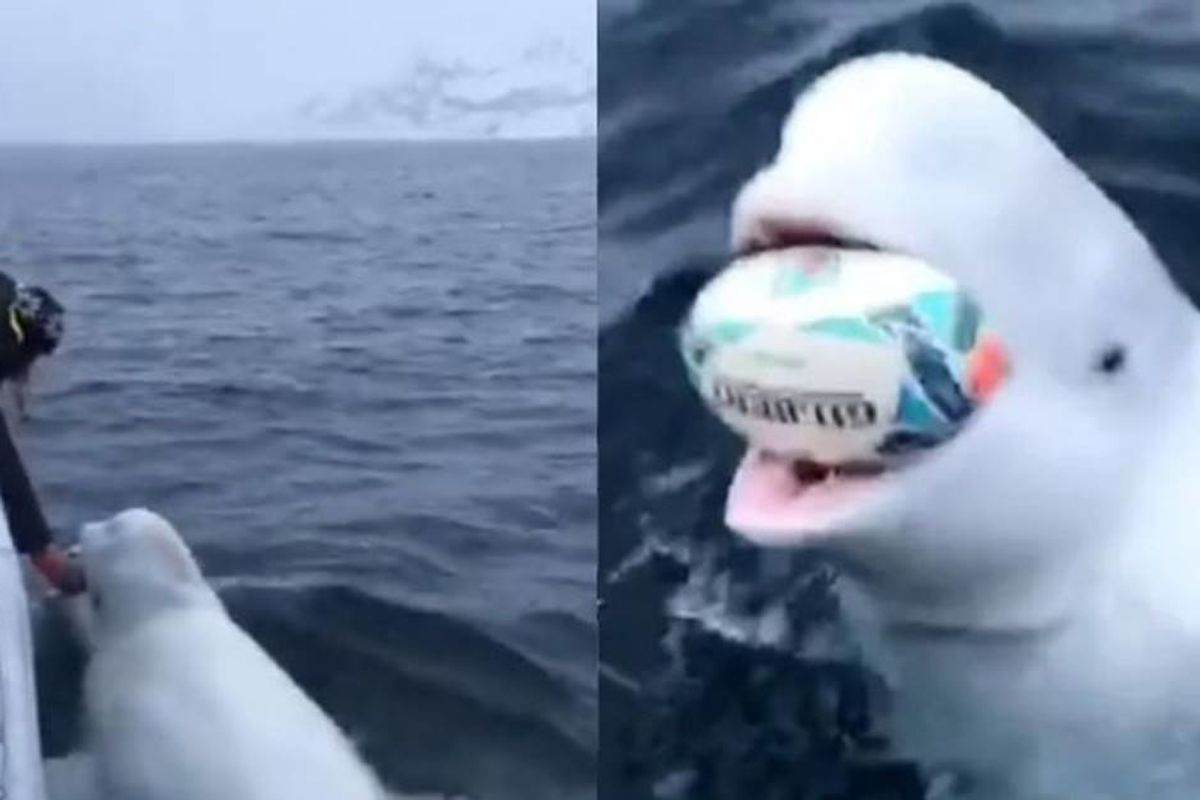 via The Guardian / YouTube
Beluga whales are affectionately known as sea canaries for their song-like vocalizations, and their name is the Russian word for "white."

They are sociable animals that live, hunt, and migrate together in pods, ranging from a few individuals to hundreds of whales. However, they are naturally reticent to interact with humans, although some solitary belugas are known to approach boats.
Once such beluga that's believed to live in Norwegian waters is so comfortable among humans that it played fetch with a rugby ball.
---
It's believed that the researchers in the video are on a South African vessel known as the Dinah Explorer. The video first appeared on Facebook where the poster was certain the researchers are South Africans celebrating their team's 2019 Rugby World Cup victory.
"Beluga Whale celebrating the Springboks victory somewhere close to the South Pole," Kowen wrote in the caption to the Facebook post. "Spot the Cape Town build Gemini Craft and the South African accents."
Some believe the whale could be the same one that caught the public's attention earlier this year for harassing Norwegian fisherman. The whale was wearing a harness that read "Equipment St. Petersburg" so many thought it was, at some point, trained by the Russian military. The harness has since been removed.
The whale went viral for fetching a phone that was dropped in the water by an eager fan.
"We laid down on the dock to look at it and hopefully get the chance to pat it," Ina Mansika told The Dodo. "I had forgotten to close my jacket pocket and my phone fell in the ocean. We assumed it would be gone forever, until the whale dove back down and came back a few moments later with my phone in its mouth!"
The whale returned the phone, but sadly it was no longer functional after falling into the frigid water.