A Photographer Visualized Some Hyper-Sexualized Song Lyrics. The Outcome Is Disturbing.
Reggaeton, a music genre with Latin and Caribbean origins, is becoming more popular by the day. Its beats and rhythms, designed to make people dance, blast in clubs, cars, and kitchens around the world. But if you listen really closely to some of the lyrics, you may hear some things that are totally not worth dancing over. Instead of having you listen, designer Alejandra Hernandez wanted to show you how bad it can be by depicting some of those lyrics through photography.Hernandez created these disturbing images in protest of the language that objectifies women in these and other Reggaeton songs. Her works are obviously more literal interpretations of what are intended to be sexual references, but sometimes a little media and culture jamming is what it takes to grab people's attention. They definitely grabbed mine. Hopefully, this serves as a cue for more musicians to consider whether sexist language, common as it may be, is really necessary to their artistry.TRIGGER WARNING: Graphic depictions of violence against women below.
06.23.14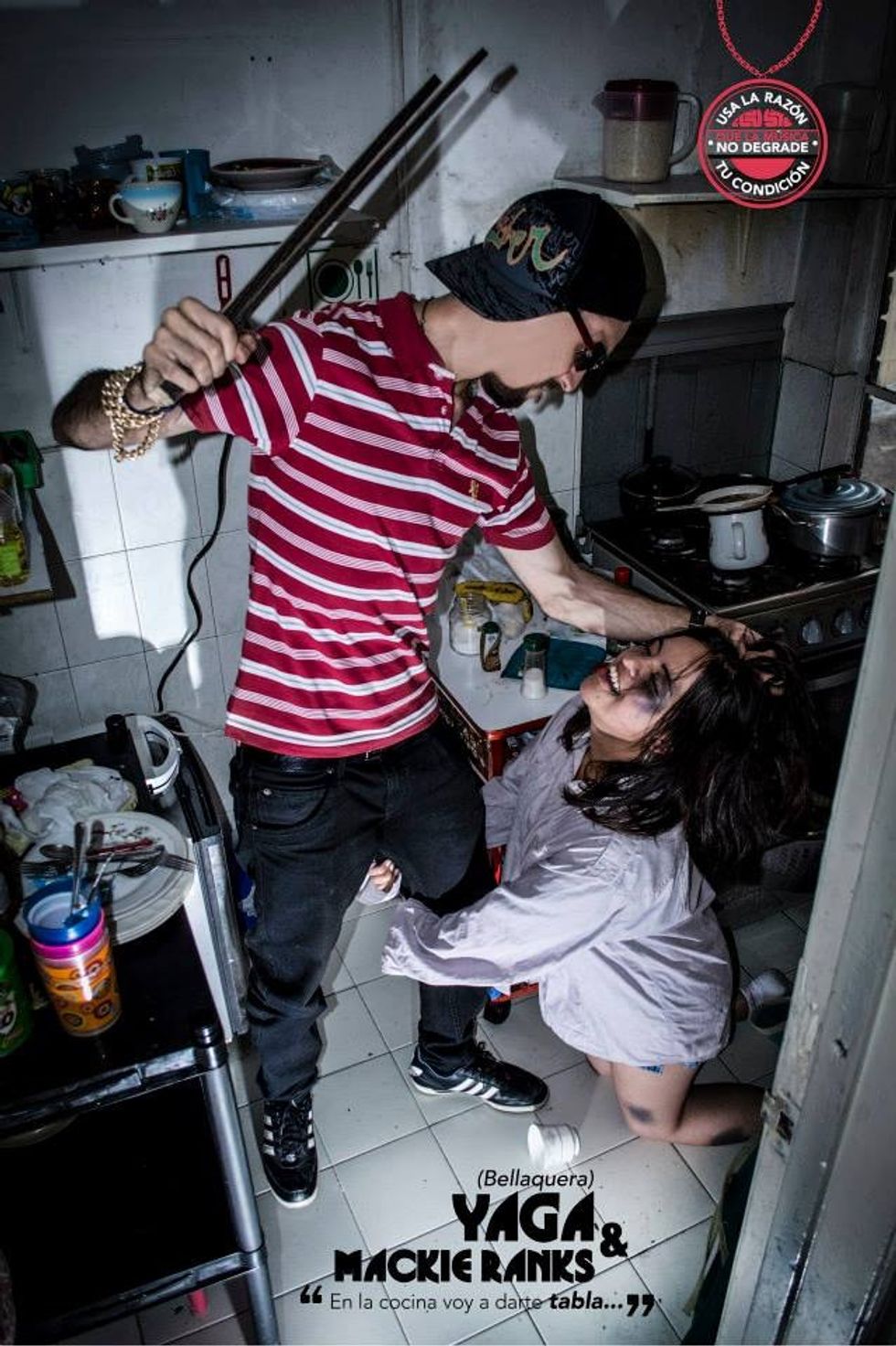 Translation: "I'm going to pound you in the kitchen."
---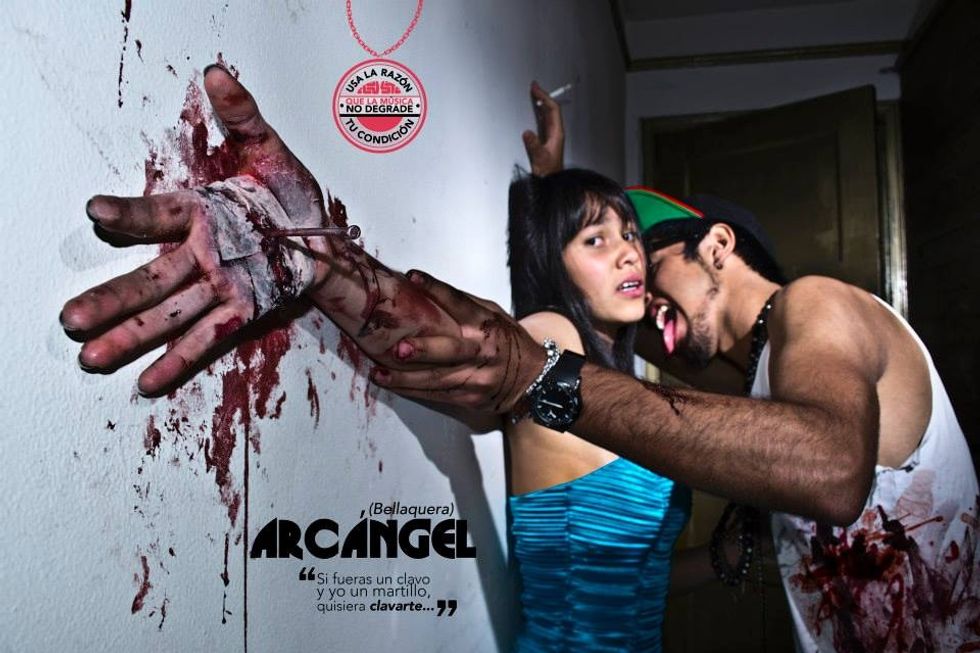 Translation: "If you were a nail and I was a hammer, I would nail you down."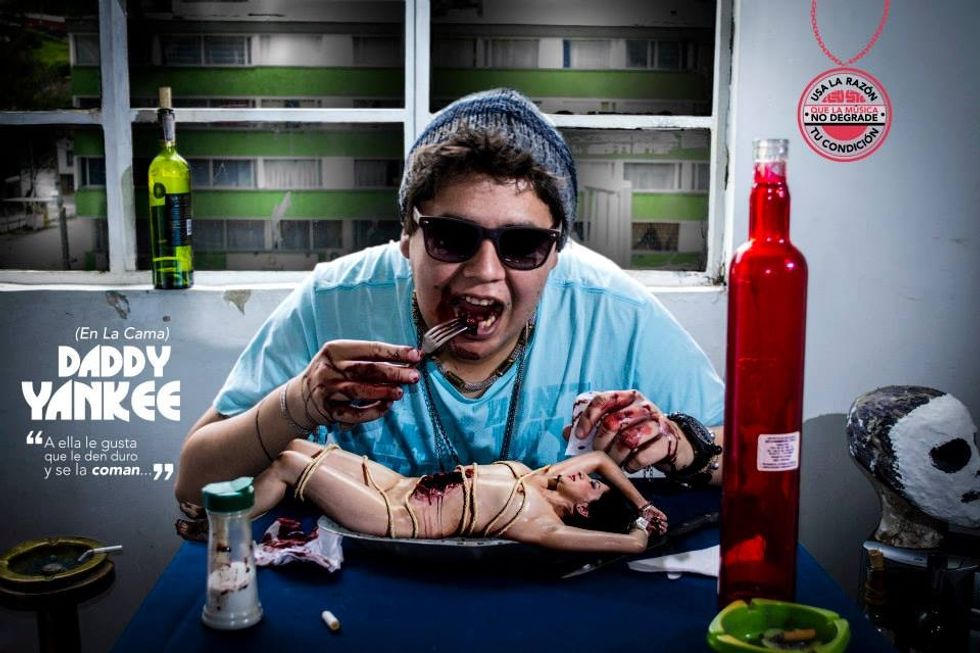 Translation: "She likes to be hit hard and eaten."
More