Podcast
Upworthy Weekly podcast: Co-sleeping, people becoming kinder, gross veggies
Alison Rosen is one of the most popular comedy podcasters of all time and Tod Perry is one of Upworthy's most popular writers. Together, they take a lighthearted look at Upworthy's most popular stories. What are they talking about this week? Co-sleeping with kids, vegetables no one likes and the plus side of having Covid. Listen and subscribe today!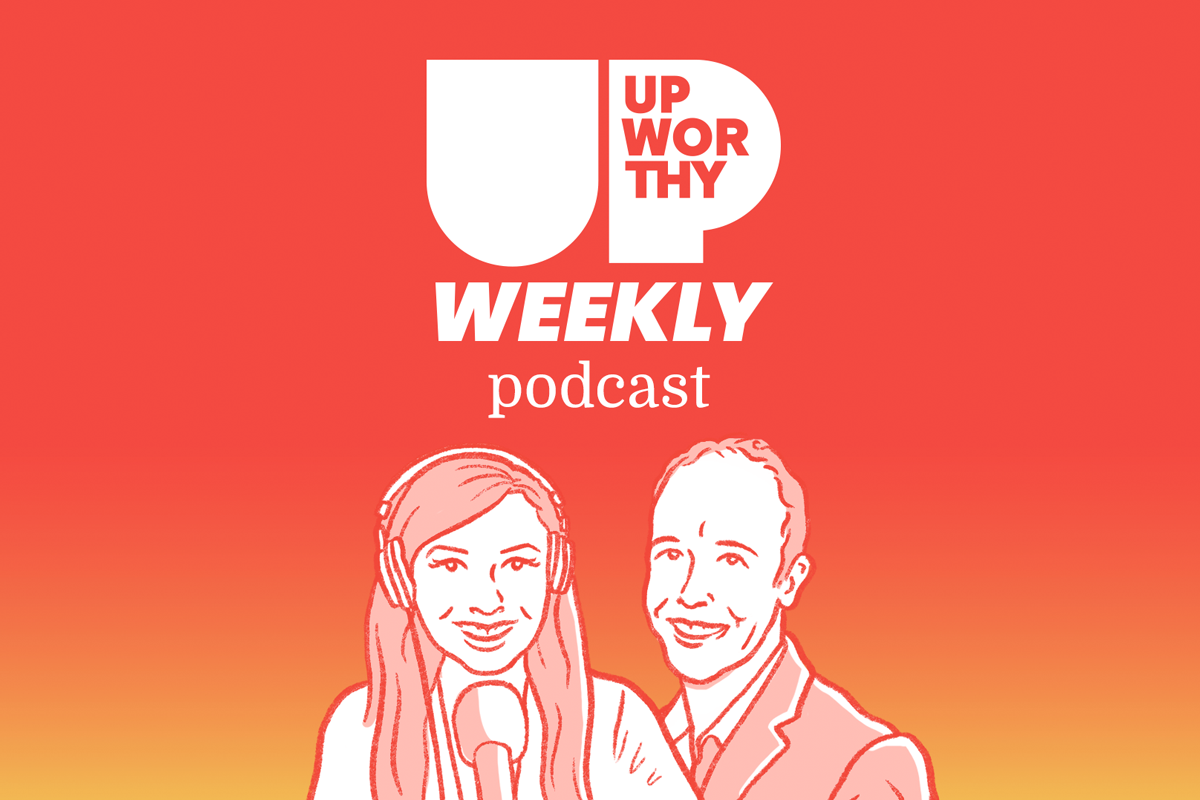 What are Alison and Tod talking about this week? Alicia Silverstone still co-sleeps with her eleven-year-old son. When are children too old to sleep with their parents? Women are sharing the nonsexual things that turn them on and a hilarious Nigerian woman dispels African stereotypes.
Plus, Tod looks at the positive side of having Covid-19 and the vegetables no one can stand.
Subscribe now on Apple Podcasts, Google Podcasts, Spotify, Stitcher, or iHeart Radio.
---