The Truth About The Warm Weather We've Actually Been Feeling This Winter
Every single time I hear someone ask why people complain about global warming since it's "so cold out" today, I develop icicles of rage. Thankfully for me, those'll be melting before long. This comic articulates why that line of thinking is fundamentally wrong.
01.31.14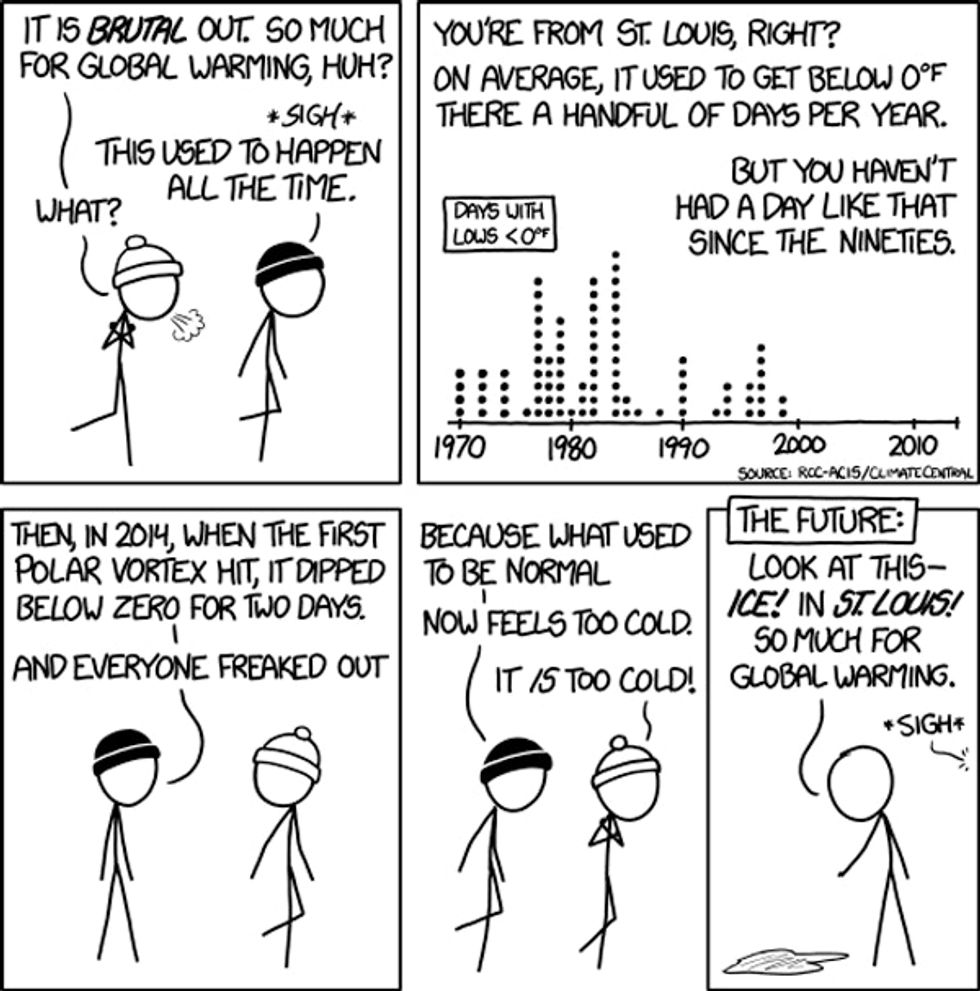 Share this if you think that stick-fellow has a point by clicking the Facebook and Twitter icons below.
Heroes