'I think if everyone would spend just a little bit of time experiencing our natural spaces, they would fall in love with them the way I have, and we'd have an unstoppable force for their protection.'
"Half the time I'm making my best pictures, I'm waist-deep in water," says Floridian photographer Carlton Ward.
While that might sound strange for the average photographer, it makes sense given Ward's speciality, which is wilderness conservation.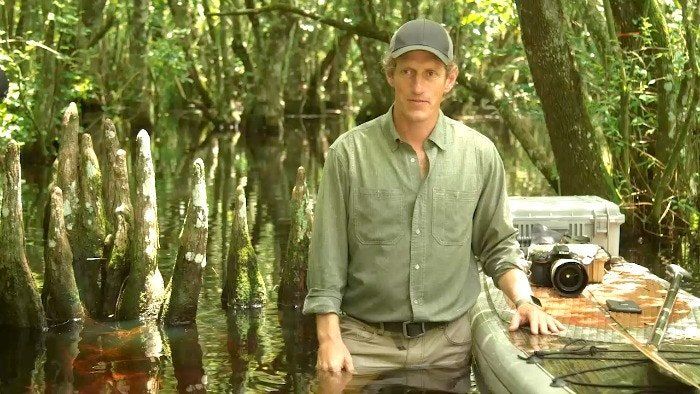 Carlton Ward in his element. Photo via Upworthy.
Heroes
True
Nature Valley