True
DAV
In 2013, Shealynn Casserly was deployed to Afghanistan as a combat medic. Three months later, she went through a life-altering experience.
She was out with engineers doing routine clearance early in the morning. She remembers the sky being a beautiful indigo blue as it was just starting to get light and that they were making trivial conversation when their vehicle hit an improvised explosive device (IED). Casserly was thrown 40 feet, so far that the other soldiers had to search for her.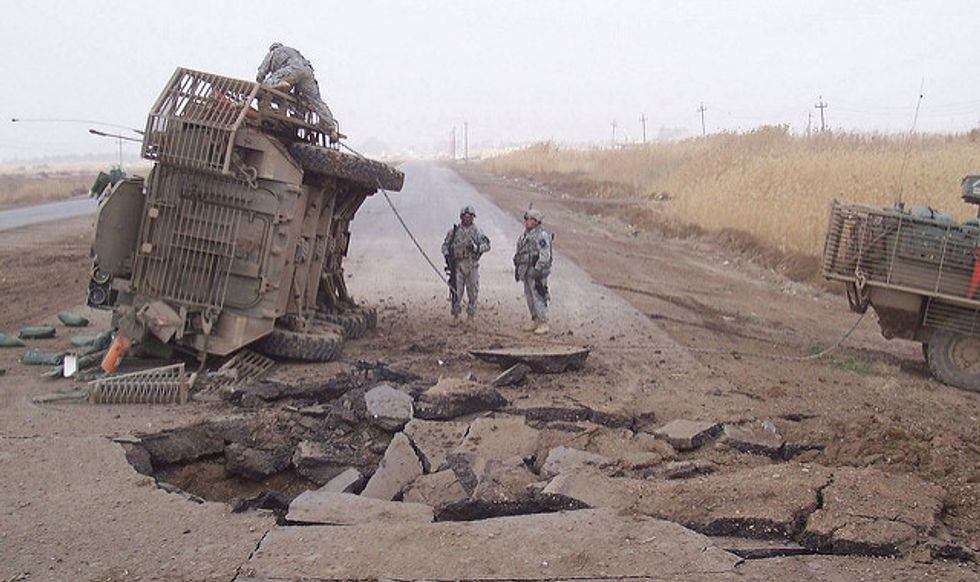 What it looks like when a military vehicle hits an IED. Photo via U.S. Army/Flickr.