popular
Netflix viewers can't believe they hadn't heard about her 'secret' hack for finding shows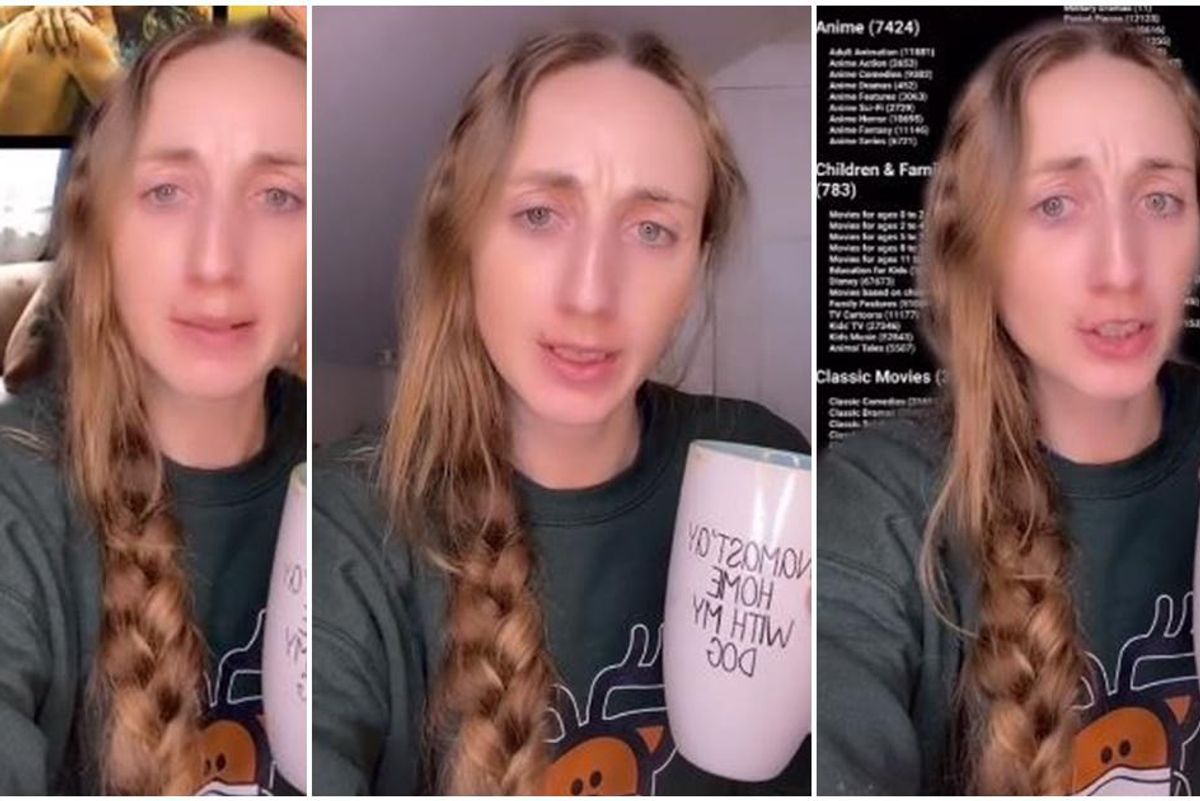 There are nearly 6,000 movies and TV shows on Netflix but it often feels like I keep scrolling through the same titles over and over again. I find myself constantly asking, "Where are they hiding the rest of their content?"

TikTok user @caseyyisfetchh is going viral because she learned a hack that allows you to search for super-specific movies and TV shows, unlocking thousands of titles that you never would have found before.
"I was today years old when I learned that Netflix has secret codes that bring you into sub-genres that don't' show up in your search feed," the TikTokker says.
---
The insane thing is that every Netflix user should know about these codes. But in the ten years that I've had the service, I've never heard about them. Why was the world keeping this a secret? Why was Netflix hiding all this great content?

How many nights have I given up searching for a show on Netflix and went to bed when I could have stayed up late binging on foreign horror films?
Take a deep dive into the codes you'll see they get really specific. On a full moon, instead of searching for horror movies and praying to find a good Wolfman flick, you can now put 75930 to see a list of werewolf horror movies.
Do you have a deep love for Turkish cinema? No problem. Just enter 1133133. Like sports movies, but only if they're about soccer? Enter 12549 into the search bar. It's also great for people with children because you can search by age-range — 5455 shows you films that are for kids ages five to seven.

The codes are also great for folks who love watching seasonal fare. Netflix has codes for 13 different types of Christmas movies.
The codes also reveal that Netflix has a much broader selection of classic films than they normally show during search. They're also a great way for you to expand your film palette and try out new movie genres that you never would have seen otherwise.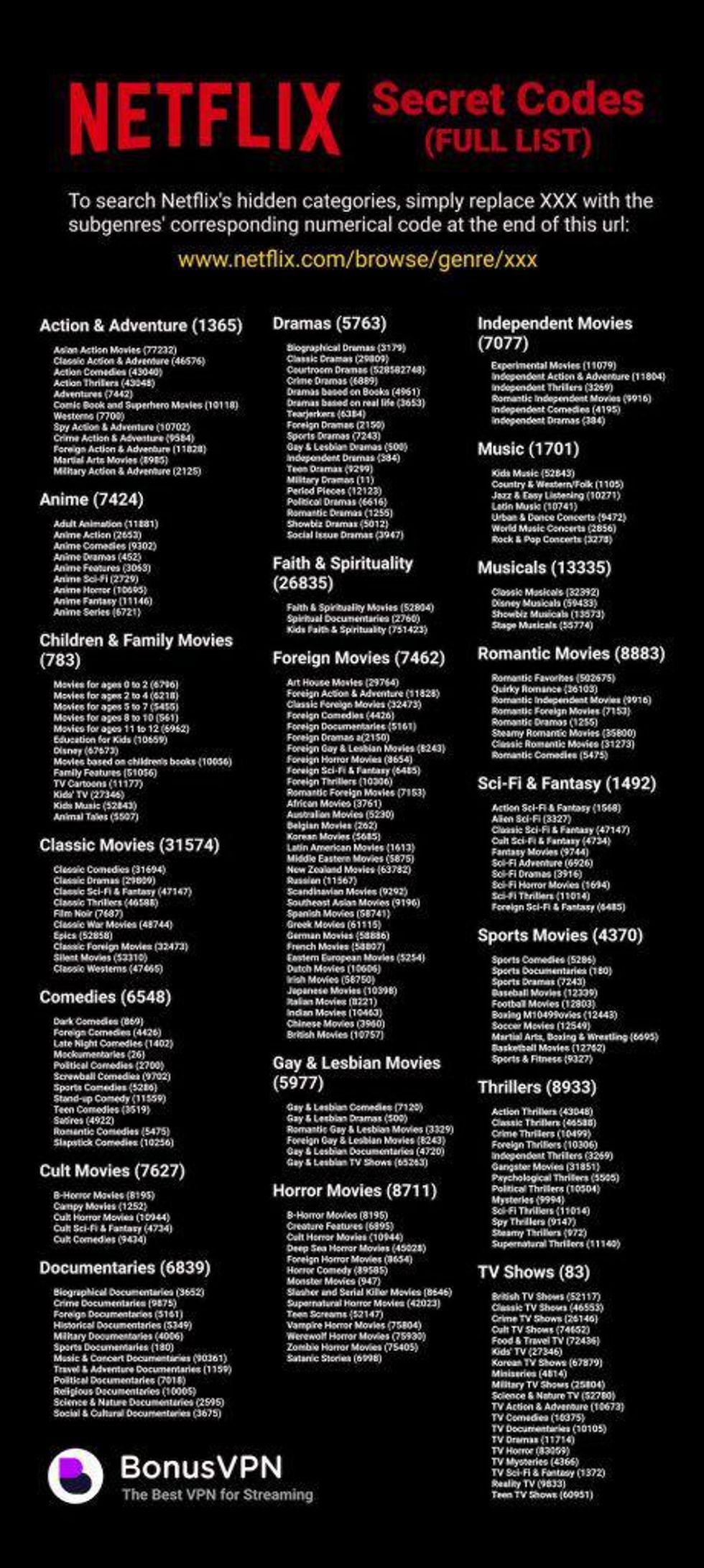 The codes work whether you're searching for something to watch on your desktop computer or using the search bar on your smart TV. The best results on a desktop computer come if you're logged in to your Netflix account and click the links on the Netflix Codes website.
You can find a full list of the codes here.
So now, instead of asking your significant other "In the mood for a comedy tonight?" You can ask, "In the mood for a mockumentary?"
Once I finish typing up this article I'm going to do a deep dive into some of my favorite sub-genres and add a ton of movies to My List. From the looks of it, I'll be able to find enough fun stuff to keep me entertained until we reach herd immunity.