Family
An interactive map shows where kids across America can get a free meal during the pandemic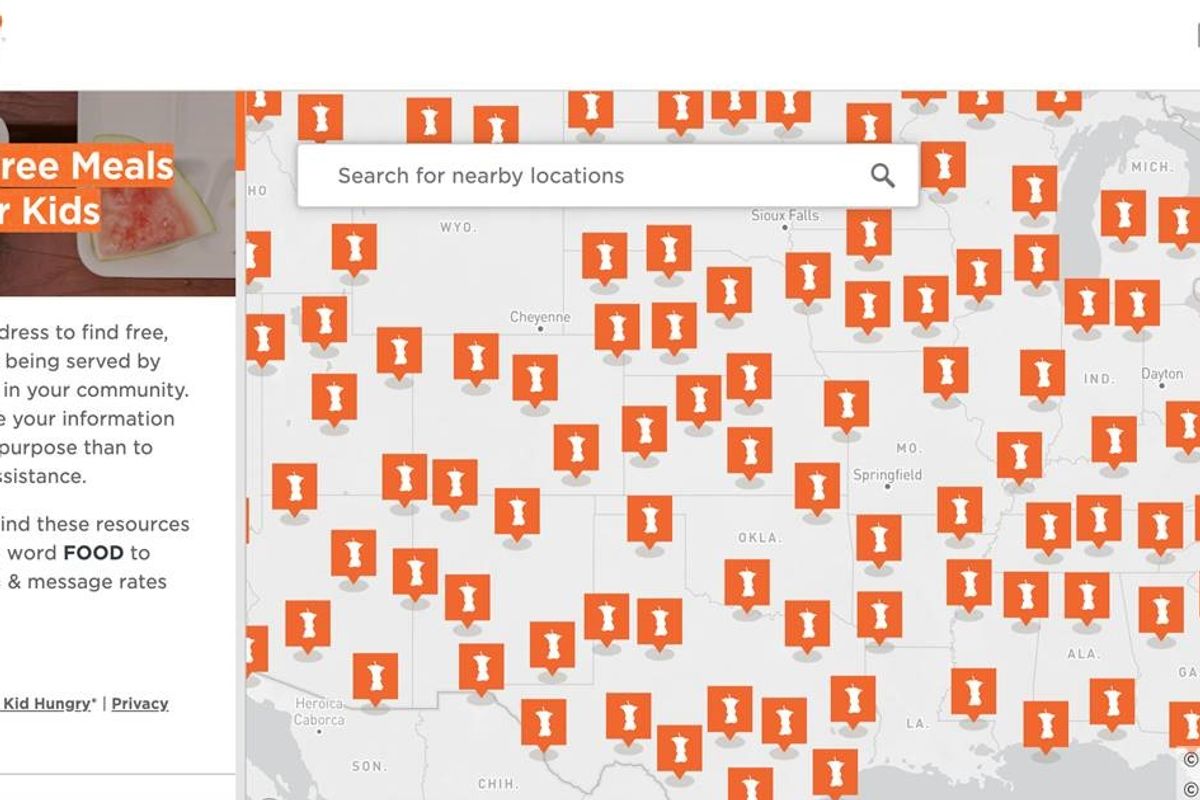 via No Kid Hungry
Before the COVID-19 pandemic hit America, one in seven children faced some form of food insecurity. But those numbers have to be much higher now given the economic impact caused by the virus.

No Kid Hungry, a national campaign run by Share Our Strength, a nonprofit working to solve problems of hunger and poverty, has made it easier for parents to provide meals for their children during the pandemic.
It's created an interactive map where people can input their address to find places near them that are serving up free meals to children.
---
"During this time of crisis, many families are facing hardship. Finding places where they can get food assistance quickly and easily is more critical than ever, as it means kids can get the school meals they rely on, even while schools are closed," said Jason Wilson, Managing Director of Brand and Marketing, No Kid Hungry.
Find a free meal for a child here.
The map is updated on a daily basis, but No Kid Hungry suggests people call any of the listed organizations ahead of time to make sure the information is current.