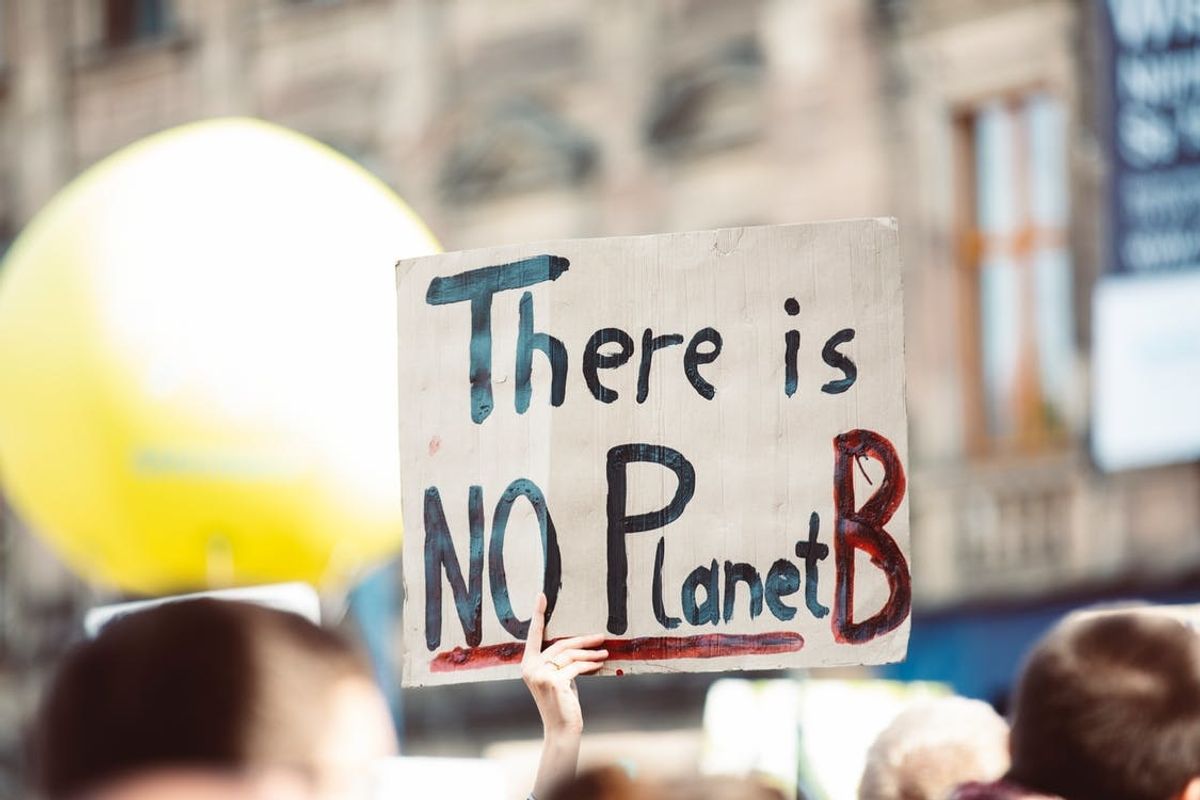 Pexels.com
True
June 26, 2020 marks the 75th anniversary of the signing of the United Nations Charter. Think of the Charter as the U.N.'s wedding vows, in which the institution solemnly promises to love and protect not one person, but the world. It's a union most of us can get behind, especially in light of recent history. We're less than seven months into 2020, and already it's established itself as a year of reckoning. The events of this year—ecological disaster, economic collapse, political division, racial injustice, and a pandemic—the complex ways those events feed into and amplify each other—have distressed and disoriented most of us, altering our very experience of time. Every passing month creaks under the weight of a decade's worth of history. Every quarantined day seems to bleed into the next.
But the U.N. was founded on the principles of peace, dignity, and equality (the exact opposite of the chaos, degradation, and inequality that seem to have become this year's ringing theme). Perhaps that's why, in its 75th year, the institution feels all the more precious and indispensable. When the U.N. proposed a "global conversation" in January 2020 (feels like thousands of years ago), many leapt to participate—200,000 within three months. The responses to surveys and polls, in addition to research mapping and media analysis, helped the U.N. pierce through the clamor—the roar of bushfire, the thunder of armed conflict, the ceaseless babble of talking heads—to actually hear what matters: our collective human voice.
---
So, what are our main concerns? Our top priorities for the future? Our most salient and urgent goals? Furthermore, what do we believe are our obstacles to achieving these goals? What role does global cooperation have in overcoming them?

If the world could speak, what would it say? It would say environmental protection, upholding human rights, less armed conflict and violence, equal access to basic services, and health risk, are a global priority.
Think about that: Before the pandemic had fully encompassed the world—when most countries were just reporting their first cases—health risks were a global priority. Before data revealed black Americans were disproportionately affected by Covid-19— before the murder of George Floyd kindled protests around the world—human rights, discrimination, and violence were a global priority. Before climate change caused an unprecedented number of tornadoes to rip through the midwestern United States, before fire engulfed northern regions of India, and Russia dumped 20,000 tons of diesel into Siberia, causing untold damage to the Arctic—the environment was a global priority.
People of the world: we have our priorities straight, and there's a lot of optimism to derive from that. But—if the past few months are any indication—that's not enough. In order to stop the rising tides of instability and injustice—in order to stop the literal rising tides—we must work together. Yes, international cooperation may not be the operating principle behind our increasingly nationalistic political rhetoric, but if you ask the people (and the U.N. did) an overwhelming majority—95%— agreed it's either "essential" or "very important." Perhaps, if we operate outside the traditional bureaucracy—adopt more of a bottom up approach to developing solutions, for example, and involve more women, youth, indigenous and vulnerable groups in decision-making—we can transform priorities to policy.
The UN75 initiative, which will run throughout 2020, is still in its early stages—they will continue rolling out the results of this global conversation throughout the year. Let's continue to listen. Let's continue to engage. In the face of so much divisiveness, it's somewhat encouraging to realize, at the end of each (very long) day, we all want the same thing.
Take this one-minute survey to share with the U.N. what you think should be global priorities now and moving forward.