Pop Culture
The gentleminions are coming: Legions of fans are dressing up for the new 'Minions' movie
Even the movie studio has acknowledged the trend.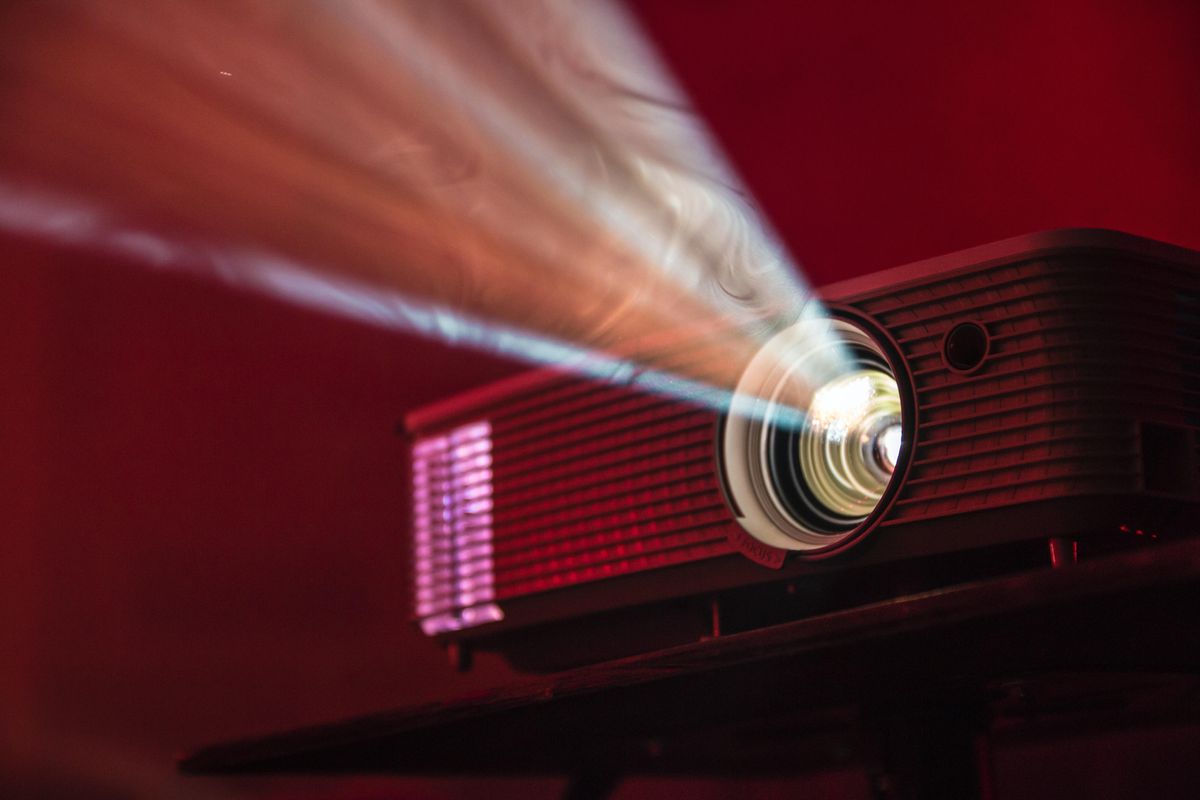 Unless you've been living under a rock for the past decade, you probably know who the Minions are. If you're drawing a blank, allow me to remind you. They're those little yellow guys in the overalls who are largely hard to understand unless they're saying "banana." After becoming the breakout stars of the "Despicable Me" franchise, they were given their own movie in 2015. The film's sequel, "Minions: The Rise of Gru" was released this Fourth of July weekend, and set records for being the highest grossing film over any Fourth of July holiday. And while some of that is parents looking for something to do over the long weekend, a large part is due to a recent TikTok trend, #gentleminions.
---
No one is entirely sure where the trend, which has more than 5 million views on TikTok, started, but it has spread in a way no one could have ever imagined. But what is the trend, you ask? Teenagers, mostly boys, have been dressing in suits when going to view the film. Wait a second, do the Minions even wear suits? No, they don't. Apparently, the decision to wear suits is an homage to Gru, the boss of the Minions.

Teen boys all over the world donned their Sunday best to showings of the Minions movie all weekend, filming themselves for posterity. The hashtag has been blowing up so much that even Universal, the film's distribution company, has acknowledged the trend on Twitter.
Bill Hirst, an Australian teen, was an early user of the gentleminions hashtag. His TikTok of a group of teens on an escalator has amassed more than 8 million views, and is considered one of the earliest videos in the trend due to "Minions: The Rise of Gru" being released a few weeks ago in Australia.
"My mate saw one of the first videos that was quite small at the time. We wanted to do it just for fun," Hirst told Variety. "We just chucked on our suits and went straight to the cinemas…It was very spontaneous."
It may have been just a whim for Hirst and his pals, but then he saw another group of teens also wearing suits.
"There were 15 of us, but, when we got there, there was another group of about eight. This was before it actually became a trend, so we were so surprised when we saw all these other guys there as well," Hirst explained. "All the people who were just there to watch it were freaking out… You're not used to seeing people in suits at the cinemas."
And freak out they did. For the most part, the teens who are participating in #gentleminions are respectful and just having a good time. But being that they're teens, some kids have gotten a little too rowdy, causing disturbances to the families seeing the film. One group showed up to the film with a garbage can full of bananas, while another group was so distracting the police had to be called. It's gotten to the point where movie theaters in the U.K. have banned kids wearing suits from even seeing the movie.
Theaters are starting to ban #GentleMinions groups from entering due to 'recent disturbances'#Minions2 pic.twitter.com/KK7v46pJvN

— Culture Crave 🍿 (@CultureCrave) July 4, 2022
"This is what happens when a generation grows up with a franchise," an insider told The Hollywood Reporter. Jim Orr, president of domestic theatrical distribution for Universal said, "The movie is playing to a very broad audience, as well to families and the very young."
to everyone showing up to @Minions in suits: we see you and we love you. 🫶

— Universal Pictures (@UniversalPics) July 1, 2022
Teen Norvil Rogers told Polygon, "We just thought that, with [Rise of Gru] being such a masterpiece, we would have to have to wear the appropriate attire [laughs]." His friend William White added that they got the idea from TikTok and Instagram.
Still confused? Join the club. But as long as the kids are having fun and staying out of trouble, it's probably best to just let them have this one.