When you start dating the love of your life, you want to share it with the people closest to you. Sadly, 18-year-old Leah Menzies couldn't do that. Her mother died when she was 7, so she would never have the chance to meet the young woman's boyfriend, Thomas McLeodd. But by a twist of fate, it turns out Thomas had already met Leah's mom when he was just 3 years old. Leah's mom was Thomas' kindergarten teacher.
The couple, who have been dating for seven months, made this realization during a visit to McCleodd's house. When Menzies went to meet his family for the first time, his mom (in true mom fashion) insisted on showing her a picture of him making a goofy face. When they brought out the picture, McLeodd recognized the face of his teacher as that of his girlfriend's mother.
Menzies posted about the realization moment on TikTok. "Me thinking my mum (who died when I was 7) will never meet my future boyfriend," she wrote on the video. The video shows her and McLeodd together, then flashes to the kindergarten class picture.
"He opens this album and then suddenly, he's like, 'Oh my God. Oh my God — over and over again," Menzies told TODAY. "I couldn't figure out why he was being so dramatic."
Obviously, Menzies is taking great comfort in knowing that even though her mother is no longer here, they can still maintain a connection. I know how important it was for me to have my mom accept my partner, and there would definitely be something missing if she wasn't here to share in my joy. It's also really incredible to know that Menzies' mother had a hand in making McLeodd the person he is today, even if it was only a small part.

@speccylee

Found out through this photo in his photo album. A moment straight out of a movie 🥲

♬ iris - 🫶
"It's incredible that that she knew him," Menzies said. "What gets me is that she was standing with my future boyfriend and she had no idea."
Since he was only 3, McLeodd has no actual memory of Menzies' mother. But his own mother remembers her as "kind and really gentle."
The TikTok has understandably gone viral and the comments are so sweet and positive.
"No the chills I got omggg."
"This is the cutest thing I have watched."

"It's as if she remembered some significance about him and sent him to you. Love fate 😍✨"
In the caption of the video, she said that discovering the connection between her boyfriend and her mom was "straight out of a movie." And if you're into romantic comedies, you're definitely nodding along right now.
Menzies and McLeodd made a follow-up TikTok to address everyone's positive response to their initial video and it's just as sweet. The young couple sits together and addresses some of the questions they noticed pop up. People were confused that they kept saying McLeodd was in kindergarten but only 3 years old when he was in Menzies' mother's class. The couple is Australian and Menzies explained that it's the equivalent of American preschool.
They also clarified that although they went to high school together and kind of knew of the other's existence, they didn't really get to know each other until they started dating seven months ago. So no, they truly had no idea that her mother was his teacher. Menzies revealed that she "didn't actually know that my mum taught at kindergarten."
"I just knew she was a teacher," she explained.
She made him act out his reaction to seeing the photo, saying he was "speechless," and when she looked at the photo she started crying. McLeodd recognized her mother because of the pictures Menzies keeps in her room. Cue the "awws," because this is so cute, I'm kvelling.
via Imgur
This article originally appeared on 05.25.19
In every relationship we'll ever have, there's going to be a final conversation. Before the digital age, these interactions were usually face-to-face or over the telephone and could only be recorded in our memories. But now, just about every relationship leaves a paper trail of text messages, social media interactions, and voice messages. Sometimes the final communication is a heated breakup, and other times, it's a casual interaction shortly before a person's death.
Now, there's a blog that collects these haunting final messages. The Last Message Received contains submissions of the last messages people received from ex-friends or ex-significant others as well as from deceased friends and relatives. Here are some of the blog's most haunting posts.
"My good friend's dad died around Thanksgiving. Two weeks later he drank himself to death."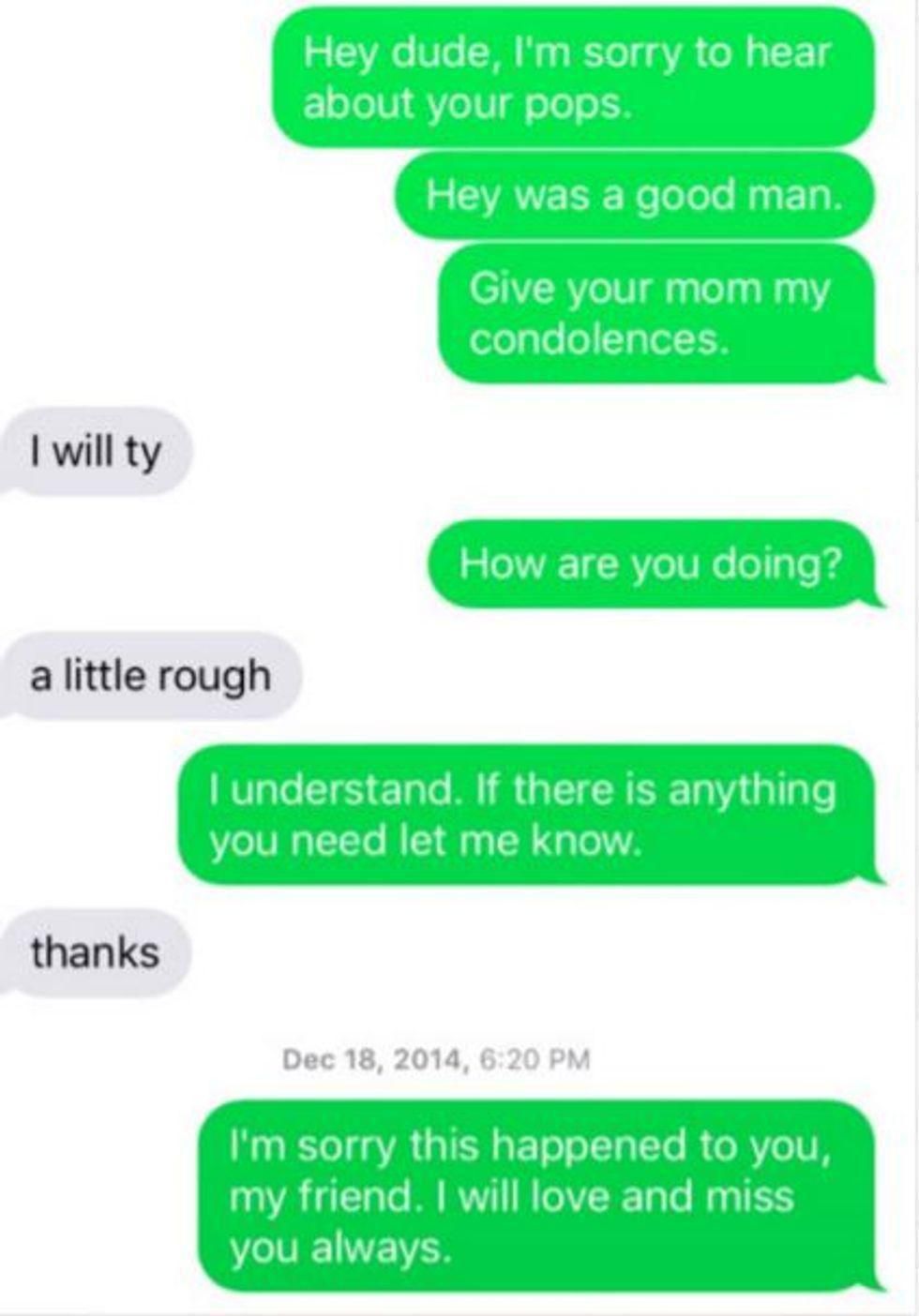 "This is the last text I got from my mom before she died of Stage IV brain cancer at the age of 53. It left her completely paralyzed on the left side of her body, hence the typos in the texts. What she was saying was, 'You're missing music therapy.' Almost as good as Good Friday church giggles.' A few years prior to this, we went to the Good Friday service at our church. The choir was absolutely horrendous and couldn't sing whatsoever. She and I sat there, in the most serious, somber church service of all, laughing hysterically, unable to stop for the life of us. She sent me this text while she was in hospice and I was at school."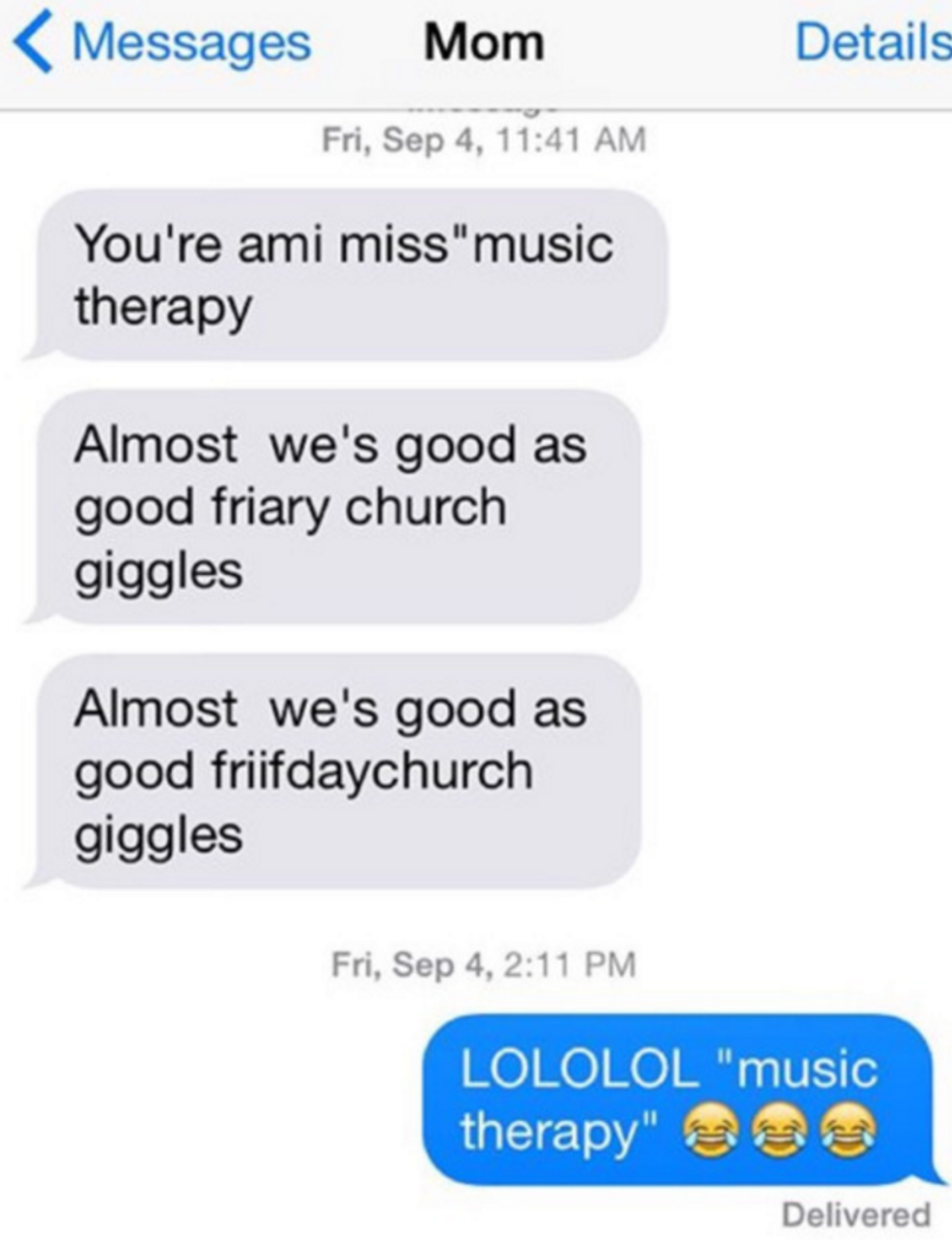 "This happened a few months back. He was my best friend and my boyfriend of 7 years. He stuck with me when I fell pregnant at 16 after I was raped. He became an actual dad to my son. He was my everything. A few months before this message, things started to change, we drifted apart and he was telling my 5 year old son to lie to me about his whereabouts. One night he beat me, I ended up in hospital for a few days. He begged for forgiveness, I stayed. It happened again a few days later, he was at work when I text him. I took my son and left. This is the last text I received from him. I heard last week that he's just been sent to prison for crimes involving violence and drugs. I hope he gets the help he needs."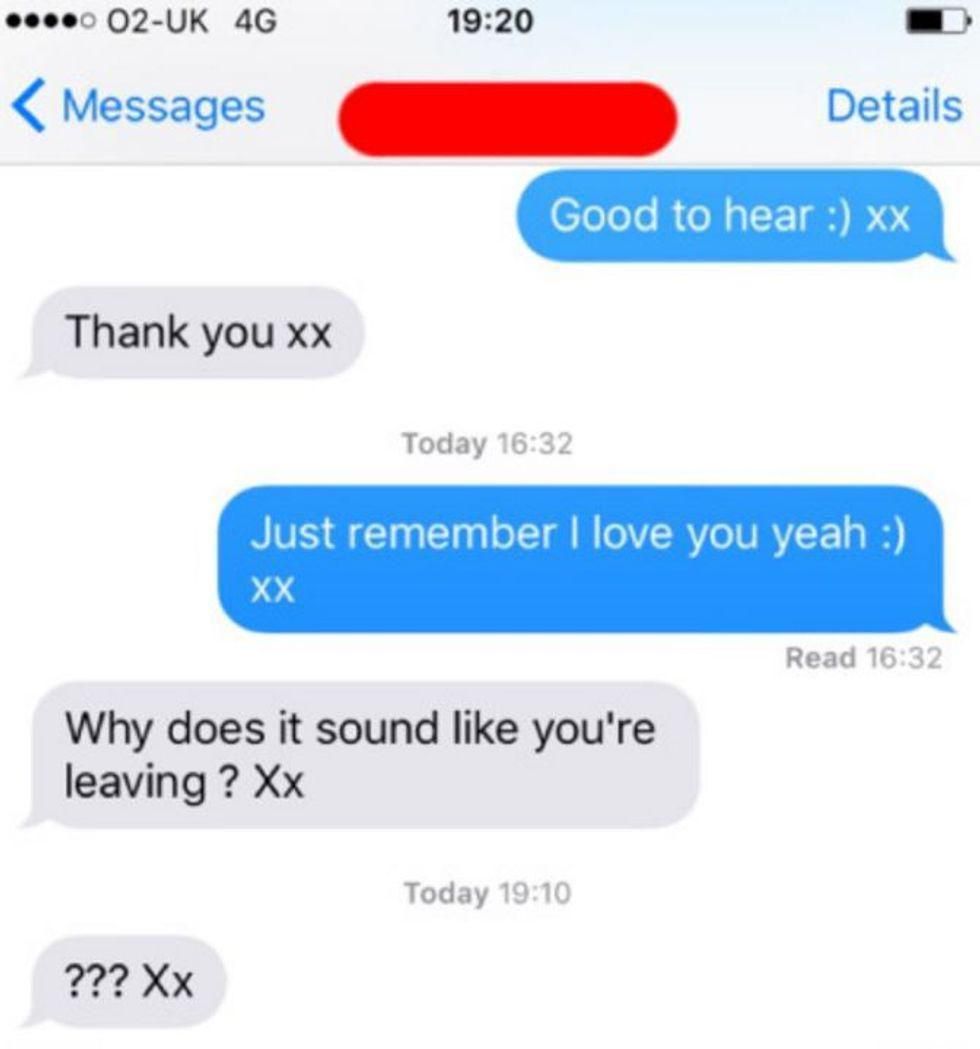 "My dad died 6 weeks later flying the plane in this picture."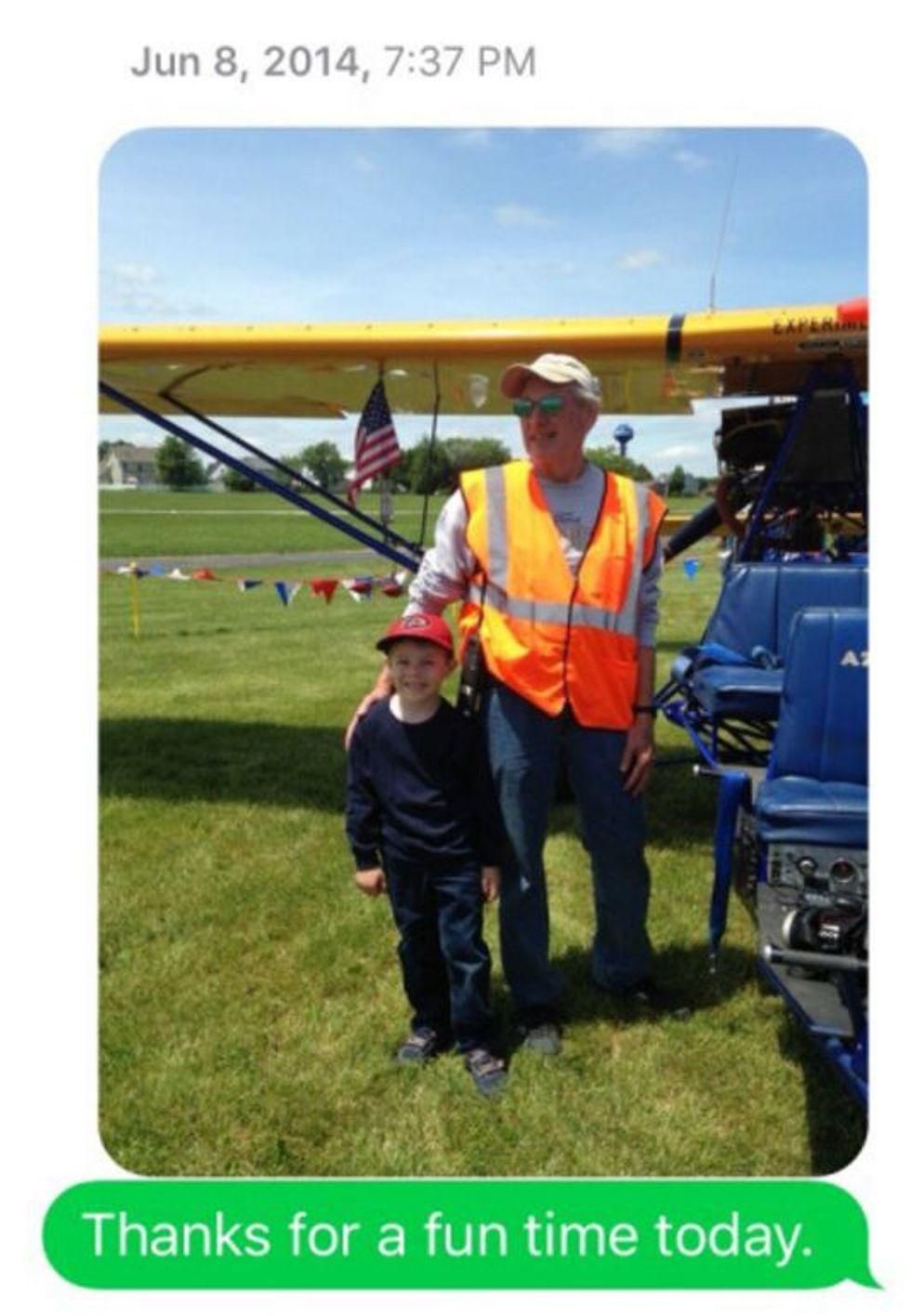 "The last text he sent me. The next day I got a call from his daughter that he was still very much with his wife and I wasn't the only one he was cheating on her with."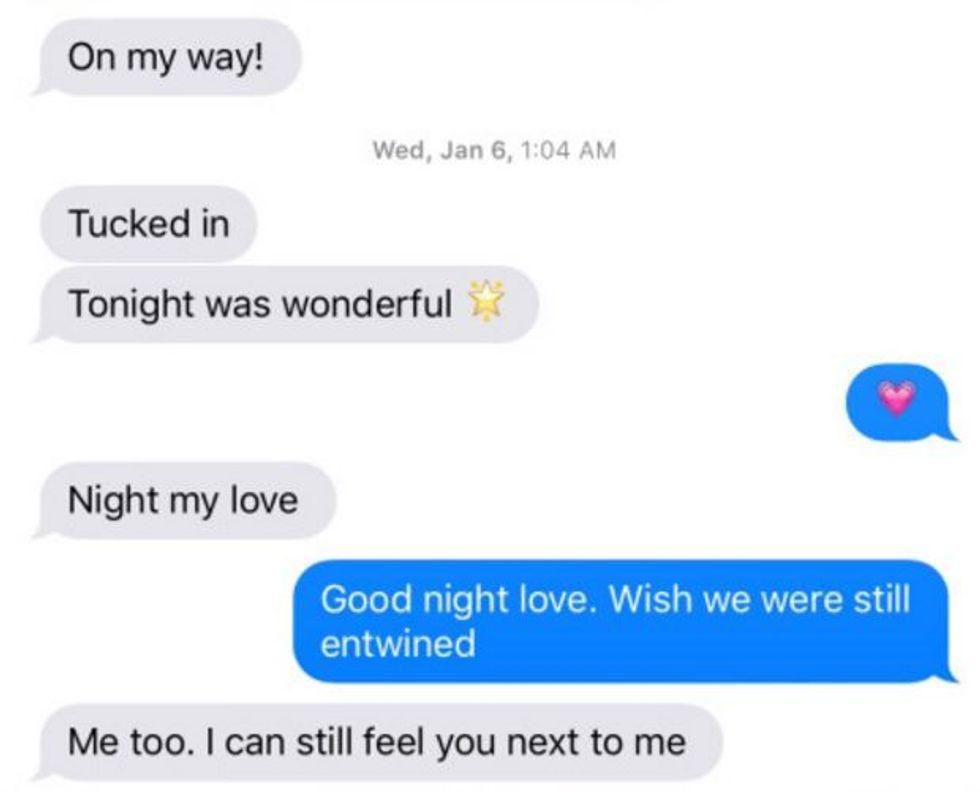 "She had sent me a message earlier asking me not to contact her anymore. I woke up to one last message. We'd dated for 3.5 years and when I came out as trans, the relationship fell apart. I still think about and miss her every day."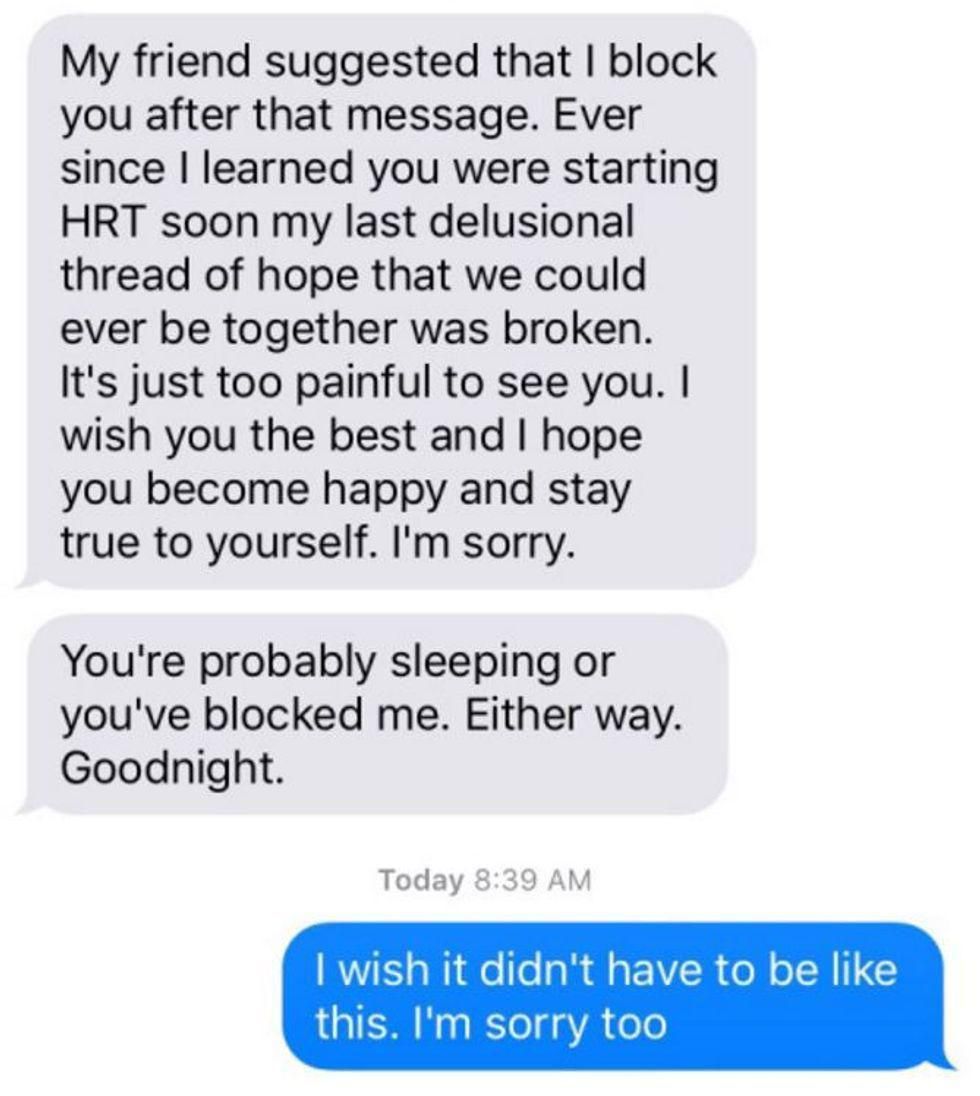 "I sent this to my grandpa on thanksgiving. Two days later he unexpectedly had a heart attack and passed. He was my favorite person in the world and nothing has been the same since. I refuse to delete this message."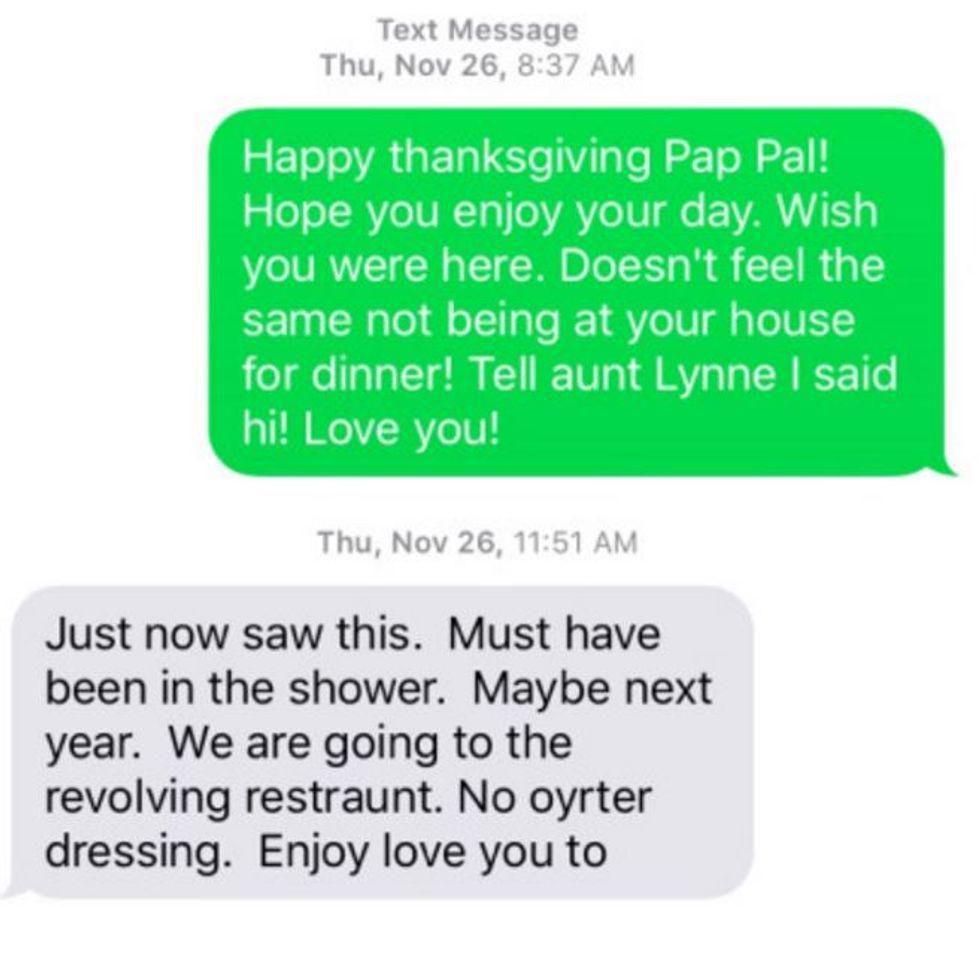 "I would have fallen in love with her if distance and timing hadn't gotten in the way. I'm ignoring her because I need to let her move on."

It never fails. After a tragic mass shooting, social media is filled with posts offering thoughts and prayers. Politicians give long-winded speeches on the chamber floor or at press conferences asking Americans to do the thing they've been repeatedly trained to do after tragedy: offer heartfelt thoughts and prayers. When no real solution or plan of action is put forth to stop these senseless incidents from occurring so frequently in a country that considers itself a world leader, one has to wonder when we will be honest with ourselves about that very intangible automatic phrase.
Comedian Anthony Jeselnik brilliantly summed up what "thoughts and prayers" truly mean. In a 1.5-minute clip, Jeselnik talks about victims' priorities being that of survival and not wondering if they're trending at that moment. The crowd laughs as he mimics the actions of well-meaning social media users offering thoughts and prayers after another mass shooting. He goes on to explain how the act of performatively offering thoughts and prayers to victims and their families really pulls the focus onto the author of the social media post and away from the event. In the short clip he expertly expresses how being performative on social media doesn't typically equate to action that will help victims or enact long-term change.
Of course, this isn't to say that thoughts and prayers aren't welcomed or shouldn't be shared. According to Rabbi Jack Moline "prayer without action is just noise." In a world where mass shootings are so common that a video clip from 2015 is still relevant, it's clear that more than thoughts and prayers are needed. It's important to examine what you're doing outside of offering thoughts and prayers on social media. In another several years, hopefully this video clip won't be as relevant, but at this rate it's hard to see it any differently.
Get stories worth sharing delivered to your inbox
Get stories worth sharing delivered to your inbox